AFCON 2021: Stallions with full Squad ahead of Panthers clash – Coach Malo
By Boris Esono Nwenfor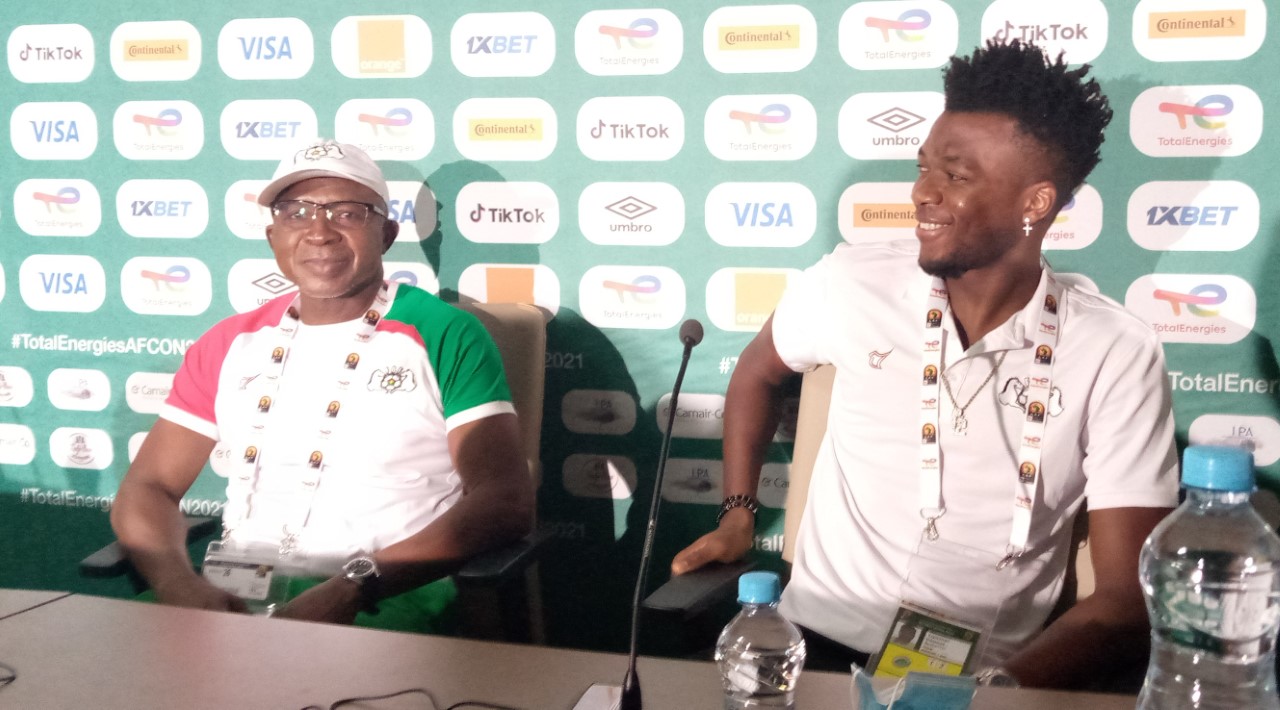 The Stallions of Burkina Faso will lock horns with the Panthers of Gabon this Sunday, January 23 at the Limbe Omnisports Stadium in the first game of the knockout phase of the Africa Cup of Nations, with both sides looking to reach the quarterfinals.
Burkina Faso finished second in Group A with 4 points picking up one win, a defeat and a draw in the process. Following their 2-1 loss to Cameroon on matchday one, Burkina Faso went on to defeat Cape Verde 1-0 before drawing their last game 1-1 against Ethiopia.
Speaking in a press conference today at the Limbe Omnisport Stadium ahead of the crunch encounter, Coach Kamou Malo of Burkina Faso says "No COVID cases have been identified in the squad and that is good news for us. We have been one of those teams that have been down in recent days due to the virus so having no cases makes me happy."
"I am satisfied because we have qualified for the knockout phase. That was our objective at the beginning, to reach the next round of the competition."
"The team is gradually building up. We still have to keep pushing and we know there is still room for improvement. It is going to be a good match and we are prepared to win it," Coach Kamou Malo told journalists.
The last meeting between Burkina Faso and Gabon came in an international friendly back on 2 January 2022, where the Stallions went on to win the Panthers 3-0 in the United Arab Emirates. This was a preparatory match for both sides ahead of the Africa Cup of Nations.
"Tomorrow's game is very important. The pressure is going to push us to have a good match. We are going to be serious to have our qualification," Coach Kamou Malo added.
Burkina Faso and Gabon will be meeting each other again at the Africa Cup of Nations after doing so back in 2015 (Gabon won 2-0) and 2017 (1-1 between the two sides). But this encounter will be the first time that the two sides will face each other beyond the group stages.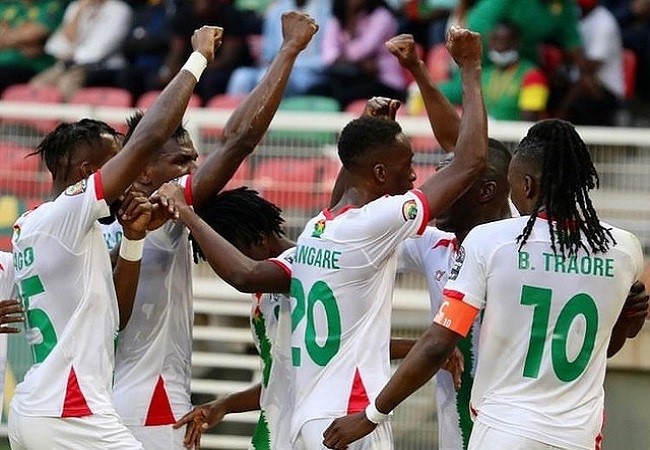 It has been a joyous ride for the side that failed to qualify for the 2019 edition of the competition. Before that in 2017, the Stallions had put up a formidable showing going all the way to pick up third place.
"AFCON is one of the difficult competitions I have played in," says Edmond Tapsoba, Centre-back for the Burkina Faso national team who currently plays with German Bundesliga club Bayer Leverkusen.
"We are ready to give our best for the encounter. We are going with all seriousness and concentration because Gabon is the good side. Yes, the team will be without Aubameyang but other good players in the squad can hurt us. So we will go into the game to win it."