A Funding Solution For The African Energy Sector In AEICORP
By Ajong Mbapndah L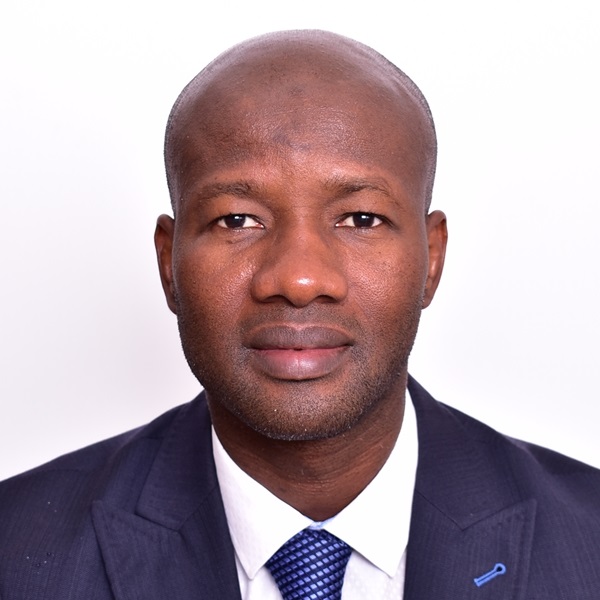 Waking up to the reality that funding may not be there for energy projects, and a vision  that does not align with global desires and trends, Africa is making moves to have more control of its energy future. The Africa Energy Investment Corporation (AEICORP) is one of the African solutions to the African problem of funding energy projects across the continent.
While the AEICORP may still be in its crawling phase, Zakaria Dosso, its Managing Director says the vision is big, with projections to raise about USD 500 million in 2022 to start the operational phase.
Dosso who was one of the prominent presence at the recent Africa Energy Futures Forum in Houston, TX, USA, says it is imperative for Africa to build its own capability in terms of technology, human capital, and financing the oil, gas , and energy sectors.
"If we manage to have our independence in terms of financing our energy sector, our future will be very bright. African countries must pool their resources and efforts together to foster the development of the energy sector," says Zakaria Dosso in touting the importance of AEICORP
For those who may not be familiar, could you start with an introduction of AEICORP
AEICORP stands for Africa Energy Investment Corporation. It was created on January 26, 2019, during the Extraordinary Session of the Council of Ministers of APPO (African Petroleum Producers' Organization) help in Abuja (Federal Republic of Nigeria), following the reform of APPO Fund. Its Authorized Capital is One Billion US Dollar. AEICORP primary mission is to mobilized required financial resources for the development of hydrocarbons and energy sectors in Africa.
May we know what its current membership is like and what does it take to become a member?
All APPO Members Countries contributed to the APPO Fund. Thus, during the reform process, their contributions were converted into shares of the new company. So, from Member Countries of APPO Fund, they are now Shareholders of AEICORP. The shareholding of AEICORP is simple: just share its vision and objectives of committed in developing African energy sector and subscribe to its share capital.
You have been Managing Director of AEICORP for some three years now, how has the experience been like, what progress has taken place under your leadership and where have you faced challenges?
I used to be the Executive Director of the APPO Fund. We took advantage of the reform of APPA (which was the previous name of APPO) to make the revitalization of the Fund accepted. A first consultant advised that the fund is irrelevant and should be removed. Fortunately, most of the Member Countries were not of this point of view. We brought another independent consultant who fortunately shared our thoughts on the necessity of establishing a proper financial institution with the consequent capital focused on financing the studies and projects of our natural sector of oil & gas, but also beyond that by fostering energy access in all over Africa. Therefore, the target sectors of AEICORP are Oil & Gas, Alternative Energy and Power.
Just after the execution of its Establishment Agreement, we embarked on the first round of its equity raising, but the context of the global outbreak made difficult this first step. We have gotten only the commitments from the republic of Niger for 10 million US dollar and the Federal Republic of Nigeria for more than 18 million US dollar. So in term of challenges, I can easily mention this global outbreak that reoriented the interest of countries. But now, we are very confident. Countries are more concerned about the threat coming from developed countries saying that funding for fossil fuel should stop, therefore aware of the need more than ever to have our own financial instruments which will allow us to have real control over this very strategic sector for our economies.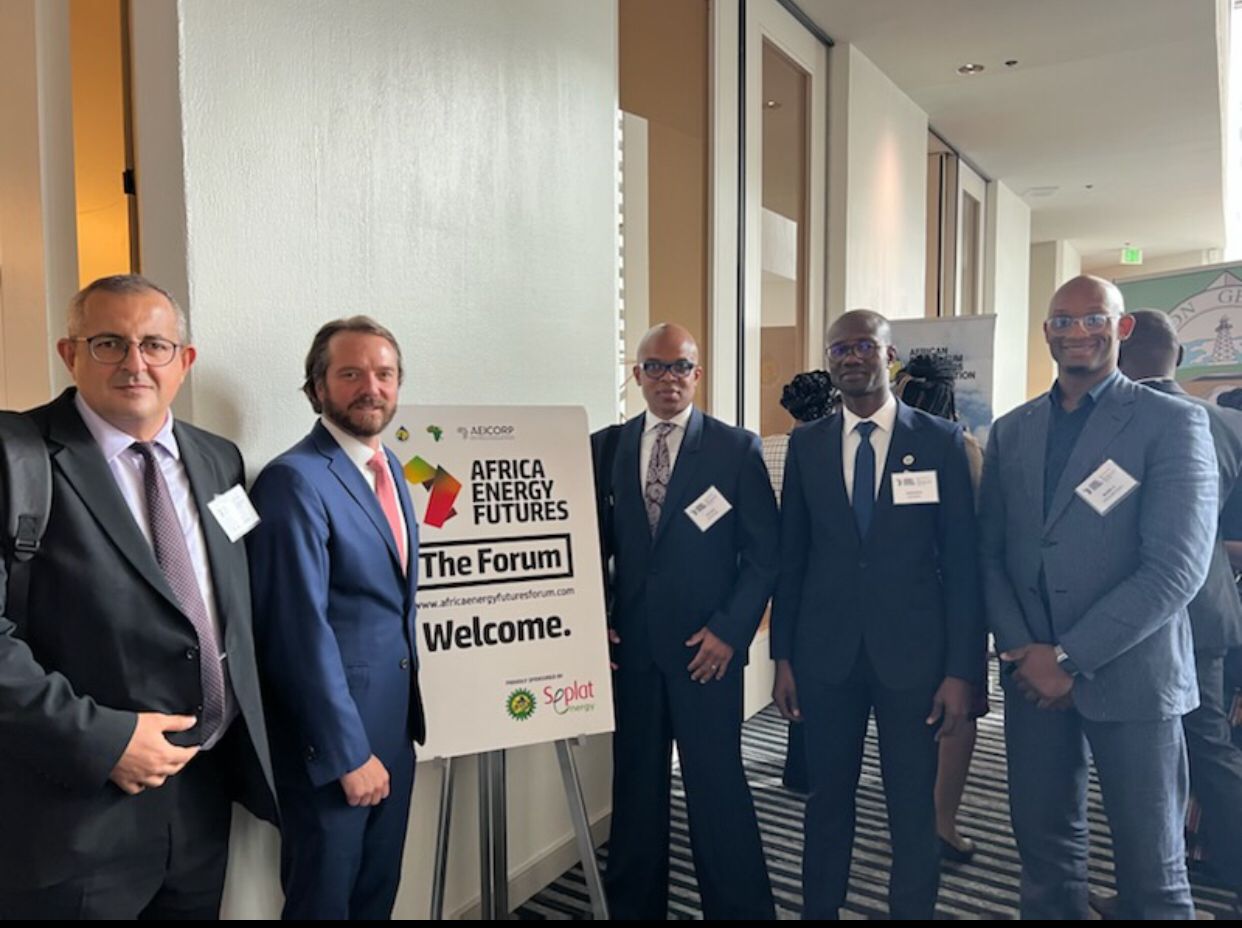 You were recently in Houston for the Africa Energy's Forum, what message did you bring to the event and what is your general take on the way the event went?
The Houston event was to talk about the future of the energy sector in Africa. My main message was that we Africans have got to build our own capability in terms of technology, human capital, but above all in term of finance for the Oil & Gas and energy sectors. If we manage to have our independence in terms of financing our energy sector, our future will be very bright. African countries must pool their resources and efforts together to foster the development of this energy sector, including the hydrocarbons one. This event showed us that we have friends everywhere outside Africa willing to help us but we should first show them what we are capable of doing before requesting any assistance from them.
What was the reception of the public to the AEICORP, did you get the feeling that people understood the need for its existence and the role it wants to play?
First of all, at this stage, the public is not our aim. Those who are our potential key partners are African Countries, Companies operating in our target sectors and financial institutions, and they are embracing the creation of AEICORP, being a development financial institution dedicated to financing the energy sector in Africa.
Africa has a very strong diaspora; in what way could they be of help in facilitating the success of AEICORP?
The diaspora can play and will play a very important role in implementing some of our innovative funding solutions. For example, their participation in the development of their home continent may happen in crowdfunding; other mechanisms can be revealed at the appropriate time.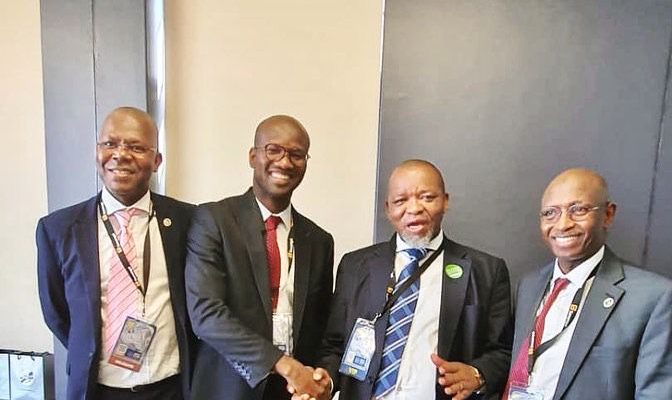 Looking at environment in Africa today and global trends, what would the success of AEICORP mean for the continent?
Our target sectors are underdeveloped: Africa exports more than 70% of its crude oil, while importing almost 75% of its needs of petroleum products. This is a huge challenge. Moreover, more than half the population of Africa don't have access to modern energy while most of our gas is exported, we have got to address this. The success of AEICORP will be linked to the bridging of these gaps. The challenge for AEICORP is to succeed in mobilizing, with other financial institutions, the necessary resources so that these target sectors meet the needs of our populations. Achieving this goal will be our success
As we move into 2022, may we get a preview of what the year will look like, what are some of the major events or expectations that AEICORP has for 2022?
During 2022, we expect to raise at least 500 million US dollar equity from African countries, financial institutions, sectors' companies, sovereign funds, pension funds, etc.
We are planning to fully start operations in the second half of 2022.
We are also working to bring on the same table, national sector companies with financial institutions to discuss major structuring projects, both national and regional, and initiate solutions to their financing.
*Culled from January Issue of PAV Magazine