Zimbabwe: Mnangagwa Seeking New Path For Zanu-PF Ahead of elections
By Nevson Mpofu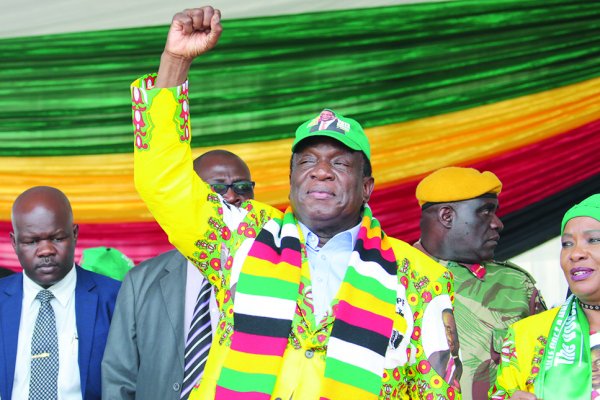 Several factional clashes perpetuated by a number of party officials in President Mnangagwa party tells a lot ahead of 2022 and 2023 by elections , Parliamentary and Presidential elections respectively.
The hard working President ever in the history of post-colonial Africa is still now busy sweeping clean dirty  the party left behind post Robert Mugabe era . He is also building up the close to ruining party structures face in a mirror of ugly politics marred by violence , intimidation and all sorts of political miscellaneous culprits .
Last week the President addressed ZANU PF emergence politburo on Saturday deliberating a meeting on the agenda of creating strategy for peace in the selection of candidates for primary elections. The primary elections are scheduled for 26 march this year.
The worry is of massive violence, rigging of elections and intimidation seen some weeks ago in the provinces where there were elections for choosing
Provincial party leaders. Much related to miscellaneous offences happened in President Mnangavwa home province in the Midlands.
Growing and relentless division in the ruling party continues to widen in what is a rolling ball between President Mnangagwa and his vice Constantine Chiwenga . Control of the party and national leadership battle is continuing and has been the culture sailing into a tradition in the ruling party by now.
President Mnangagwa speaking in Harare said acts of violence, political chicanery is sowing division in the party. He pointed out that acts of violence are not at all tolerated.
".Acts of violence and political chicanery and intimidation, sowing divisions is never tolerated. We are a party with rich revolutionary legacy and history. Let no one at any stage of our development seek to undermine or destroy this history" ….
" if you do so ,you get to be destroyed yourself."
This he said from exemplary of what he did two weeks ago when he chased away one of his close ally Owen Ncube who was Minister of State Security. The sacked Minister caused havoc which brought about strong violence in the Midlands province during party meetings in the city of Gweru the President main home town 270 kilometers from Harare.
"".this meeting gives us an opportunity to interrogate state of readiness to reclaim vacant senatorial, national assembly and council Seats arising out of death of our members"