A Música Tem Uma Nova Casa No AYOBA Super App
CIDADE DE CABO, Africa do Sul, 29 Outubro 2021,-/African Media Agency (AMA)/- Ayoba, o superaplicativo africano, anunciou o lançamento de um novo foco em música em seu aplicativo. A nova página inicial de música em ayoba oferece um design muito superior com reprodutor aprimorado e imagens de artista / lista de reprodução excelentes. Os usuários são aconselhados a atualizar seus aplicativos para a versão mais recente do aplicativo, 0.42.2, no ayoba.me, para experimentá-lo por si mesmos. Esta atualização do aplicativo também irá garantir que os usuários tenham acesso ao conjunto completo de recursos do superaplicativo – incluindo as atualizações recentes para adicionar chamadas de voz e vídeo à oferta atual de bate-papo e canais.
"Foi uma jornada incrível construir um serviço de música em ayoba", disse o CEO, Burak Akinci. 'O ano começou com 40.000 usuários mensais de música e atualmente estamos com 300.000 usuários mensais de música. Os principais territórios são África do Sul, Nigéria e Camarões e esperamos que essa tendência de crescimento continue. A nova página inicial de música em ayoba aumentará ainda mais a descoberta de música no aplicativo, e prevemos uma resposta favorável dos usuários."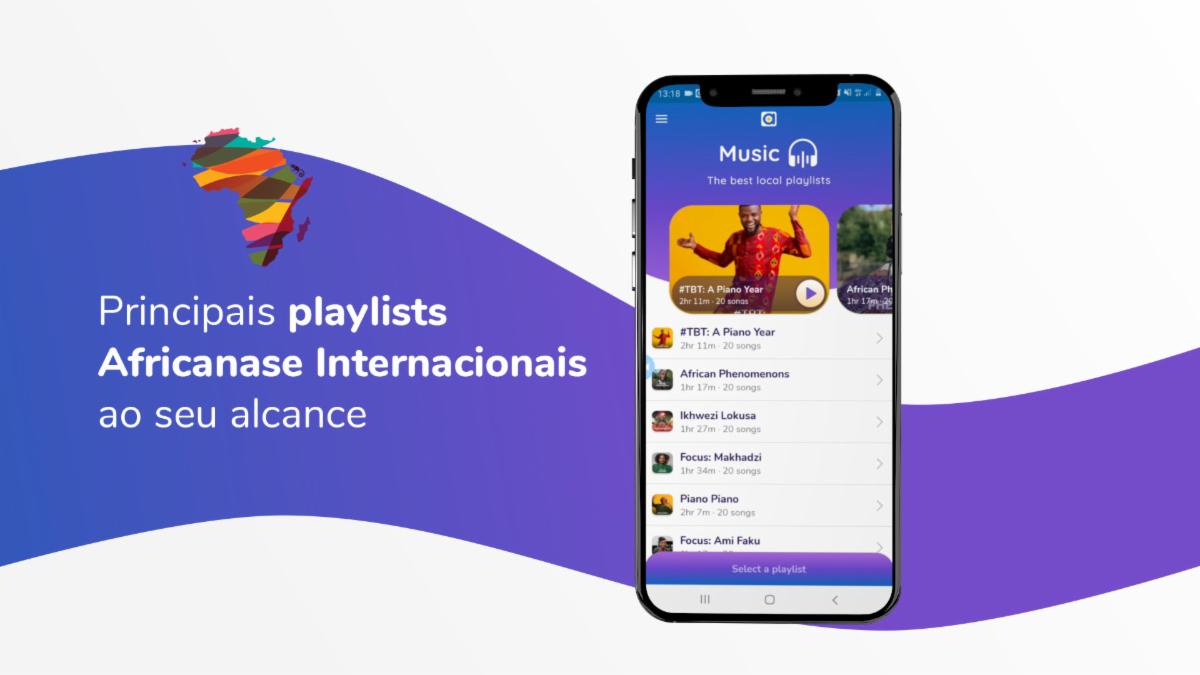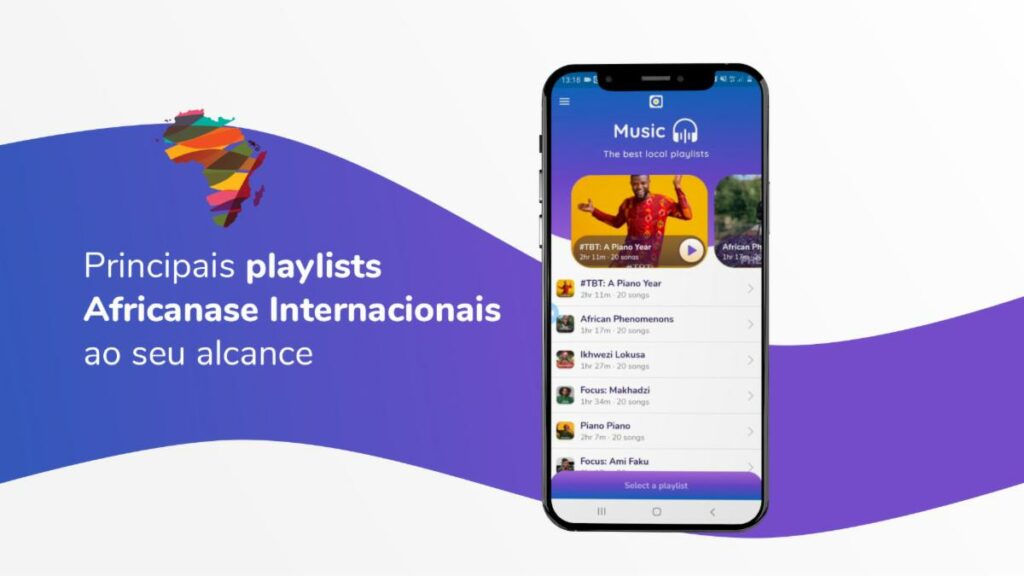 Simfy Africa [Pty] Ltd, proprietária do aplicativo ayoba, também anunciou o encerramento de seu serviço de streaming de música independente, MusicTime®. MusicTime® foi lançado em dezembro de 2018 na África do Sul com seu parceiro, MTN, e foi lançado em mercados MTN selecionados nos anos subsequentes.
Simfy Africa [Pty] Ltd tomou a decisão de incorporar música em ayoba e de não dividir o seu foco através da execução de duas aplicações independentes. A aplicação MusicTime® será fechada a novos utilizadores esta semana, e permanecerá aberta aos utilizadores existentes até 30 de Novembro de 2021. MusicTime® evoluiu como um produto do serviço de streaming de música Simfy Africa, que foi lançado no início deste ano.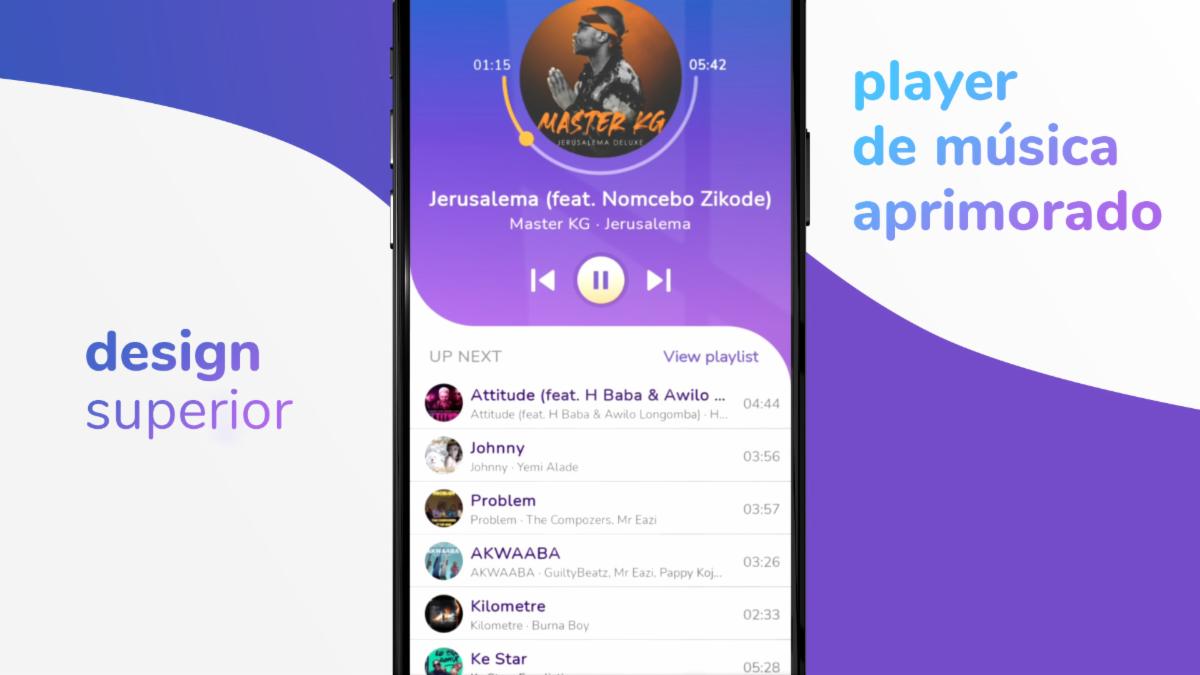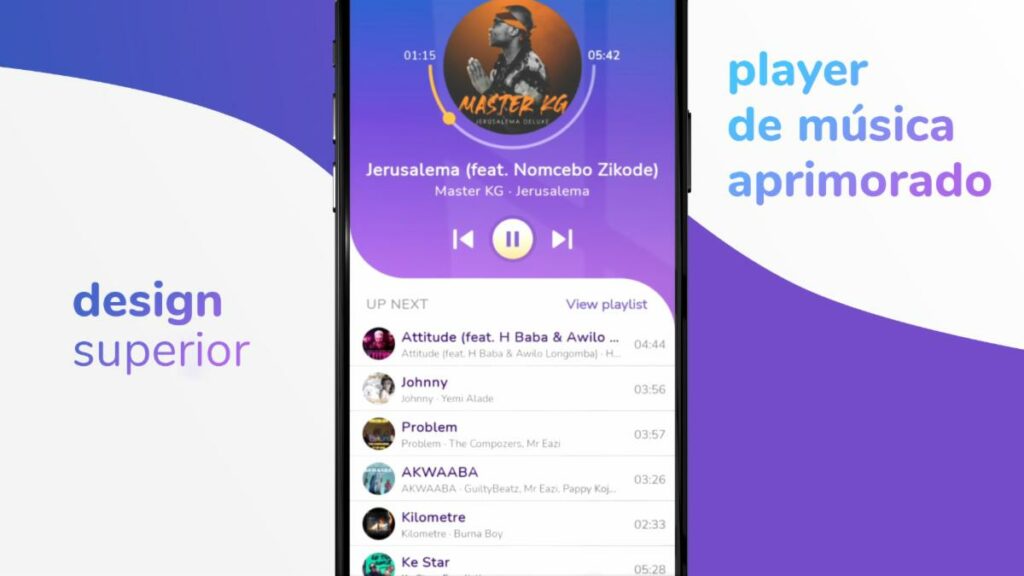 'Aproveitamos esta oportunidade para agradecer a todos os nossos usuários Simfy e MusicTime® por seu apoio. Já se passaram dez anos desde que o serviço Simfy foi lançado, e a indústria da música e o cenário da concorrência mudaram significativamente. Vemos uma oportunidade maior de crescimento com a oferta de música em ayoba ', diz Akinci. 'Uma comparação direta do crescimento do MusicTime® e dos serviços de música ayoba no ano passado mostra uma clara preferência pelo serviço em ayoba, tanto em número de usuários quanto em reproduções. A atualização da página inicial de música em ayoba é a primeira de uma série de atualizações que estão por vir no aplicativo com nosso foco elevado em música e conteúdo. '
A oferta de música em ayoba oferece 20 playlists localizadas por semana por território. Os usuários de música nigerianos, por exemplo, veem uma oferta diferente para os camaroneses. As listas de reprodução são alternadas semanalmente com favoritos atualizados com novas faixas. A África do Sul trouxe o maior sucesso para a música em ayoba até agora, com Nigéria e Ruanda seguindo de perto.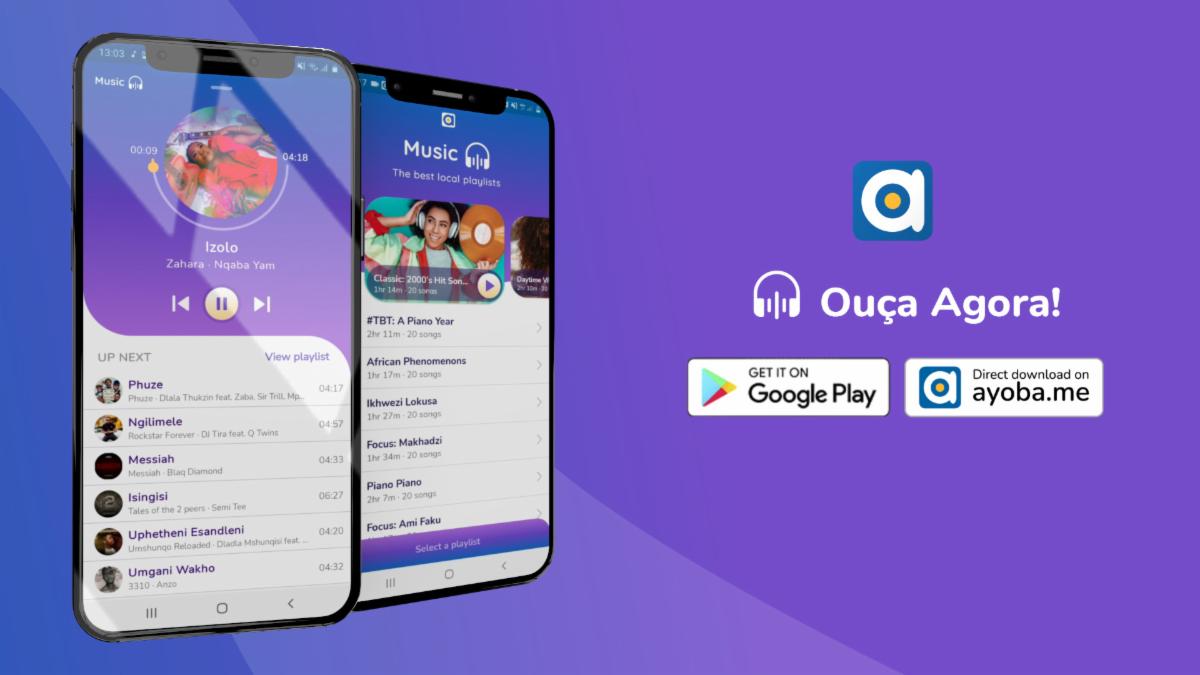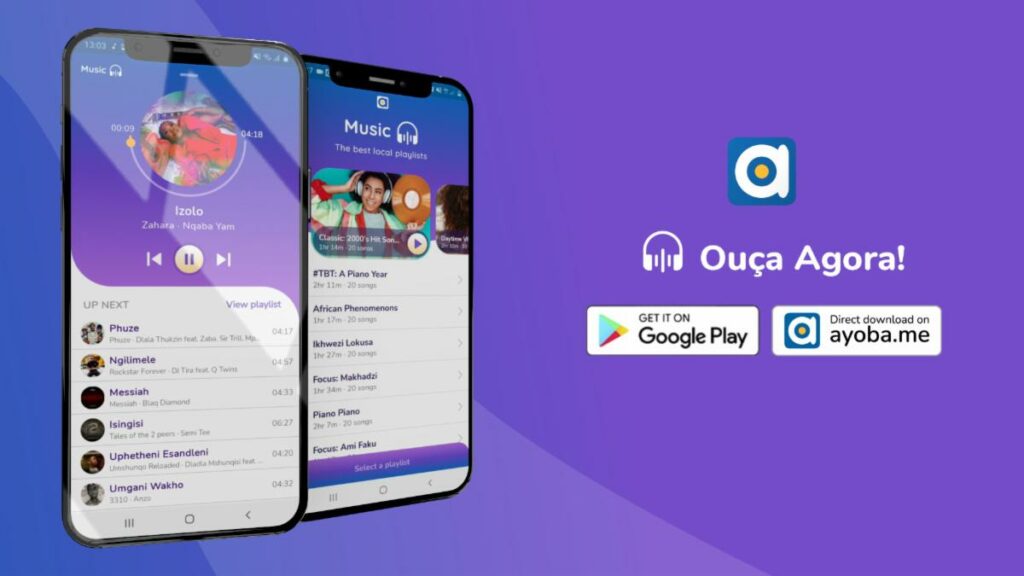 O serviço assistiu a milhões de execuções este ano, com o artista mais famoso do continente como Master KG e a música mais popular como Summeryomuthi de Blaq Diamond. A mesma música ocupa o primeiro lugar para a África do Sul com Makhadzi chegando como o artista principal. Olamide leva as honras pela Nigéria como artista mais tocada, com a canção favorita sendo Naira Marley de Zinoleesky. O melhor artista de Gana vai para Sarkodie, com a música preferida como Inna Song de DarkoVibes. As homenagens para Ruanda vão para Diamond Platinumz e a música principal é South of the Border (feat. Camila Cabello & Cardi B) de Ed Sheeran. Camarões e CongoB têm ouvido Fally Ipupa com a música principal Mon Meilleur Ami de Rosny Kayiba.
As playlists semanais de Top Songs e New Music Fridays de Ayoba provaram ser as favoritas em todos os territórios. Outras listas de reprodução importantes que são notáveis ​​são Gloire à Dieu para Camarões e CongoB. Ziyaduma! Para a África do Sul, Olamide: lista de reprodução de aniversário na Nigéria e as 50 músicas mais populares de Gana.
Distribuído pela African Media Agency (AMA) para Ayoba.
Sobre Ayoba
2021 tem sido um ano rápido para o time ayoba. Em setembro, o Super App lançou uma campanha de mídia dinâmica e de alto perfil, intitulada: 'Life inside ayoba'. Ayoba também anunciou uma conquista de 8 milhões de usuários mensais, um aumento acentuado em relação ao anúncio de 5,5 milhões de usuários ativos mensais no início de 2021.
Até o momento, Ayoba tem mais de 160 canais de conteúdo em várias categorias.
Em parceria com a MTN, os clientes da MTN recebem automaticamente dados gratuitos para usar os recursos do ayoba (com exceção do Benin). A alocação de dados gratuita pode ser usada para todas as atividades disponíveis no aplicativo – incluindo mensagens, navegação, jogos e ouvir música, e os clientes também podem baixar os dados do aplicativo gratuitamente em www.ayoba.me. Os usuários são avisados ​​de que as chamadas de voz e vídeo estão excluídas das disposições gratuitas de dados.
Desde seu lançamento em maio de 2019, o ayoba alcançou milhões de usuários. Ele oferece aos usuários acesso gratuito a um ecossistema de serviços digitais e rich media por meio de canais, micro-aplicativos e soluções de pagamento, integrados em um super-aplicativo africano.
Ayoba é altamente localizada e personalizada para as necessidades dos consumidores da África e do Oriente Médio, oferecendo suporte a 22 idiomas relevantes. Os usuários podem enviar e receber mensagens criptografadas, compartilhar fotos, vídeos, arquivos e notas de voz e também podem se inscrever em canais ao vivo. O conteúdo localizado para toda a família está disponível por meio de canais selecionados que visam entreter, educar e capacitar comunidades, bem como uma variedade de jogos. Ayoba está disponível para usuários de Android nas lojas Google, Transsion, Huawei, Samsung e BeMobi, bem como no site ayoba (ayoba.me). O PWA pode ser acessado em web.ayoba.me.
Para mais informações por favor entre em contato:
Olivier Prentout
Email address: pr@ayoba.me
Source : African Media Agency (AMA)