Zambia's forest initiative named as best individual carbon offsetting project in the world.
By Wallace Mawire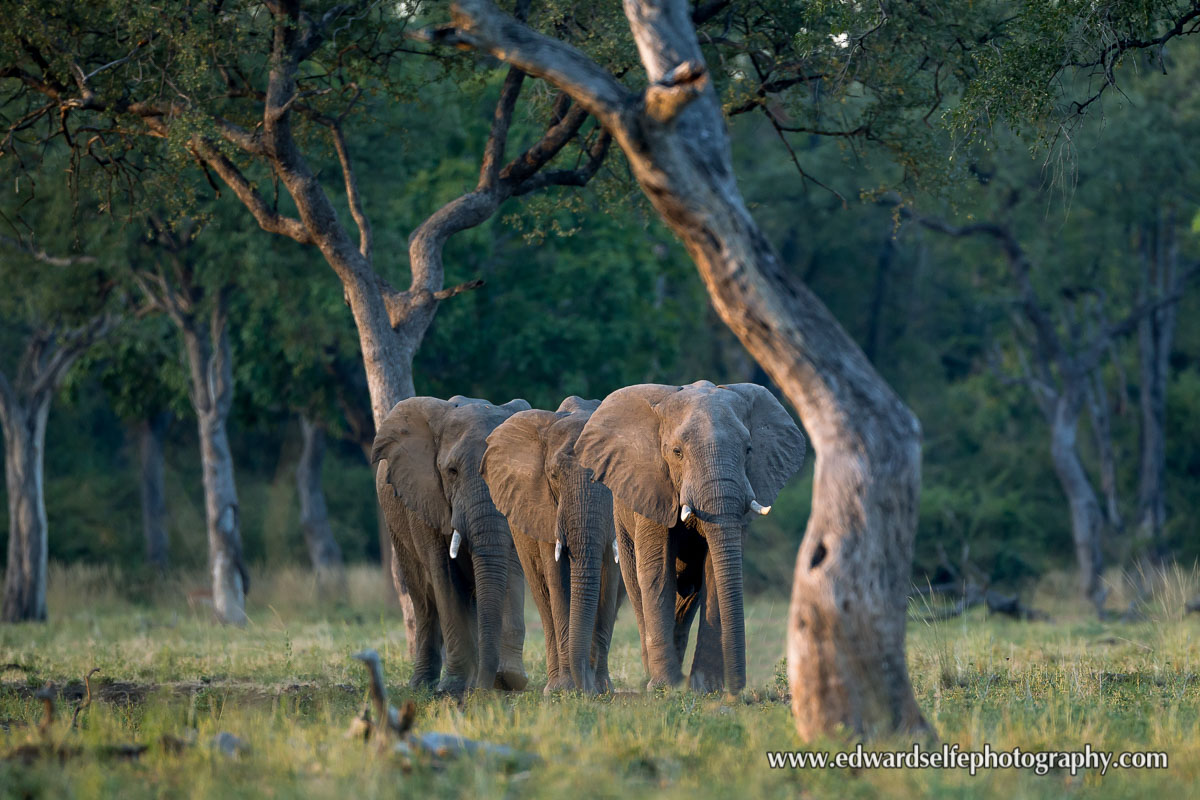 Zambia's government and communities in Luangwa District have been recognized for hosting one of the best environmental projects in the world.

The Luangwa Community Forests Project (LCFP), set up by BioCarbon Partners (BCP) in partnership with local communities, has been named as the Best Individual Offsetting Project in the World in the prestigious Environmental Finance Annual Global Voluntary Carbon Market Rankings.

"Given the high number of forest carbon projects globally, this is a tremendous accolade for Zambia," said Dr Hassan Sachedina, BCP Founder and CEO, which also received awards for Best Monitoring Impact Report and was named runner up in the overall and Forestry and Land Use Best Project Developer categories.

"This recognition is testament to the Zambian Government's leadership in creating an enabling environment granting carbon rights to communities."

With carbon ownership, communities partnering in the LCFP have set a new benchmark in improving livelihoods and conserving wildlife, while decreasing encroachment and emissions from deforestation.

It is reported that with the recent IPCC report saying there is unequivocal evidence of negative climate change impact, the example set by communities in the LCFP shows that quality and scalable community forest carbon projects are eminently possible, added Dr Sachedina.

"Even more remarkable is that through this partnership the same communities are achieving these project impacts while protecting one of the most important remaining wildlife landscapes left on earth in the Lower Zambezi to Luangwa valleys."

In 2020 and 2021, while the Zambian economy is estimated to have contracted by 1.2% and thousands of jobs have been lost as a result of Covid-19, the pandemic has placed immense pressure on Zambia's rural communities, many of whom rely on the conservation, tourism and agricultural sectors.
While tourism has been pushed to the brink, REDD+ has continued to bring revenue to local communities, with direct payments of K92 million (US$ 4.8 million) directly paid to communities since the pandemic began.
It is added that with close to 1,200 jobs created, the multiplier effect of these benefits is up to K129 million (US$ 6.7 million).
It is also added that over the last five years, household income has increased 171% in the LCFP, demonstrating how durable and successful the REDD+ model has proven to Zambia's local economy, said BCP.

"The project has close to about 1million hectares of land which is being protected. It benefits about 217,000 people in 12 chiefdoms; some are in Eastern Province and some are in Lusaka Province. People also benefit through smart agriculture, wildlife conservation and even the forest itself is being protected. And through the years we have seen a lot of positive changes; some of them the benefits that we have talked about. Other things that benefited is the wildlife itself because through this project we have created a wildlife corridor from the North Luangwa and we have seen some wildlife freely moving through this corridor and that has really improved the tourism sector in the area.", said His Royal Highness Senior Chief Luembe, Chairman of the House of Chiefs.

"We are incredibly humbled by this recognition in the global rankings. We are so grateful to everyone who voted for us, without whose commitment this would not be possible. We thank our community and government partners for their central role in these achievements showing that Zambia is far ahead in implementing quality forest protection at scale, and USAID for their visionary catalytic financial support of the project," said Dr Sachedina.

"As far as we know, LCFP is Africa's largest project at over 1 million hectares, and the largest in the world by social impact. We would not have achieved this without USAID support, at a time when green climate finance was scarce. With the IPPC's report declaring a 'code red for humanity', scale, quality and community participation are critical in the climate change fight. The best thing about projects like LCFP is that they embody hope. People are benefitting; wildlife is benefitting; and the world is benefitting."
In addition to the world's best REDD+ project, BCP was received the award for best impact report, and was runner-up as best developer in the forest carbon sector, and runner up as best carbon project developer, overall.

BCP is a leading African conservation social enterprise with a mission to make wildlife habitat conservation valuable to people. BCP employs over 215 people across 13 chiefdoms in Zambia, partnering to help conserve 1.1 million hectares of habitat in critical ecosystems.
Helping to conserve over 500 million trees, and with close to 7 million tons of carbon emissions reduced to date, both BCP implemented REDD+ Projects have been verified against the Verified Carbon Standard, the world's leading voluntary Greenhouse Gas program. In 2021, the LZRP is the only project in Africa to receive 8 consecutive verifications and only the second in the World to achieve this! While it is also Africa's first CCBA Triple Gold Project, with 'Gold' level verification against all three categories of the Climate, Community, and Biodiversity Standard (CCBA) for its exceptional climate change impacts and community and biodiversity benefits. The LCFP has achieved CCBA Triple Gold Validation for exceptional community impact. Awarded Best Individual Offsetting Project and Impact Monitoring Report in the World in the Environmental Finance Voluntary Carbon Markets Ranking 2021, and ranked in the top 0.5% of B Corps globally 2021, BCP offers carbon offsets with World class benefits.