Woman behind the first Kenyan running shoes-ABH 2021 Top 20 Hero Navalayo Osembo.
By Samuel Ouma and Ajong Mbapndah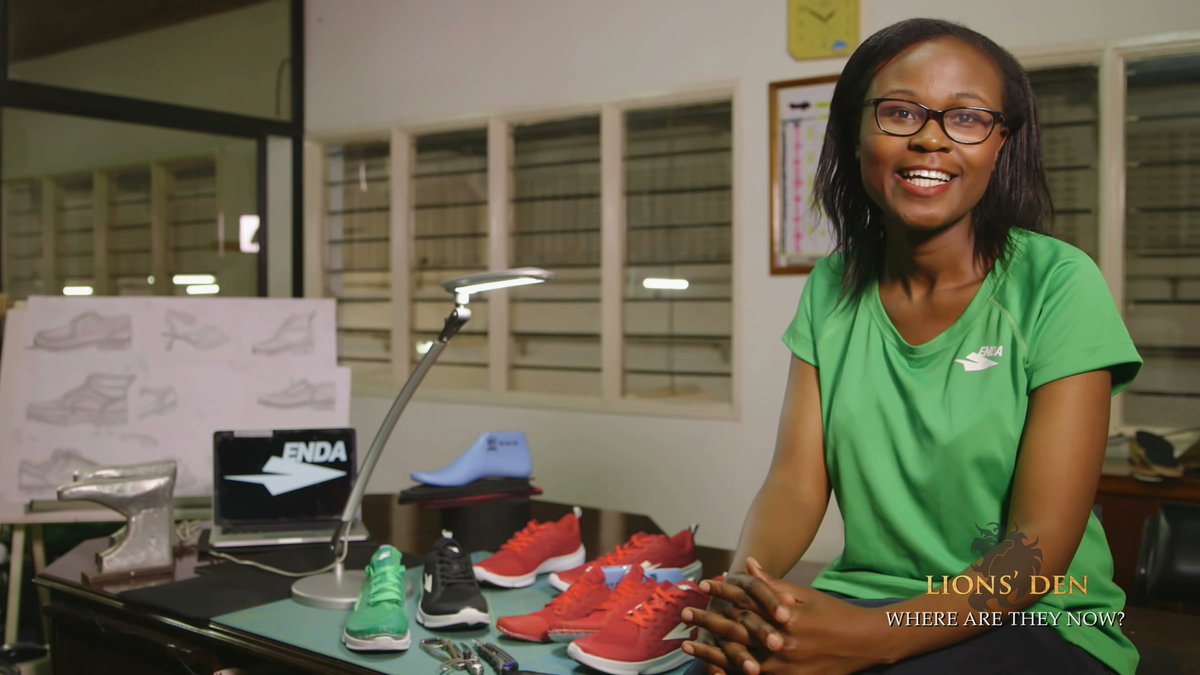 Enda Athletic, Inc.'s Co-Founder and CEO is Navalayo Osembo. Osembo is a London School of Economics graduate who has worked in the United States, the United Kingdom, Ethiopia, Tanzania, and Kenya, where she put her broad abilities as an accountant, a lawyer, a risk manager, and in international development to good use.
She hails from a Kenyan village near Eldoret that has produced generations of world-class distance runners. Prior to founding Enda Athletic Inc., Osembo founded a sports academy in Bungoma, Western Kenya, to offer underprivileged athletes with much-needed professional training without jeopardizing their education.
In order to maximize social impact in Kenya through sports, Osembo teamed up with her Co-Founder to create Enda Athletic Inc., a made-in-Kenya running shoe brand that creates jobs, invests in local communities, and spurs economic development through exports.
Navalayo was privileged to appear in the list of the Top 20 finalists of the Africa's Business Heroes competition prize, a flagship philanthropy program launched by the Jack Ma Foundation that aims to promote and inspire the next generation of African entrepreneurs across all sectors. The finalists are in the running to win a share of USD 1.5 million in grant funding.
Pan African Visions interviewed Navalayo to learn  more about her experience in the competition and her expectations in future. Below is what she said:
What inspired you to apply for the ABH competition?
I was inspired by the opportunity to get my brand known at a continental level, the desire to create a better supply chain, marketing and PR networks that will help me expand my business, and also by the opportunity to inspire many African youth that it is possible to grow a global brand from Africa.
How did you feel being selected among the ABH 2021 Top 20 outstanding entrepreneurs and how have you managed to make this far in a tight continent-wide competition?
I was elated! This was my second time applying and in the previous application, I never made it to the top 50. So to get to top 50 and now top 20 is a dream come true. I do not take it for granted. I believe I have managed to get this far because the business and its potential are massive – and I am glad that so far, the judges have agreed with me on the same.
What has the ABH competition meant for you and your business so far?
ABH has been a validation that my team and I are on the right path. Manufacturing, especially, in a new industry isn't easy but I know for a fact that value addition in Africa is the only way we can lift millions out of poverty. Being among the top 20 is a validation for us, which is important for encouraging myself and the team that the vision we are pursuing is worthwhile.
What are your impressions about the ABH and how it helps in the growth of entrepreneurship in Africa?
ABH has become the continent's business competition, meaning that viewership is across all over Africa. The judges' feedback, the media opportunities, the quality of entrepreneurs you meet along the way…. all of it is critical in showing the possibility of how much entrepreneurship on the continent can grow, if only we make the right investments.
What will you do if selected in the final 10 and top winners?
I will say a prayer of gratitude, call my parents and then my team to share the amazing news.
How will the prize change your business operations?
The cash grant will go a long way in making us closer towards our goal of manufacturing 100% of our products either in Kenya or the continent. We have a lot of research and development to do, and the grant will hasten our pace. It will also be great for our company's reputation. Finally, I am hoping that supply chain and business networks from Asia will help us make great leaps rather than reinvent the wheel.
What do you think is the motivation behind the fast increasing female entrepreneurship across Africa?
I'd say that female entrepreneurship has always lagged, and it is about time we catch up to our make counterparts. Better access to finance, more accelerators, and better education are among the factors fueling the rise.
Any advice to budding female entrepreneurs in your country and in Africa especially at a time when the pandemic has left many African economies struggling?
Find advisors who have walked the journey you are on and seek their knowledge. Information is power and when you have few resources, you want to maximize everything you've got. Good advice saves you from time and energy wasted in recreating the wheel. Also, you must constantly think of innovative ways to solve a problem. Just because it hasn't been done before doesn't mean it's not possible!