More than ten police officers have committed suicide in Kenya since the year began.
By Samuel Ouma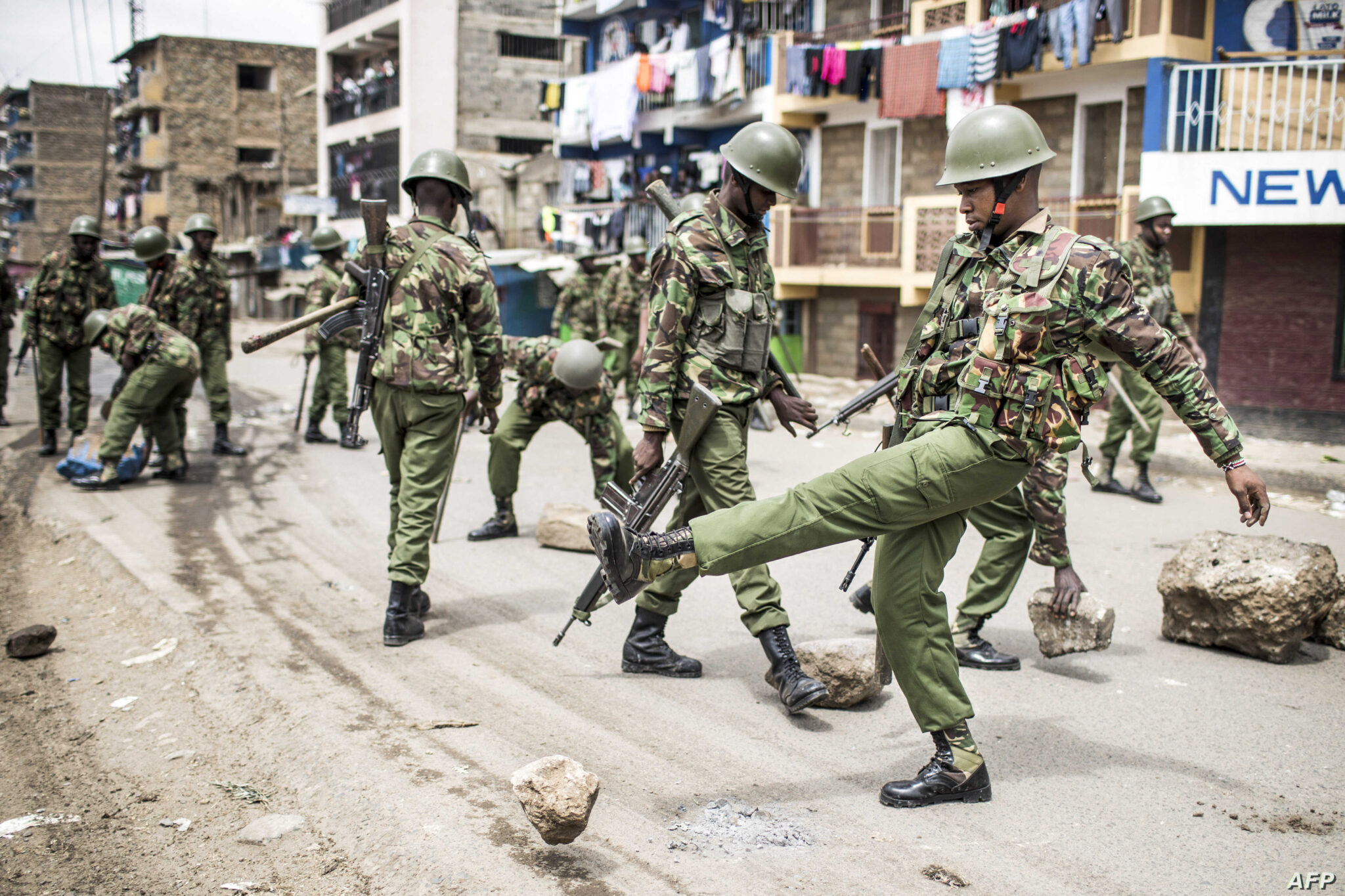 At least 13 police officers have taken away their lives in Kenya, the latest being an Administrative Police (AP) officer in Siaya County in Kenya's South-Western.
The officer, a senior sergeant, burnt beyond recognition following a fire that broke out at the AP line on Thursday, September 2, 2021.
Siaya County Commissioner said the inferno started in the officer's house and spread to the adjacent houses before fighter fighters put it out. The cause of the fire is yet to be established.
Just a week ago, another officer attached to Njoro Police Station in Nakuru County, northwest of Nairobi, stormed into Njoro hospital, shot dead his girlfriend before turning the gun on himself.
Constable Bernard Sivo and his lover Mary Nyambura were alleged to have had domestic issues.
On August 10, an Administrative Police officer identified as James Mwangi Nderitu took away his life by setting himself ablaze in his Nyeri home, Central Kenya.
The deceased was on leave when the incident occurred.
It does not end there; Donfan Wanyaga also hung himself inside his house in Mwea, also in Central Kenya. In his suicide note, Wanyaga asked his wife to give out his phone to his son. He was attached to Jomo Kenyatta International Airport, Nairobi.
On July 16, fugitive policewoman Caroline Kangogo shot herself dead in his parents' home in Elgeyo Marakwet, Kenya's Rift Valley, to escape arrest over the murder of two men said to be her lovers.
"She has committed suicide, she shot herself in the toilet at her parents' home," said George Kinoti, the Director of Criminal Investigations (DCI).
Elsewhere, Felix Kiprono, a remand prison warder in Nairobi, opened fire on himself under mysterious circumstances while on duty on June 23.
On June 8, another police constable David Machwa Mbatia attached to Gigiri Police Station in Kenya's capital, shot himself when his female colleague had gone for lunch.
Mbatia's death came two months after a General Service Unit officer attached to the Interior Ministry headquarters' VIP Protection shot his wife dead before taking away his life. The heinous incident took place on April 7.
In the first five days of January 2021, five police officers were also reported to have died in murder-suicide circumstances.
The rising murder and suicide cases in the police force are attributed to mental issues.
According to Demas Kiprono, a Constitutional and Human Rights lawyer, many officers are suffering from emotional and psychological trauma in the course of their duties.
Kiprono said police officers confront trauma whenever it happens in people's homes or public places, such as collecting dead bodies from accident scenes; processing scenes of crime and evidence.
Other traumatic experiences include sharing amenities such as housing, long spells away from home, long working hours, economic distress, actual access to deadly firearms, and frustrations against superiors in the rank.
To end the menace, the National Police Service Commission has rolled out a nationwide mental assessment of all officers as it seeks to tackle depression within the service.