Making Disability Rights Matter in Egypt-ABH 2021 Top 20 Finalist Amena Elsaie.
By Samuel Ouma & Ajong Mbapndah L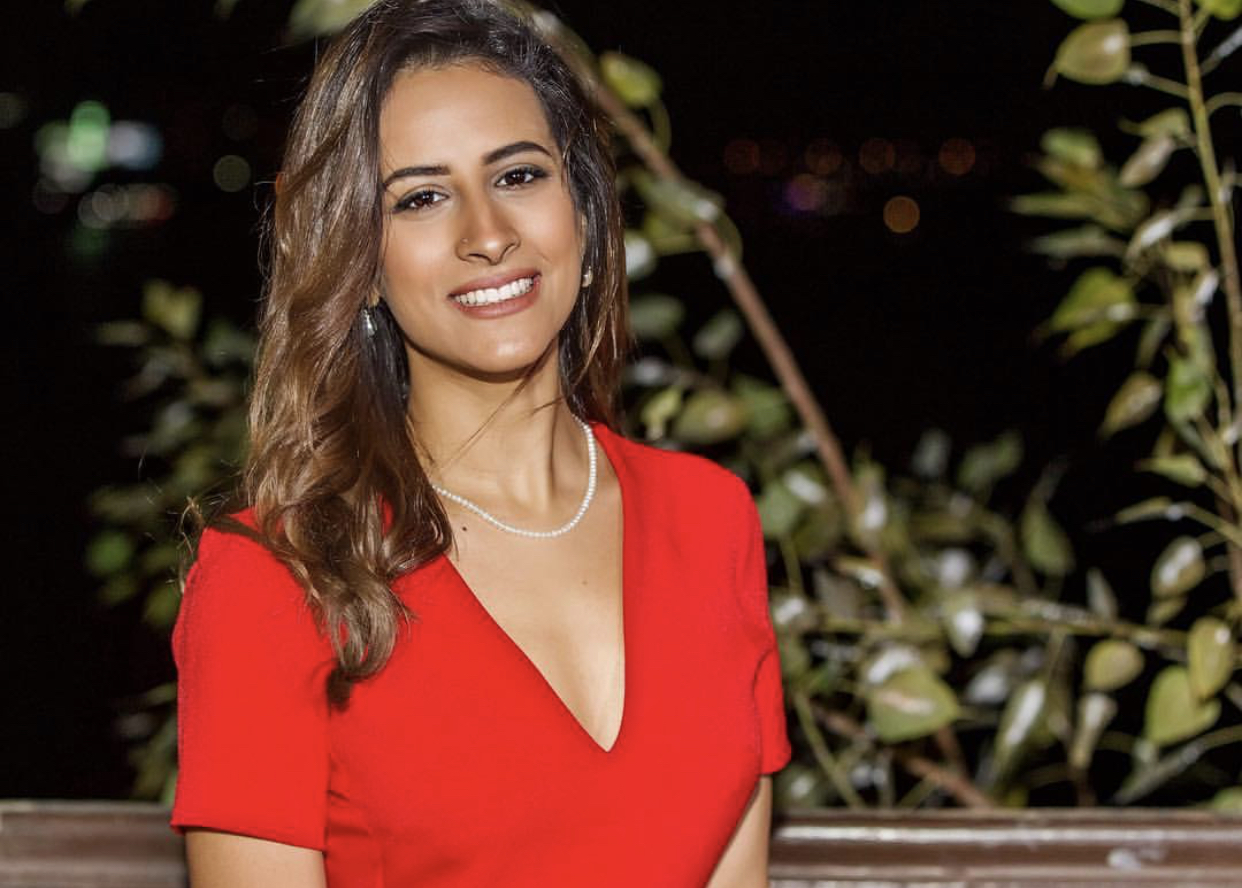 Amena Elsaie is the co-founder and CEO of Helm; the pioneering social enterprise promoting the full inclusion of persons with disabilities in all aspects of life. Driven by her passion for equality; she takes pride in leading Helm with co-founder Ramez Maher to stand at the forefront of the disability field in Egypt and beyond. The Zero Project at the United Nations Headquarters in Vienna honored her with three global best practices.
The Japanese International Cooperation Agency (JICA) has accredited Amena in the area of "Improving Accessibility of Social Inclusion – Barrier Free Environment" in Japan. In 2020, Helm Founders took first place in the MIT Pan-Arab business plan competition.
Pan African Visions spoke with her after she made it into the Top 20 of the Africa's Business Heroes Competition, the Jack Ma Foundation's flagship program aimed at promoting and inspiring the next generation of African entrepreneurs across all industries. The winners of the competition will receive a total of USD 1.5 million in grant funds, with the winner receiving $300,000, the 1st Runner up receiving $250,000, the 2nd Runner up receiving $150,000, and the remaining seven in the Top 10 receiving $100,000 each, in addition to training, networking, and other opportunities and support.
What inspired you to apply for the ABH competition?
We have been closely watching ABH impact throughout the past years on the ABH winners; first we knew of the competition through our partnership with Riseup summit where we soon came to realize it is not just a financial grant yet the entire process and the enormous support; whether mentorship, access to resources, the PR and TV show about the winners that allow exposure alongside the credibility that it builds.
ABH is also aligned with our values and vision; where it aims to empower entrepreneurs who want to make a difference in African countries. Learning about the winners of previous years made us believe that as Helm, we need to be part of the ABH community. It even motivated us to be prepared to explore investors who are aligned with our values and our expansion model in the Ed-tech industry specifically regarding Helm Academy.
Why ABH?
For many reasons which I'll list some below:
It is inclusive to all countries, races, genders and age groups/ Grassroots (open for all society levels).
Pitching to and being mentored by business legends who would relate to our businesses.
We feel confident of the impact that we can make with the grant money to ensure our business foundation is strong and ready for growth of a mission that aims to help more than 64 Million PWD in the MENA region.
We are inspired by the passion of the winners from previous years and we can't wait to be part of such a booming entrepreneurship ecosystem.
Being already in the Top 20 I must say that the mentorship is spot on – having the luxury to have one-on-one tailored sessions with amazing business leaders, working on improving our pitch, and enhancing our business model has been truly useful. We believe that we deserve to get the chance to be top 10 and harness the upcoming mentorship and training that Helm needs to achieve its mission.
How did you feel being selected among the ABH 2021 Top 20 outstanding entrepreneurs and how have you managed to make this far in a tight continent-wide competition?
It feels like a new phase is coming up for Helm. It helped us gain more confidence, validation, and injected more motivation and drive to the entire organization.
Our success so far, I would say, comes from our mission which is to foster societies where persons with disabilities and businesses grow together, empowering all and transcending barriers, and our unique way of approaching this issue which is not to go through the charity (pity) approach. This unique approach is what drove the creation of our services and made them stand out and be effective.
What has the ABH competition meant for you and your business so far?
It represents a key milestone in Helm's story, especially during these difficult times of COVID-19 where such a push is very much needed.
It showed us that we are not alone! There are so many great entrepreneurs and teams who aim to make a difference in Africa; grinding, facing challenges and making impact – and we are now part of this community.
What are your impressions about the ABH and how it helps in the growth of entrepreneurship in Africa?
The bigger the challenges, the bigger the opportunities for entrepreneurship; which makes Africa the best place for harvesting the talents of entrepreneurs. ABH helps set a higher benchmark for entrepreneurs and sets the standard for what to look for in entrepreneurs who aim to make a difference.
What will you do if selected in the final 10 and top winners?
Being one of the top 10 winners is such a great honour for us and will grant us a great chance at getting the exposure and funding we need. It would help us get the guidance and mentorship that we seek and build partnerships and connections in the African countries where we are intending to expand. Additionally, it will allow us to grow our impact through targeting Persons with disabilities in the Middle East and Africa as well as thousands of companies. It will also enable us to grow faster as well as develop better strategies to tackle the issues that each country faces. This chance will give us the push we need to enhance our operations and expand our services to all persons with disabilities as well as companies around the world.
How will the prize change your business operations?
Winning the African Business Heroes prize would allow us to:
It will help us to build a solid foundation for Helm to grow. We shall do so through investing in digitizing our services, and hiring a strong in-house tech staff and management team. We have been preparing for day one after winning the prize to hit the ground running; preparing our scaling plan of human resources, equipment, and even conducting interviews and headhunting strong calibres. As we are expecting to double our size in 2022, we are planning the expansion to a new office space to accommodate this growth. We will increase our market budget to increase our reach and leads. Finally, we will invest in our R&D team, to enhance our current services, and to help us move faster than the market demand.
What do you think is the motivation behind the fast-increasing female entrepreneurship across Africa?
Even though both male and female entrepreneurs face a lot of obstacles in African countries such as lack of capital; however, women are specifically impacted by additional obstacles such as discrimination. I believe that with more female entrepreneurs rising, the momentum is getting stronger. I believe that businesses, governments and development foundations such as Jack Ma foundation play a critical role to ensure that female entrepreneurs are supported and provided equal opportunity. I love how ABH highlights in their statistics the percentage of women and leads the way for others to follow.
Any advice to budding female entrepreneurs in your country and in Africa especially at a time when the pandemic has left many African economies struggling?
We need to empower each other and ensure male entrepreneurs are engaged. We should create inclusive workshops and roundtables that ensure a minimum percentage attendance of female entrepreneurs, to have open discussions about enhancing the collaboration of female entrepreneurs.