Japan donates 12 ultra cold chain freezers to Kenya
By Samuel Ouma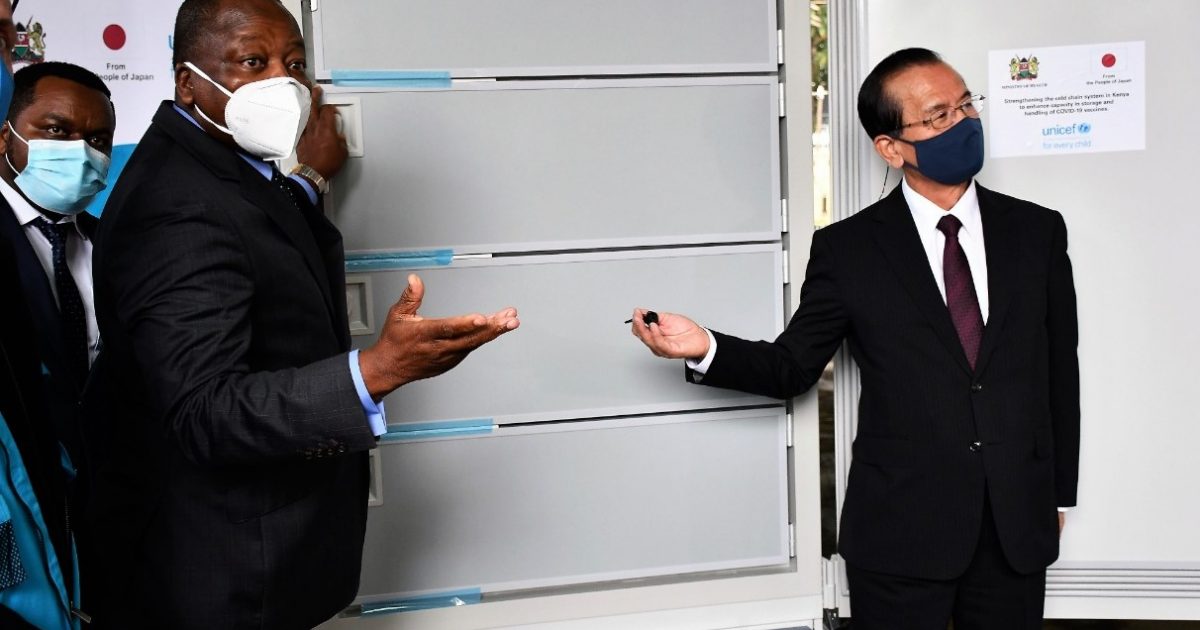 The fight against the COVID-19 pandemic in Kenya received a boost on Tuesday, September 7, 2021, following the arrival of 12 ultra cold chain freezers from the Japanese government.
The freezers have a storage capacity of 3 million doses and will be used mainly to store Pfizer that requires the storage of -70 degrees Celsius, said the Ministry of Health.
Three out of the 12 will be placed in the central vaccines store in Kitengela, south of Nairobi, and the rest will be distributed to 9 regional stores across the country.
Health Cabinet Secretary Mutahi Kagwe stated that the ministry will expand and strengthen cold chain facilities at $9 million from the World Bank Support.
The strengthening will include the establishment of 25 new county vaccine stores, improvement of technical capacity in 36 sub-county stores, and expansion of storage capacity at 1,177 facilities across the country.
Kenya now had four Covid-19 vaccines: AstraZeneca, Pfizer, Moderna, and Johnson and Johnson, as it plans to vaccinate 10 million adults by December this year.
As of September 6, 2021, 2,874,858 vaccines had been administered, with the total first doses being 2,080,483 while second doses are 814,375.