Africa's Freedom of Information advocates call for increased disclosure
By Jean-Pierre Afadhali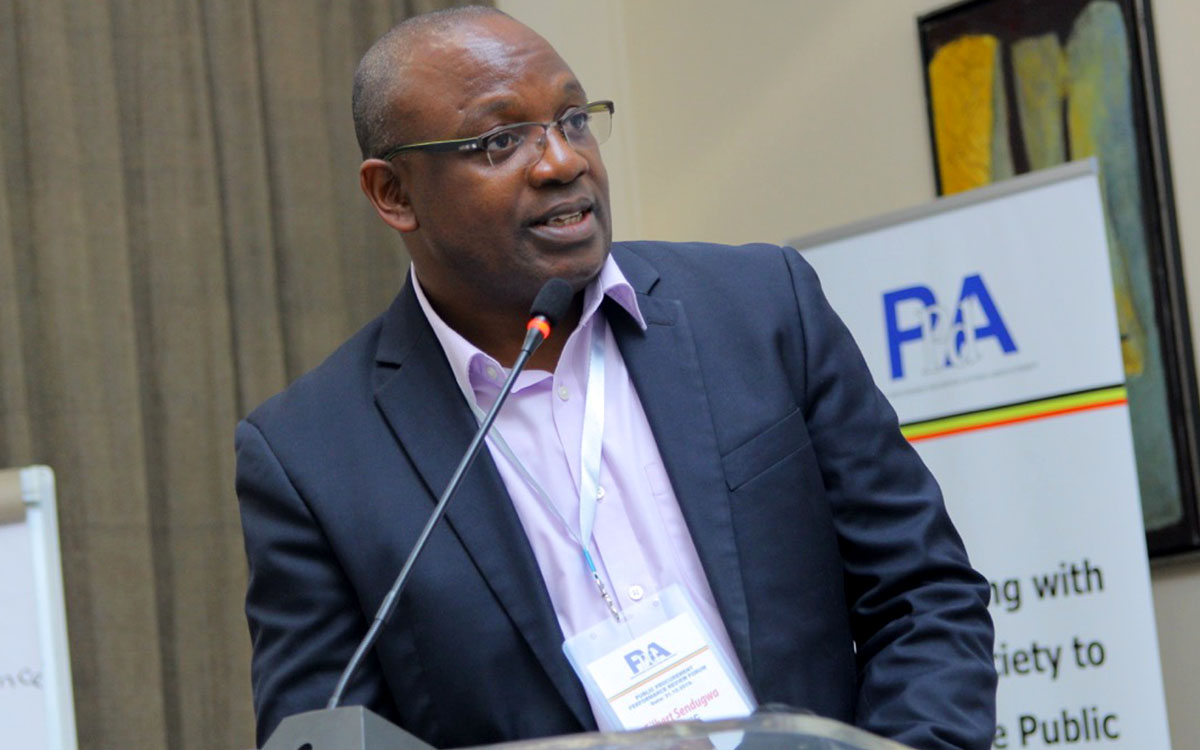 On Tuesday 28 Sept. African countries have joined the rest of the World to mark International Day of Universal Access to Information amid challenges for effective implementation of relevant laws in covid-19 pandemic, a crisis period in which timely information plays a crucial role to save lives. The trend has led to increasing disinformation and misinformation.
Gambia is the latest country to enact access to Information legislation on the continent after president Adama Barrow signed into law the Access to Information bill on 23 August. Now 26 countries have adopted freedom of Information laws (FOI) but rights to Know advocates said there is still a long way to go for fully implementation and adoption of relevant laws in the rest of Africa.
Several virtual and hybrid events happened around the world and in Africa to commemorate the International Day of Universal Access to Information (IDUAI) under the theme 'Building Back Better with Access to Information'. Participants highlighted the importance of access to information especially during Covid-19 pandemic and challenges for the implementation of FOI laws. Several advocates for the right to access information that include media organizations, Civil Society Members have called for increasing disclosure of information and enactment of ATI laws among other issues.
Speaking at Rwanda' virtual celebration for IDUAI, John Okande, Programme Officer at Unesco, Kenya stressed the importance of access to information in covid-19 pandemic. "This crisis has shown us that access to accurate and timeline information can be a matter of life and death information." Other advocates for access to Information have said the lack of timely information have increased disinformation and misinformation about covid-19 pandemic.
According to Gilbert Sendugwa, Executive Director of Africa Centre for Freedom of Information (AFIC), a continental, civil society network that promotes Right to Information, "Lack of timely access to information has created a fertile ground in which misinformation on Covid-19 spreads faster than the pandemic itself. It is not a secret that across Africa and around the world, misinformation related to Covid-19 vaccination has significantly undermined vaccination campaigns, exposing millions to infections and deaths while costly and scarce vaccines go to waste because of their expiration before use."
While a number of countries have enacted ATI laws, implementation remain a stumbling block leading to the lack of accountability and transparency. Governments are the largest holder of information but experts say civil servants and other relevant authorities are not providing information to the public and the media.
Mr. Henry Maina, Media Complaints Commissioner at Kenya Media Complaints Commission, a prominent advocate of Freedom of Information in East Africa said via Twitter some countries have enacted FOI laws but implementation is a challenge. "Ethiopia, Uganda, Rwanda, South Sudan, Kenya, Tanzania & Seychelles have laws but the implementation in each of the countries is hampered by a number of challenges."
Mr. Maina called on other countries that not have ATI laws to enact them. "Seven countries namely Somalia, Burundi, Mauritius, Eritrea, Madagascar, Djibouti in Eastern Africa do not have comprehensive access to information laws. It is time for them to step up to meet SG 16.10,"
The recent Gambia's move to enact the Freedom of Information act was welcomed by several freedom of Information advocates but they cautioned the west African country's authorities to provide information. Article19, an international Human Rights Organization said in a statement titled: 'Access to Information Bill is step towards greater Transparency' that the law was the first step towards enabling the right to access information in Gambia.
A culture of secrecy
"Once fully implemented, it will enable individuals to obtain information from public institutions. The law is also a key instrument in increasing transparency and accountability of power holders, allowing more effective participation in the democratic process." Noted the organization that promotes the right to access to information.
As the World commemorates IDUAI, the culture of secrecy in many countries across Africa is still hindering the right to Information. A recent report by Media West Africa Foundation (MWAF), a media development organization released ahead of IDUAI highlights key challenges in Ghana. The study examines how three districts are responding to requests of access to information requests under RTI Law.
The study reveals that "the absence of Information officers or RTI Officers at post; limited knowledge among public officials of their obligations under the RTI law as well as Local Authorities' asking Applicants to provide reasons for requests made are the major setbacks derailing the effective implementation of the RTI law in Ghana."
Meanwhile, Nigeria's Guild of Editors (NGE) has also raised alarm on the lack of implementation of Freedom of Information Act in the West African country. In a statement released on Monday to mark IDUAI, the country' s National Guild of Editors said "secrecy in government undermines access to information". NGE noted has accused government agencies and ministries of not living up to their obligations imposed on them by the country's Freedom of Information Act (FOIA).
Various stakeholders on freedom of Information have urged the media to play active role in promoting access to information, and called on governments across the continent to end the secrecy culture. However, some participants in events to mark IDUAI agreed sensitive information about security and privacy should not be disclosed but it should not be an excuse to hide important public information.
"While Africa has been lagging behind, Africa has begun to catch up, we are moving on the right trajectory but the pace should be faster," further commented Mr. Maina