Zimbabwe:Local citizens appeal to authorities to source Indian Covid-19 vaccine to complete their vaccinations
By Wallace Mawire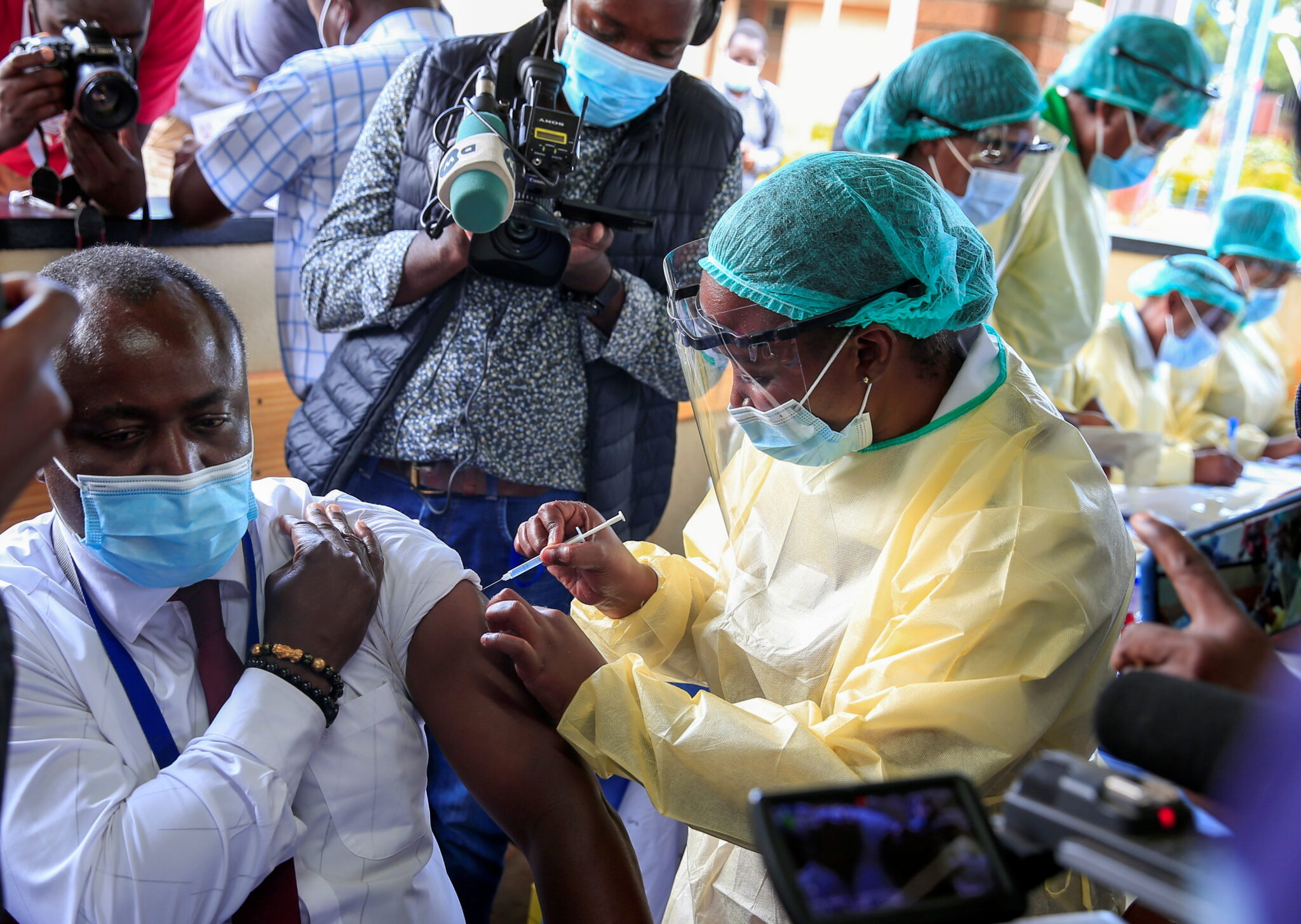 Some local Zimbabwean citizens who took their first dose of the Indian Covaxin Covid-19 vaccine are failing to get their second dose of the vaccine and are appealing to government authorities to source the vaccine to enable them to complete their vaccination.
One affected source who did not want to be identified by name revealed that he received the first dose of Covaxin on 21 May 2021 and three months have now lapsed without getting the second dose.He was supposed to get his second Covaxin vaccine on 22 June 2021.
He said that he has been visiting many health institutions and has been failing to secure the required vaccine.
Another affected citizen is Mr Tafadzwa Goliati, who said that he got his first dose of the Covaxin vaccine on 12 May 2021 and up to the time of writing in August 2021, he has been failing to secure the Covaxin vaccine either at government hospitals and other health institutions he could think of.
It is believed that there could be many local citizens who are failing to get the doses from the other countries,apart from China.
The Covid-19 vaccination doses are supposed to be injected to candidates over a two months period.
Asked to comment, Ministry of Health and Child Care Public Relations Manager on the issue of citizens who are failing to acquire the Covaxin vaccine said that the ministry was expecting other consignment soon.He did not specify whether that consignment would include the Covaxin and Sputnik vaccine from Russia.
Currently the country has been receiving supplies of mostly the Sinopharm and Sinovac vaccines from China.
According to the recent 26th post-cabinet press briefing of 3 August 2021 which provided an update on the country's response to the Covid-19 outbreak, it was reported that the ministry of Health and Child Care is expecting 2 500 000 doses of vaccines through direct purchase in August 2021, while a further 3 500 000 doses will be received during the month of September 2021 under the COVAX facility.
However, has not been specified whether the other vaccines from Indian or Russia will be part of the procurement.
It has also been reported that at least 25 000 citizens took their first dose of the Covaxin vaccine.
Asked on what government is doing to procure the required doses from the other countries, Dr Agnes Mahomva, Chief Coordinator for the national Covid-19 taskforce said,
"From my side for instance high level coordination, l can assure you that government continues to procure additional doses so that all eligible people can be vaccinated.The latest consignment of about 1,1 million doses was received over the weekend,"she said.
According to Irene Scott, Community Engagement Manager at Internews who also runs one of the Covid-19 projects for the organization, asked on the impact of just having one dose of the covid-19 vaccines, said that each dose gives a person a level of protection against the virus.She said that just one shot of Covaxin is thought to offer around 65-76% protection, but she said it is not clear for how long.
She added that the second dose activates the immune system within a week of dose two.She added that the antibody levels will increase by more than 10 times providing much stronger protection from infection.She added that the second dose is essential to have a longer lasting and stronger immune response.
She also highlighted that there is new research to suggest that just one dose may not be very effective against some of the new variants.
The National Vaccination Programme in Zimbabwe has been enabled by donations from countries such as the People's Republic of China, Russia and India as well as the purchases by the Zimbabwean government following the announcement of the US$100million surplus on 31st January 2021 which was set aside for the purchase of 20 million vaccines targeting 10 million citizens to attain the 60% herd immunity.
The government received 35 000 doses of Covaxin donated from India and 25 000 vaccines of Sputnik V donated from Russia.
In June 2021,the Times of India reported that there was a surge in the demand for Covaxin across many districts in India.There were reports that the first dose of the vaccine were hard to come by with a limited number of sites offering the doses.
A ferocious second wave of Covid-19 devastated India resulting in the country recording nearly 400 000 new infections on 9 May, taking its total to more than 22 million and many deaths.This is also reported to have resulted in the local demand for the vaccines produced by the country, some of which had been exported.Also the country is reported to have stopped vaccine exports to other countries in-order to cope with local demand.
According to the 6th Edition of the Zimbabwe Peace Project COVID-19 Accountability Tracker, for the period of observation in June 2021, the government vaccination programme hit a snag as vaccines had completely run out and people were turned away from vaccination centres because there were no vaccines.
ZPP says in its report that albeit government efforts to vaccinate as many people as possible are commendable, lack of proper planning glaringly stuck out as some who had received their first dose of the vaccine failed to get their second shot on time due to the shortage.
It is added that even in the face of the shortage, government was unable to communicate clearly what this meant to those who had especially received their first dose and were now due for their second dose and hence panic was the order of the day amongst many Zimbabweans.