Rwanda: Paul Kagame For A Fourth  Term?
By Maniraguha Ferdinand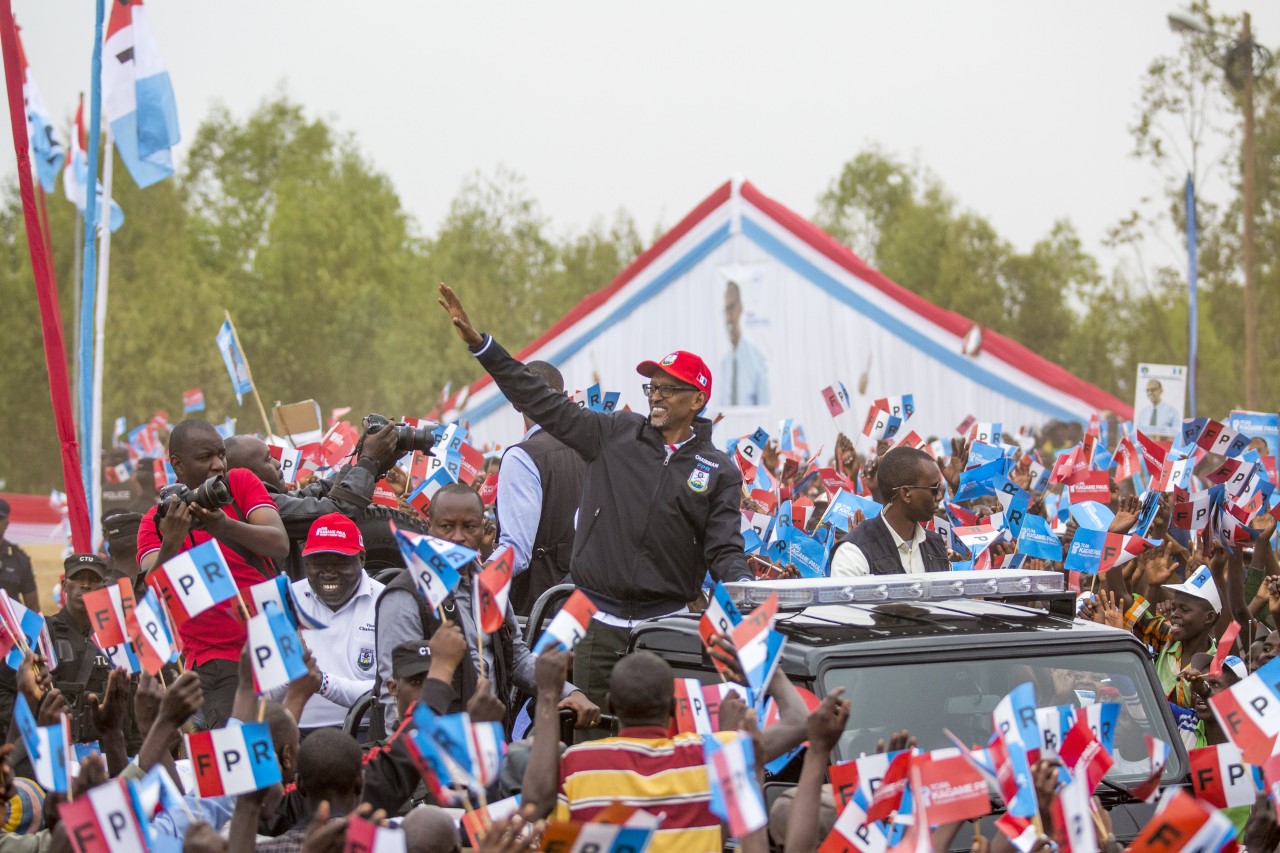 Rwanda's early political parties have started to endorse President Paul Kagame for a fourth term in 2024, though personally he has not declared himself.
President Kagame won a third term in 2017, after modifying article of the Constitution that barred him from standing again.
Democratic Union for Rwandan People (UDPR) is the first political party to announce its support for Kagame's reelection in 2024.
UDPR, one of the longest parties in the country has been supporting Kagame's candidacy since 2003 when Rwanda held first presidential elections after the 1994 genocide against the Tutsis.
Pie Nizeyimana, President of UDPR has recently announced that they can't ignore Kagame's achievements for the last 27 years.
"If God grants him good life, and the RPF chooses him as its flag bearer, UDPR will support him more than 100 percent. We have decided on that. He still has vision for us, he is strong. We only want God to protect him", he said
However, Nizeyimana added that you cannot compete someone when you know you will not defeat him, besides when he is the one who has a clear vision for his country.
Frank Habineza, the President for Democratic Green Party of Rwanda, one of main opposition parties in the country, insisted to run again in 2024 against Kagame.
Habineza ran for presidency in 2017 but he came at third place, where Kagame garnered more than 90 percent of the votes.
"Yes, I intend to campaign again, we are preparing ourselves. We have a big agenda of what we want to bring Rwandans", Frank Habineza recently told local media.
When asked if his ambition is to become president no matter what, he said "It is not the question of becoming President or not, our vision is to see our party at the helm of this country. It doesn't mean that I am fighting to be present me as a person, but I will not rest until our party wins presidential elections".
Three years to go to the next presidential elections, Kagame has not said clearly if he will stand again or if he will step down.
Last May while answering France 24 questions, President Kagame said that choices are from Rwandans.
"Above all, I wish God to grant me good health. About Politics, choices are for Rwandans but I am free to choose as well", he said.
"Maybe Rwandans may say, we still want you, it is important, but I can say 'You know what, I want to do other things".
When the current seven-year term ends, President Kagame could seek two more five-year terms according to the constitution.
He is praised for unifying the country after being torn by war and genocide, as well as transforming his country economically.
However, he is accused by dissidents of ruling the country with iron fist, silencing opposition.
Paul Kagame was born in October 1957 in Rwanda's Southern Province. His family fled pre-independence ethnic persecution and violence in 1960, crossing into Uganda where Kagame spent thirty years as a refugee.
Kagame led the Rwandan Patriotic Front's (RPF) four-year struggle to liberate the country from the autocratic and divisive Government of Juvenal Habyarimana. His army defeated the government in July 1994.
Paul Kagame was appointed Vice-President and Minister for Defense in the Government of National Unity on July 19, 1994. On 22 April 2000, He took the oath of office as President of the Republic of Rwanda after being elected by the Transitional National Assembly. He won the first ever democratic elections held in Rwanda in August 2003.
**Culled from August Issue of PAV Magazine