Kenya retains two key positions in the Universal Postal Union (UPU)
By Samuel Ouma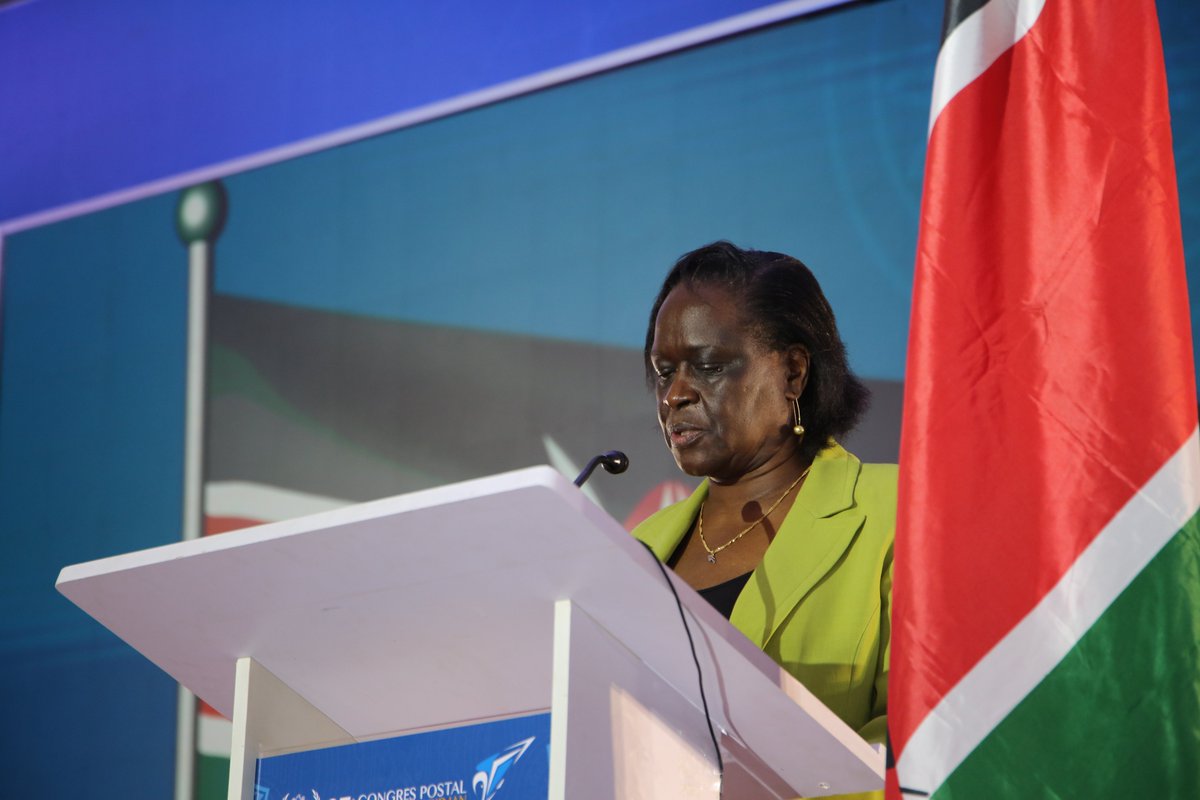 Kenya has been re-elected for another four-year term in the council of Administration (CA) and the Postal Operations Council (POC) at elections held at the recently concluded 27th UPU Congress in Abidjan, Cote d'Ivoire.
The Council of Administration (CA) and the Postal Operations Council (POC) are key decision-making bodies of the UPU, the UN specialized agency for postal services.
Kenya made it to CA by being among eleven countries that expressed their interests, meeting thresholds of eleven slots allocated for Africa.
In the POC, Kenya emerged second with 124 votes, ten behind leaders Egypt and Tanzania came third 123 votes.
The elected countries will serve for the next four-year cycle until the next congress in the United Arab Emirates.
Kenya's delegation that attended the quadrennial event was led by Principal Secretary for Broadcasting and Telecommunications Ms.Esther Koimett. Others were the Ag. Director-General of the Communications Authority of Kenya (CA) Mrs. Mercy Wanjau, alongside other officials from the CA, the Ministry of ICT, Innovation and Youth Affairs, the Postal Corporation of Kenya (PCK), and the Ministry of Foreign Affairs.
The CA is made up of 41 member countries that meet annually at the Universal Postal Union (UPU) headquarters in Berne, Switzerland. It is responsible for the continuity of the UPU's work between Congresses, supervises its activities, and studies regulatory, administrative, legislative, and legal issues.
On the other hand, Postal Operations Council (POC) is the technical and operational mind of the UPU and has 40 member countries. It deals with the operational, economic, and commercial aspects of the postal business. It also makes recommendations to member countries on standards for technological, operational, or other processes within its competence where uniform practices are necessary.