Cornell University Professor urges Zimbabwe to rethink GMOs.
By Wallace Mawire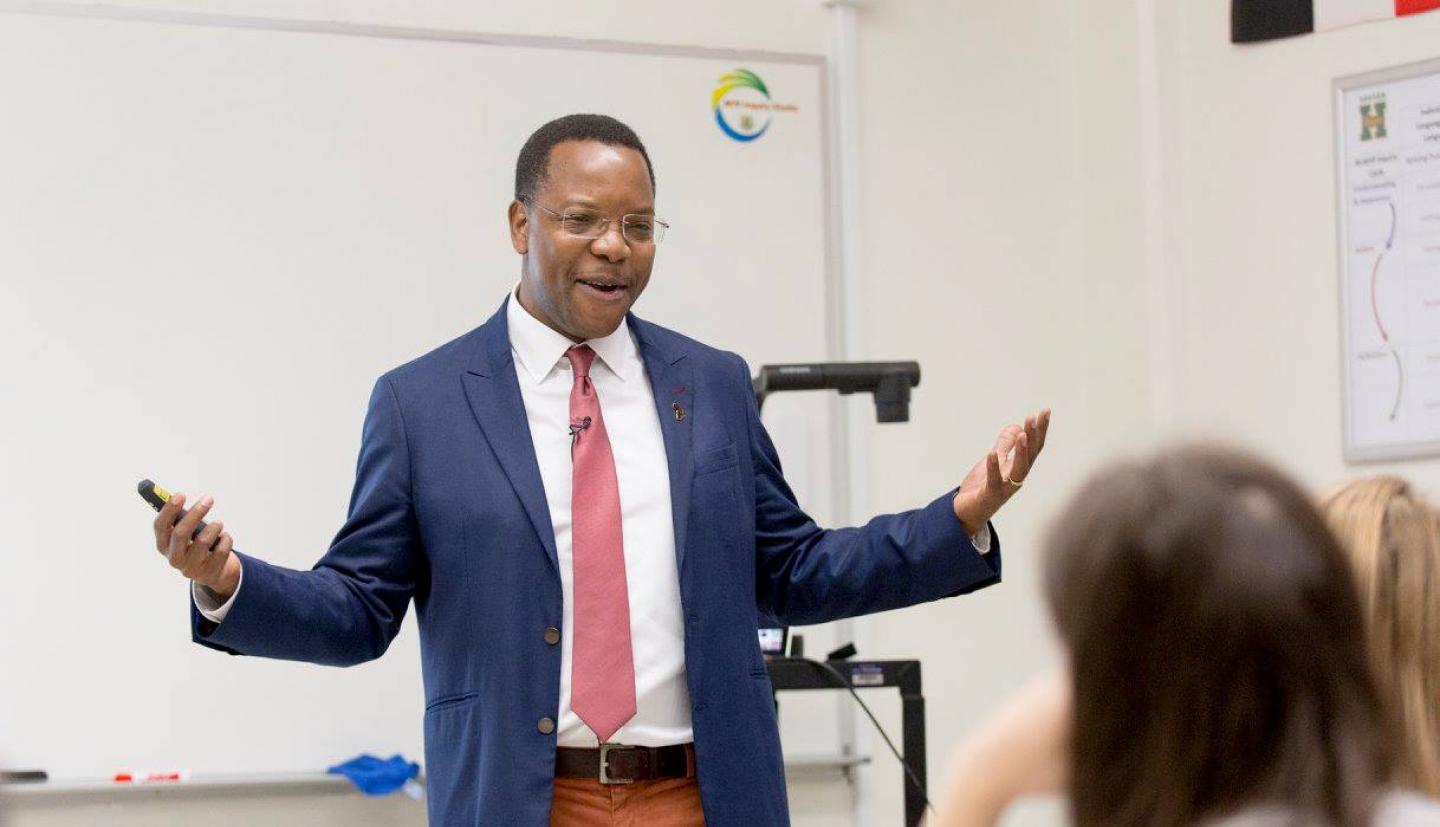 Research Professor Ed Mabaya of the Department of Global Development at Cornell University in the United States of America has urged Zimbabwean authorities to revisit the Genetically Modified Organisms (GMOs) debate and rethink on their adoption.
Professor Mabaya has more than two decades of professional experience in the seed sector development across sub-Saharan Africa.
He made the remarks in a recent discussion convened by the Zimbabwe Plant Breeders Association (ZPBA).
According to Professor Mabaya, there is overwhelming evidence of GMOs safety and no substantiated evidence that GMO foods are less safe than non-GMO derived food products.
He added that there are new challenges due to climate change which make it imperative for the country to consider the use of GMOs.
"This will enable the country to stay competitive against food imports especially from South Africa.There is also potential to add nutrition to staples via bio-fortification,"Professor Mabaya said.
He also hinted that the next generation of crop improvement technologies such as gene editing builds on molecular breeding.
In a previous related story by this writer in 2013, Zimbabwe's renowned Economist,John Robertson predicted that cotton prices in the country were to take a fall in the 2014 harvest after having been cut by more than half in 2013.
According to Zimbabwean-born Robertson, the Zimbabwean government refused the right to a controlling interest in a business that was to generate Genetically Modified (GM) cotton seed.
"The promoting company, Monsato, was refused permission to market its GM seed for cotton and everything else in Zimbabwe," Robertson said.
Robertson noted that GM cotton seed has been adopted by all other cotton growing countries as it considerably reduced the need for pesticides, which previously constituted the biggest expense faced by cotton growers.
It has been reported that since then that all other cotton growers have incurred lower production costs and their growers are generating better returns and are still profitable, despite the world cotton prices falling.
"Zimbabweans have to continue producing at higher cost and have been disappointed by the prices paid by contract buyers," Robertson said then.
Robertson added that the Zimbabwean authorities needed to authorize the use of GM cotton seed. He said then that as yet unproved claims that the use of GM seed for food crops might pose health risks in the future do not apply to cotton as it is not consumed.
"The cotton seed oil produced has to be refined before use for human consumption and that process produces a pure oil that passes all the tests," he said.
Robertson said then that by insisting that Zimbabwe's cotton growers should not be permitted to keep pace with technological changes, the authorities were putting the country's entire cotton production and textile industry at risk of failure. He said in excess of 100,000 formal and informal job would be lost as a result of the declining profits in the country's cotton sector.
Following these predictions made in 2013, Zimbabwe's mostly smallholder dominated cotton took a plunge, with most farmers favouring other lucrative crops apart from cotton.
Also the country's textile industry faced a severe demise with hundreds of job losses.