A Sudanese Professor Asks for Government to Cooperate with NGOs for Democratization.
Sudan came to an end of a long dictatorship of former government. There were several difficulties on the journey of Democratization, such as opposition of signing the agreement of transitional process returning back to democracy in July 2019 and objections to the draft constitutional declaration in August 2019. Nonetheless, Sudan is walking towards democratization since 2019.
Omar al-Bashir, the former president of Sudan had begun his rule after 1989 Sudanese coup d'état and lasted until April 2019, the time of Sudanese Revolution (December 2018 – April 2019). In August 2019, following the transfer of power from the Transitional Military Council to the Sovereignty Council of Sudan, the Sovereignty Council began as Sudan's interim government during the transitional period.
The transitional government of Sudan replaced ministers under the former regime. According to Aljazeera, Sudan's prime minister fired Sudan's police chief and his deputy, who were seen by pro-democracy groups as close to al-Bashir and his allies.
In December 2020, thousands of Sudanese protesters took to the streets. They mainly protested against killings of civilians by the Rapid Support Forces (RSF), Sudanese paramilitary forces operated by Sudanese Government, the nomination of a new Chief Justice of Sudan and Attorney-General.
Professor Tarig Mohamed Nour Ali of the field of sociology and religion at the University of Khartoum was interviewed about this phase of Sudan and what Sudan is going through to achieve democratization.
Q1. What are some of the reasons that the government arrested citizens?
"The government does not want any opposition. I think that is the first reason. The government failed to make a significant impact on economy of Sudan. So they tried to cover that with capturing people who seems to have anything to do with the previous government. But the problem is there are also innocent ordinary citizens who are taken away."
Q2. Have you or any of your family members or acquaintances have such experiences from the current government?
"Yes, the first is my brother. My brother was taken in 2nd July, 2020. He is in prison. The only thing we can do is to protest in front of the Attorney General office requesting his freedom. My brother was a retired colonel and just a businessman when he was captured. We didn't know even who took him. Only after two or three days, we knew that the government or security forces in army took him and put him in the military prison."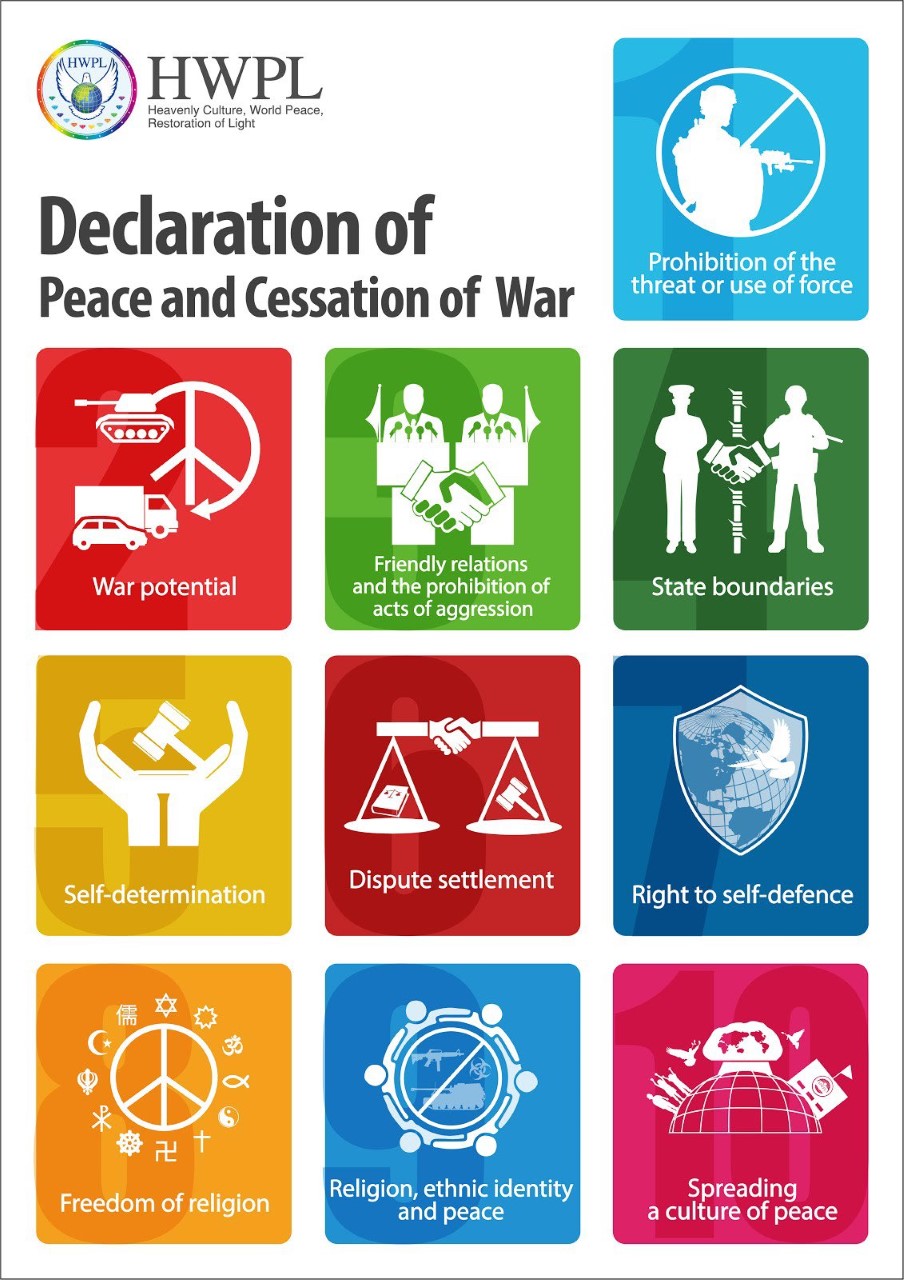 Q3. When did the government start detaining people? Was there any specific trigger?
"There have been a lot of protests against the current government's failure to solve economic problems for its citizens and its wrong moves to deal with the previous dictatorship. In other words, they started capturing people one year after the revolution when people started to take their rights for demonstration."
Q4. I'd like to hear your opinion about the possible right direction for Sudan to achieve peaceful democratization.
"It is the way forward for the government to work together with international organizations to restore human rights and freedom in Sudan. It would be good for international organizations including HWPL, UN, and other human rights organizations to work with Sudan's transitional government and through education and peace to implement peace culture written in the Article 10 of Declaration of Peace and Cessation of War (DPCW). In particular, it is necessary to have programs educating young people to create a culture of peace and coexistence. It would be also good for Sudan to apply the principle that 'states should promote a culture of peace' which is in the Article 10 of the DPCW, so that the citizens and the country can create peace together."
In 2015, the DPCW, consisting of a preamble, 10 articles, and 38 clauses, was drafted by the HWPL International Law Peace Committee, which is comprised of prominent international law experts from 15 different countries. The main objective of the Declaration is to promote common values pursued by the global community today for an era of peace—values such as human rights, justice, and freedom.
Prof. Tarig stated in order for Sudan's democracy to be achieved, the Sudanese government must guarantee basic rights and suffrage of people. And it requires a lot of attention not only from within Sudan but also from the international community. HWPL issued a Statement on Human Rights Crisis in Myanmar. In the statement, the organization mentioned the crisis of human rights arising from the recent military coup and mass protests in Myanmar, calling for the international community to join in efforts to support peaceful approach to resolve the current conflict in the country.