Team Kenya lands in Tokyo for Olympics.
By Samuel Ouma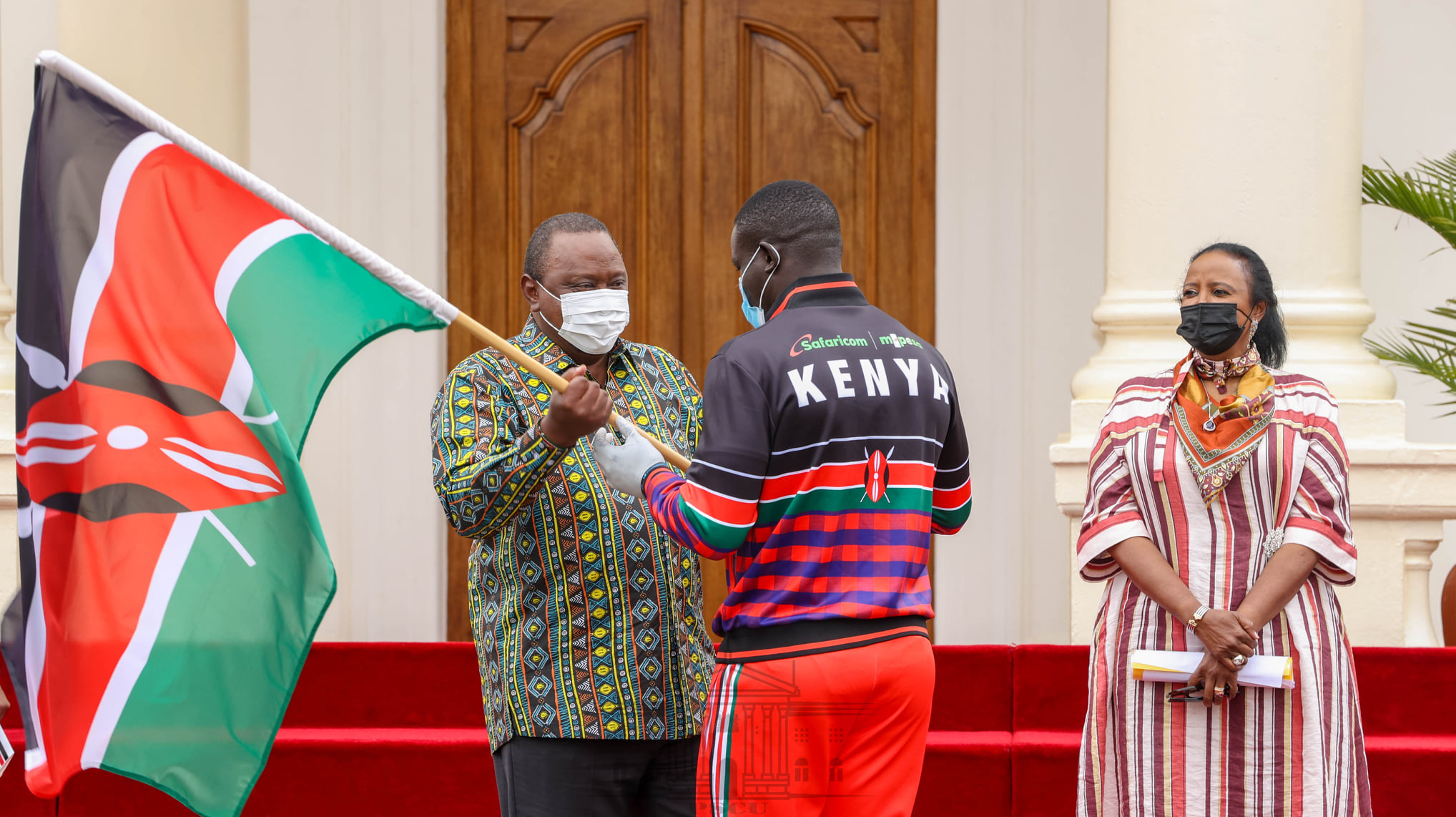 The first batch of Team Kenya has arrived in Tokyo's Narita Airport for the Olympics slated for July 23-August 7.
The team consists of Kenya's women volleyball players, coach Paul Bitok and deputy chief de mission Shoaib Vayani.
They went through Covid-19 tests before they were released to their hotel, where they will spend the night before flying to Fukuoka.
The team will travel by road to Kurume City from Fukuoka, where the pre-Olympics camp is based.
This week, the National Olympic Committee of Kenya (NOCK-K) announced the travel schedule for its team that will compete in the showpiece. NOCK-K said the team would travel in batches.
The Malkia Strikers will be followed by the men's rugby team, with the first group departing on July 9 and the second a day later.
The country's rugby team will depart for the games on July 11-12, followed by sprinters on July 13, and then Taekwondo, Beach Volleyball, Boxing, and Swimming.
Athletes will be the last group to leave for the competition between July 23 and 27 in six phases.
Kenya received a massive boost ahead of the games on Friday after the East African telecommunication giant Safaricom announced a $200,000 sponsorship deal for the team.
The funds will be used for the ceremonial kit used by the Kenyan contingent at the games. Each team member will also be provided with airtime to keep in touch with their families and friends back home.
"As part of our passion for sports, we have always been at the forefront of supporting our athletes every time the Olympics games are held. Whether this is through supporting the Olympic trials, giving incentives to the medal winners or providing support to the National Olympic Committee of Kenya," said Safaricom CEO Peter Ndegwa.
Kenya's Cabinet Secretary for Sports, Heritage, and Culture Ambassador (Dr) Amina Mohamed expressed thanked the telco on behalf of the team.
"I thank Safaricom for their continued support and investment in sports and in our athletes. This is in line with our commitment as a Ministry to partner with the private sector to uplift the quality and standards of the sports industry in the country," she said.