Rwanda denies allegations it uses Pegasus to spy on critics
By Jean d'Amour Mbonyinshuti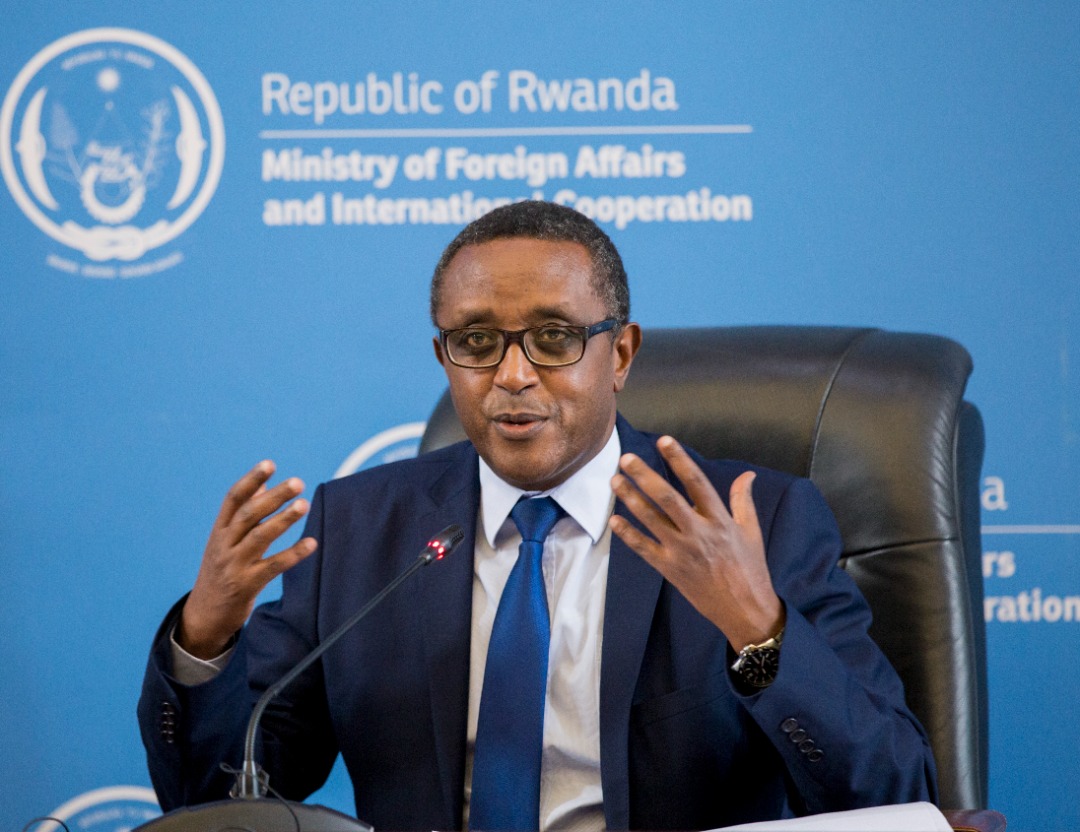 The Rwanda Foreign Affairs Minister Dr. Vincent Biruta has denied allegations that Rwanda uses the Israel-made software to spy on targets describing them as ways to undermine the judicial system with the intention to influence the courts' decision.
Addressing the press conference on Thursday, Minister Biruta who is also the government Spokesperson described the allegations also as "Politically motivated".
Rwanda has been listed among the list of countries that use Pegasus to spy on people who are seen as critics of the government including exiled Rwandans, journalists, lawyers as well as politicians.
According to the recently released list of people being spied on through Pegasus, Carine Kanimba, the daughter of the terror suspect Paul Rusesabagina was one of them.
Rusesabagina is accused of nine counts, including forming an illegal armed group, financing terror activities, murder as an act of terror, kidnap as an act of terror, arson as an act of terror, among others
"I would like to literate that Rwanda does not use this software system, we don't possess those technical capabilities in any form" he said
"It is also important to note the dubious methodology used in coming up with these accusations: only 0.1 percent of the phone numbers on their list have been forensically examined, and only half of those had traces of Pegasus," he added.
He stressed that no one knows where the list comes from and what being enlisted there means.
Biruta said that the accusations were one of the ways in the ongoing campaign to cause tensions between Rwanda and other countries while sowing disinformation about Rwanda domestically and internationally.
The Pegasus campaign, Biruta noted, is the pressure and tentative' meddling with court proceedings from those who tend to teach Rwanda about equitable justice as well as courts' independence.
"Those who accuse you of not respecting the right to a fair trial are the ones dictating you on how the court should read its verdict. This is simply racism and condescendence," he said.