Rwanda and Burundi long for sisterhood again.
By Maniraguha Ferdinand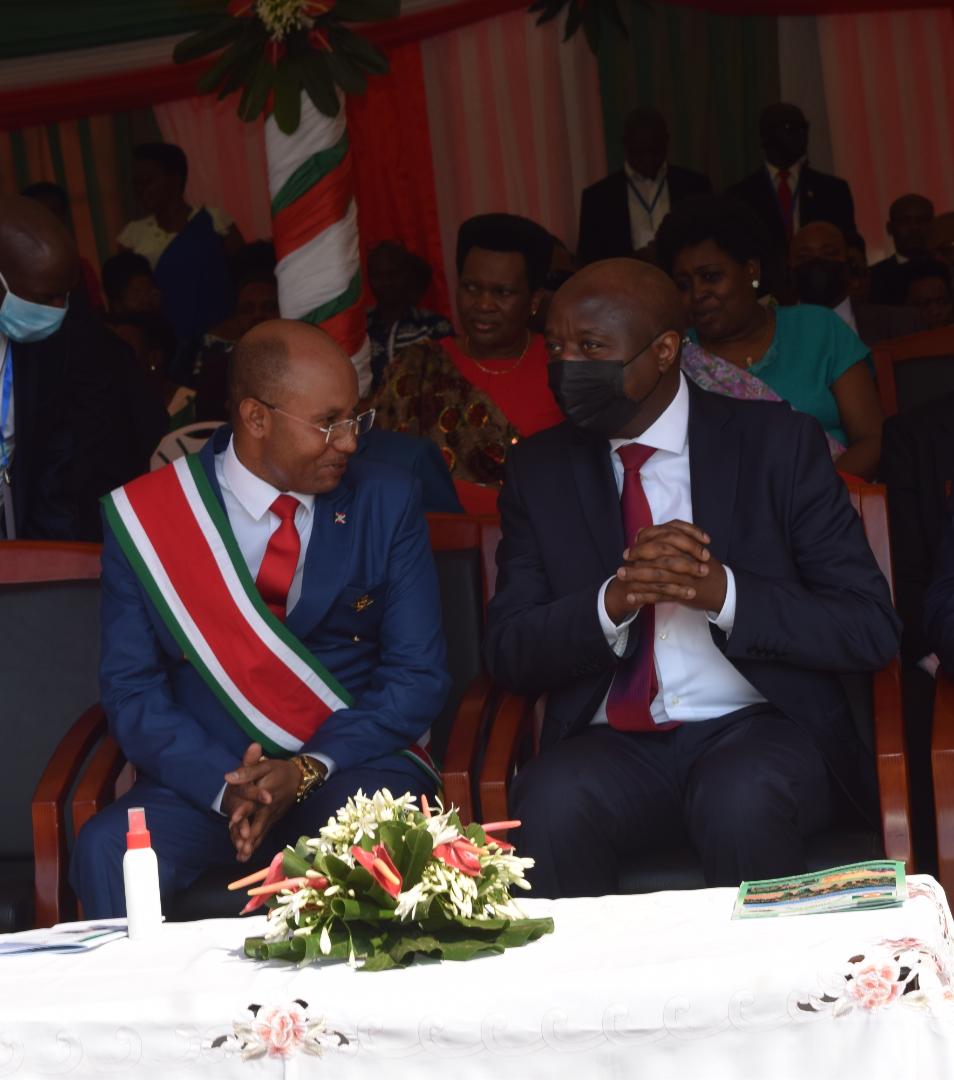 Anne Mutoni, a fruit seller at Nyabugogo market in the capital Kigali hopes that in near future, she will be able to go back in Bujumbura to buy more mangoes, citrus and other fruits which are found there in abundance.
Her hopes where revived last week on 1 July 2021 when Rwanda's Prime Minister Dr Edouard Ngirente appeared in Bujumbura during the country's 59 independence celebrations.
It is a gesture that many has been missing since 2015 after a coup that failed to topple the late president Pierre Nkurunziza, and led some coup plotters to look for a refuge in neighboring Rwanda.
Since then, Burundi has been accusing Rwanda of harbouring and supporting enemies, while Rwanda accused Bujumbura of being a safe haven for forces that wanted to destabilize Kigali.
Burundian President Evariste Ndayishimiye hailed Dr Ngirente's visit and he promised that "a new chapter is going to be written'.
For Ndayishimiye, Rwanda's presence at independence ceremonies came as a 'miracle for Burundians' after years of tit for tat.
"We belive that from now on, Rwanda and Burundi are going to write a new chapter. The book that we have been writing, it's time we read it loud together, we close it then we move on another chapter. We believe the old things are over, new ones are coming", Ndayishimiye said amid cheering crowd.
Ndayishimiye's message was welcomed in Rwanda by many who seemed to be tired of wrangles between two sister countries who once lived as one country.
In a letter President Paul Kagame of Rwanda sent to Ndayishimiye prior to independence celebrations, he excused for not attending himself but promised that one day they will meet both them in person.
"I look forward to another occasion to meet you as we continue to work closely on strengthening the brotherly relations between our countries", Kagame wrote in a letter.
Both countries have been depending on each other in matters such as border trade. Rwandans were mainly importing fruits from Burundi such as mangoes and oranges, dried silver fish and palm oil. Its main exports to Burundi were mainly manufactured products, unprocessed maize flour, wheat flour, cassava flour, potatoes and milk among others.
Although both countries are working to put thing right on track, some clouds are still there. Rwanda hosts some of people who are accused to plot a failed coup in 2015 and Burundi has continued to insist that they are wanted to stand trial of what they did.
Rwanda has publicly denied handing over such people to Burundi, citing that it will be against international refugees rights to deport them where they came from on political grounds.
In May this year, assailants group known as FLN attacked Rwanda's western district of Rusizi. Rwandan army issued a statement later saying that 'enemies was fought back' and that they "retreated back to Burundi in Burundi and returned to Kibira Forest where they have bases."