Professor Nkandu Luo On Way To Becoming Zambia's First Woman President?
By Peter Kayula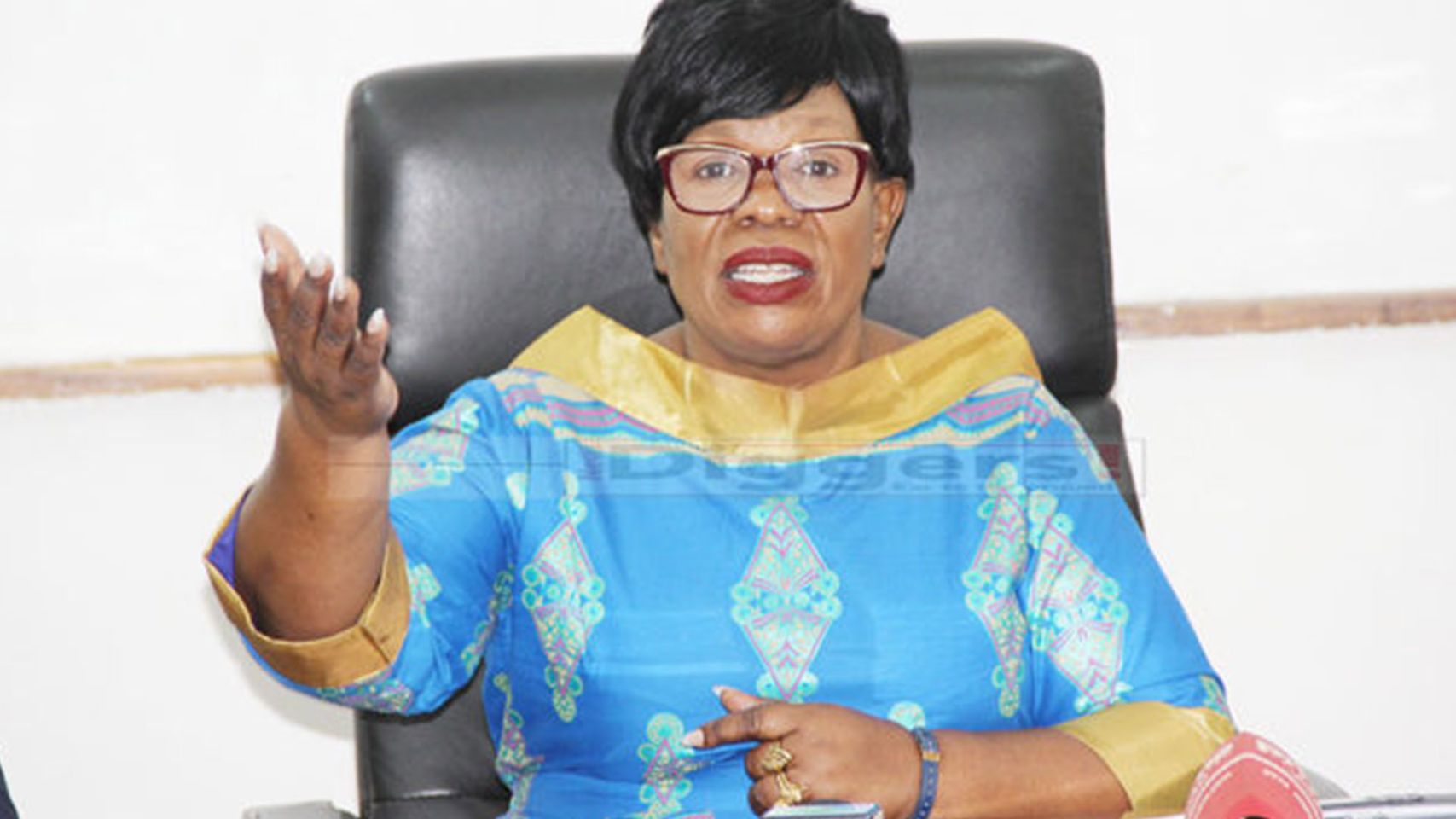 Zambia's Patriotic Front (PF) Party owes a measure of its inspiration to the presence a female microbiology professor as a potent force in the Southern African country's politics. It is important therefore to explore her political life, works and the historical strain of an influential voice in President Edgar Chagwa Lungu's presidential campaign and subsequently his running mate.
The former lawyer who leads the race, President Lungu early last month officially announced the appointment of Professor Nkandu Luo as his running mate in the 2021 crucial presidential elections just weeks away, opening up an unexpected debate about the professor's possible future role as the second woman vice-president of Zambia.
A trusted democrat with a proven record of being fiscally modest and (she) believes in freedom to prosper, she turned out to be the most experienced Cabinet minister, President Lungu has ever had, diminishing reported contenders to the vice-presidency such as opposition party leader, Edith Nawakwi, former Lands Minister, Jean Kapata and former First Lady and wife of the late Zambian president Michael Chilufya Sata.
Nkandu Luo, is arguably among the few ministers in President Lungu's administration who has never been summoned by the country's Anti-Corruption Commission (ACC).
While her reputation has at one time faced heady days over her decision to withdraw meal allowances for the students at the two Government Universities, the University of Zambia and the Copperbelt University (which is believed to have been a Cabinet decision), she is still well liked by many Zambians and nearly universally known.
Her backing for President Lungu could help insulate him against any unexpected governance deficiencies allegations. At the least, she could add more crowd-drawing power to a Lungu campaign, having occupied various ministerial positions such as in the former president and late Fredrick Chiluba's administration, the late President Levy Patrick Mwanawasa administration, former President Rupiah Banda administration and late President Michael Sata and President Lungu administrations.
Professor Nkandu Luo did not immediately respond to requests for an interview. She has previously been difficult to engage in any form of Press interview suggestion she is too involved in the campaign activities.
Born in Chinsali in 1951 Professor Nkandu Luo attended Roma Girls Secondary School and the Dominican Convent. She later attended the Moscow State University in Russia graduating with a Master of Science in Microbiology and later on obtained another Master of Science degree and a PhD in Immunology from Brunei University.
She was elected to Parliament representing the Movement for Multi-party Democracy (MMD) in the Mandevu Constituency in 1996. She served as Deputy Minister of Health from 1997 to 1999 and Health Minister in 1999 but lost her seat in the 2001 elections.
Professor Luo was elected as the Patriotic Front the representative for Munali Constituency in 2011. She was appointed as Minister of Local Government and Housing by then President Michael Sata, serving from 2011 to 2014, and then became Minister of Chiefs and Traditional Affairs from 2014 to 2015.
She was sworn in as Minister of Gender by President Edgar Lungu in February 2015. In March 2016, Luo was adopted as President of the Women Parliamentary caucus at the 134th Inter-Parliamentary Union Conference in Lusaka. In September 2016, she became Zambia's Higher Education Minister and later Minister of Fisheries and Livestock, the position she held until President Lungu dissolved Parliament early this year.
It is believed that Professor Nkandu Luo 's personality has been an active factor in the shaping of the Patriotic Front Party's political character. Highly intelligent, proud and acutely sensitive about her status and rank, she responds mildly to most expressed criticism about her and accompanying these traits are considerable reserves of personal charm, including an infallible memory for people with aspirations for higher education in life, that has won her a devoted following.
In February 2018, a society of local researchers, the Zambia Association of Junior Researchers (ZAJR) made her the woman of the year, praising her as an eloquent lieutenant for the country's scholars and researchers.
This followed her favourable response when the association sought her services as a matron of the researchers' body. Despite her busy schedule, Professor Nkandu Luo responded in a letter dated February 5, 2018:
"I am pleased to inform you that I have accepted to be your Matron to help you realize the vision of your society with the will to help Zambia combat poverty through the promotion of innovative research projects of entrepreneurial nature.''
The researchers group is composed of university academicians with a novel task to support and encourage the development of high quality research in every field of study that has a bias towards the eradication of poverty in Zambia in particular and Africa in general.
Accompanying Nkandu Luo's faith in the progressive character of the country's educational sector has arguably been well demonstrated in her display of mass sentiments about research.
If one was to ask her how it felt to be a country-trotting minister in a country where the clamor for accountability and honesty in public offices are high … I am sure she would just frown and frown about it.
However, this is probably the time to put up a strong case for a woman likely to go down in history as the person who has rattled, busy as she is, all corners more than any other figure in Zambia, exposing the growing issues and the contributing a political revolutionary that fights for an equal society for all, and who is slowly rising from a former minister to a potential president of Zambia and arguably an international global leader.
To some, it is perhaps surprising that Professor Nkandu Luo, has spent several years in her role of thinking and building a feminism that struggles against inequality poverty, poor governance and ignorance, among other vices of the society.
Chris Hayes, newly appointed director of the All Africa Alliance, a governance non-governmental Organization (NGO) in East Africa, has described her as ''Africa's most upcoming revolutionary who is going to inspire hope for better service delivery in millions of citizens in the country.
With the crucial Zambia elections just a few weeks away – the 18th time elections since independence in 1964 – the stakes for the ruling Patriotic Front Party are higher than ever.
For now, or later, Professor Nkandu Luo has to get ready to pay much attention to a number of biographies expected to be published soon of her as one of Africa 's topmost ''extraordinary women'' and as always is the case, she may still have to go up to disapprove some of the opinion to be written about her.
**Culled from July Issue of PAV Magazine