Namibia: President Geingob commends CPLP member states for deepening relations .
Andreas Thomas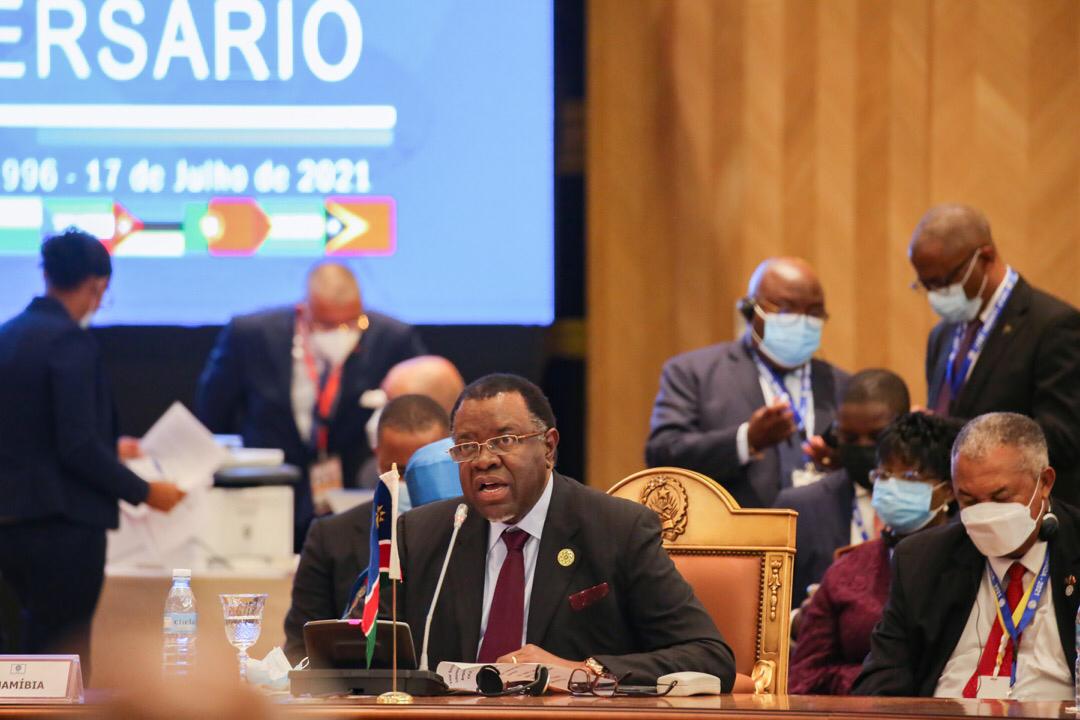 Windhoek– President Hage Geingob has on commended the Portuguese speaking countries in their effort to open up borders to foster economic cooperation.
The Namibian head of state noted that challenges brought about by the COVID-19 pandemic have not stopped the Member States of the Community of Portuguese Language Countries (CPLP) from pursuing their ambitions.
He observed in a statement he delivered on behalf of observer countries at the 13th Conference of Heads of State and Government of the CPLP held in Luanda, Angola on Saturday.
He said the draft Agreement on Mobility Among CPLP member states that was signed during the one-day summit "is an important step in making sure that our borders remain open to strengthen and promote business and economic relations in times of the pandemic."
He added that "As observers state, we join hands with CPLP members to strengthen our local, regional and global governance architecture. The values of international cooperation and multilateralism that underpin the CPLP, are fundamental for the promotion and strengthening of peace and security and socio-economic development. The equality of all states cannot be overemphasised, as stipulated in the Charter of the United Nations. Let us, therefore, continue to treasure the unity of our nations, a unity forged in blood and defined by kinship."
During the summit, Angola assumed the biennial chairmanship of the CPLP, taking over from Cape Verde.
With headquarters in Lisbon, CPLP is a multi-regional organisation created in 1996, comprising Angola, Brazil, Cape Verde, Equatorial Guinea, Guinea Bissau, Mozambique, Portugal, Sao Tome and Principe and East Timor.
Namibia is among 19 observer countries to the CPLP together with Uruguay, Senegal, Georgia, Japan, Turkey, Czech Republic, Slovak Republic, Hungary, Mauritius, Argentina, Chile, Italy, Andorra, France, Luxembourg, Serbia, the United Kingdom.