Kenyan Chief Justice Martha Koome to hold discussion with judges from India, UK, and South Africa.
By Samuel Ouma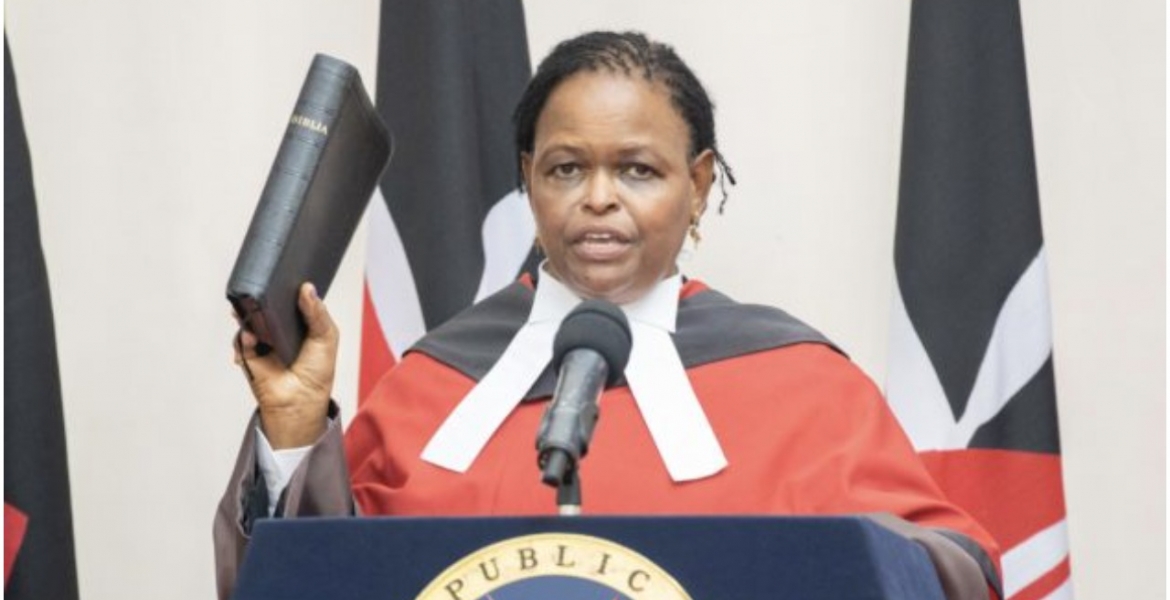 Kenya's Chief Justice Martha Koome will on Wednesday hold a roundtable meeting with both former and sitting Supreme Court judges from India, UK, and South Africa to discuss the independence and integrity of the Judiciary.
Justice Sujata Manohar has convened the virtual meeting, a former Supreme Court of India Judge, hosted by the Justice K. T. Desai Memorial Committee with the Bombay Bar Association.
Justice Koome will be joined by Kenya's Supreme Court Judge Isaac Lenaola and Lady Justice Mary Arden of the Supreme Court of the United Kingdom.
Justice B.N. Srikrishna, a former Judge of the Supreme Court of India, and Justice Albie Sachs, a former judge of the Constitutional Court of South Africa, will also be in attendance.
Others are Sharad Rao, Chairman of the Judges and Magistrate Vetting Board in Kenya; Jan van Zyl Smit, from the Bingham Centre for the Rule of Law in London and Arvind Datar, senior advocate in India.
The meeting comes in the backdrop of the frosty relationship between the Judiciary, the executive and the legislature.
On July 7. Justice Koome wrote to Speakers Justin Muturi (National Assembly) and Kenneth Lusaka (Senate) protesting against "frequent, multiple, overlapping and duplicating" summonses from Parliament's committees.
She claimed the summons threaten the functions of the Judiciary and Judicial Service Commission (JSC)-Judges and Magistrates employer.
She incited summons, including the one on May 10, 2021, by the Senate standing committee on Justice, Legal Affairs, and Human Rights. The committee had summoned the Chief Registrar Anne Amadi to discuss the state of the Judiciary and Administration of Justice annual reports for the financial year 2018/2019 and 2019/2020.
She reminded the two Houses that the JSC is independent and not subject to direction or control by any person or authority.
Koome noted that the oversight role of the National Assembly has bounds.
"I am keen to explore constructive engagement with both Houses of Parliament, particularly on the accountability of the Judiciary, all within the permissible bounds of our respective constitutional mandates," read part of the letter.
President Uhuru Kenyatta was also in the limelight in the past few weeks for failing to appoint six out forty judges recommended by the JSC.
The executive is also facing allegations of disobeying court orders.