Environmental Concerns Must Be Part of Africa's Development Agenda- Landry Ninteretse, Africa Managing Director 350.0rg
By Ajong Mbapndah L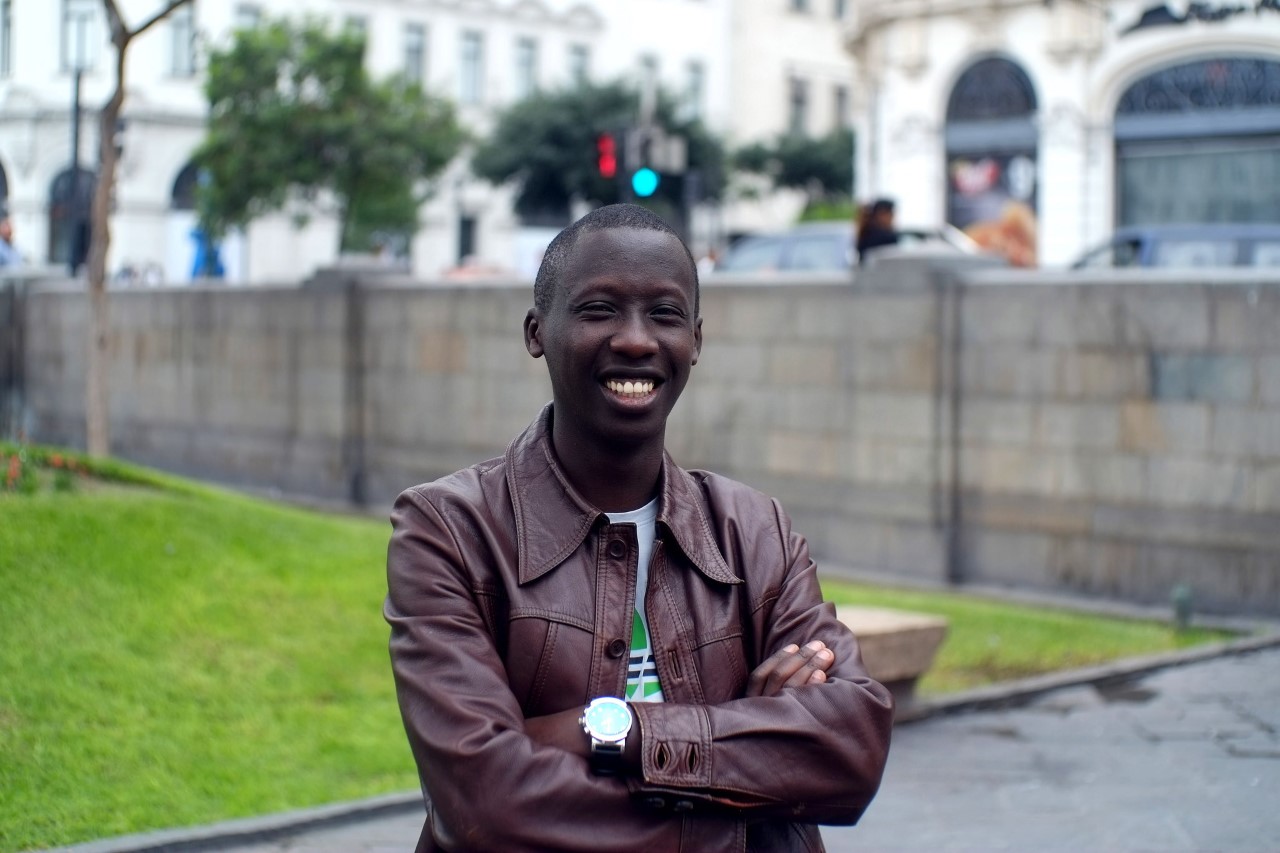 The development agenda of Africa should not take place at the expense of environmental concerns, but rather in a way that is truly sustainable, inclusive and puts the interest of ordinary people at the centre, and not those of the multinationals and political elites, says Landry Ninteretse, Africa Managing Director 350.0rg.
Speaking in an interview with PAV Ninteretse says rich countries that have contributed disproportionately to global warming have the responsibility to remedy the situation by not only phasing out all their fossil fuels projects and reducing their emissions, but also to offer technical and financial support to African nations in their efforts to implement effective adaptation and mitigation strategies that allow real sustainable development.
From the recent documentary on the Virunga National Park in the D.R. Congo, to the East African Crude Oil Pipeline (EACOP) and the Mozambique Liquified Natural Gas , and more, Landry Ninteretse discusses major environmental concerns and challenges facing Africa and opines that it is critical to have sustained pressure from the civil society and campaign organizations for meaningful reforms to take place.
For those who may not be familiar with 350.org, could we start with an introduction and the scope of your operations in Africa?
Landry Ninteretse: 350 Africa.org, part of the global organisation 350.org has been supporting campaigns against fossil fuels on the continent since 2011 and advocating for an inclusive transition to renewable energy & social justice for all. We support in various ways local struggles to confront climate injustices and amplify a narrative on the necessity for climate-smart development that is rooted in justice and equity across Africa.
We use various and tailored tactics to achieve the goals and plans – from regional and global mobilisations to campaigning, from movement building and support to media amplification to ensure the voices and demands of the grassroots communities are raised and heard.
We run and support various campaigns and projects in South Africa, Kenya, Uganda, DRC, Senegal, Ivory Coast, Nigeria and Ghana aimed at fighting climate injustices and building low carbon societies and economies.
What prompted you to join 350.org and how relevant are its activities to present day Africa?
Landry Ninteretse : I joined 350.org after a training on climate leadership activism back in September 2009. At that time, I was an environmental activist advocating for sustainable use of natural resources and an accelerated uptake of renewable energy to combat deforestation and energy poverty. At that training, the 40 volunteers from Eastern and Southern Africa were tasked to start popular climate movements back home in the lead up to COP 15 in Copenhagen to demand a fair and ambitious treaty aligned with science and urgency to bring back the levels of carbon dioxide from 390 to 350 ppm.
I saw in 350.org an opportunity for engagement and action offered to people of different backgrounds and experiences to build powerful networks and coalitions for climate justice, be it at the national, regional and global levels.
Our campaigns and projects are so relevant in the current context where Africa is called to address the climate crisis and related disasters while developing low carbon pathways tailored to its unique challenges in terms of economic, energy and social needs of its growing population.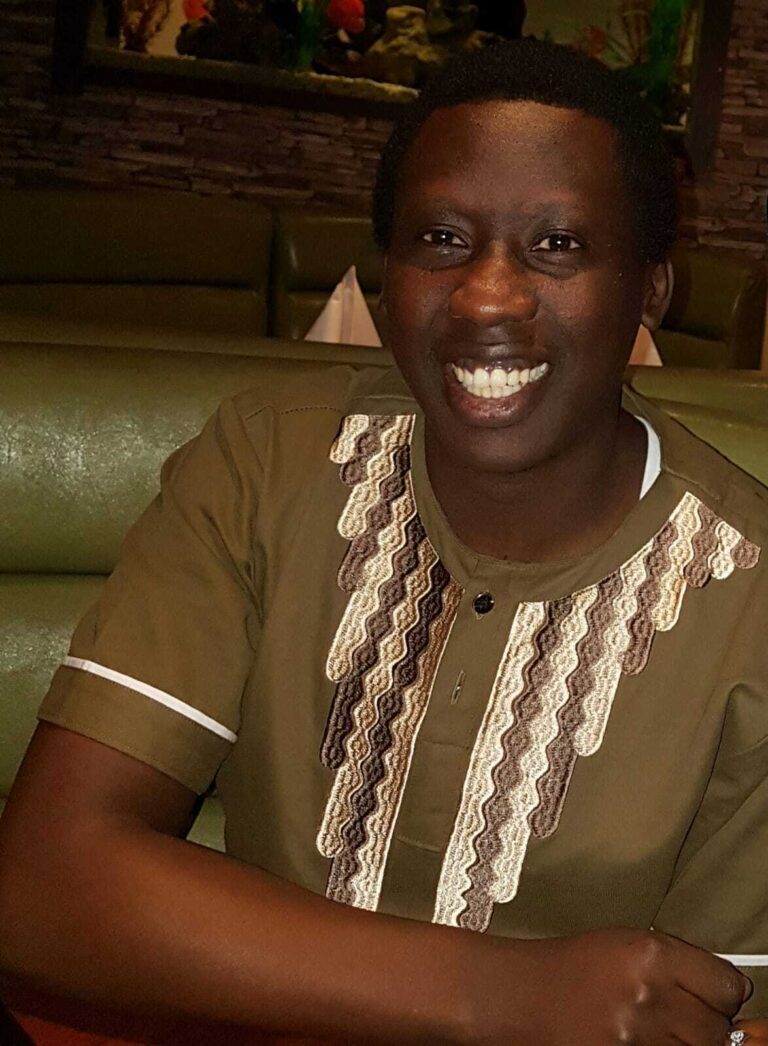 Talking about fossil fuels, may we understand the issues you have and when organisations like yours and others talk of renewable energy, can shed some light on what you are talking about and why this could be ideal for Africa?
Landry Ninteretse : Several scientific and institutional reports, including the latest from the FF treaty have shown that existing coal, oil and gas production puts the world on course to overshoot Paris climate targets. At the same time, the world already has more than enough renewable energy potential to comfortably make the transition away from fossil fuels while also expanding energy access for all.
Renewable energy such as solar, wind, and small hydro produce less, if not zero emissions, and can be implemented without needing connections to the national grid in rural areas where communities badly need the energy.
The shift to renewable energy as an alternative cleaner source of energy is possible for Africa if all countries set it as a priority and come up with rapid and ambitious and clear action plans to make it a reality.
Renewable energy sources of energy abundant on the continent have the potential to unlock great potential in African citizens and their ability to work, deepen livelihood and advance well-being, as well as supporting a home-grown development agenda set on African terms without counting only on polluting fossil fuels whose future is highly uncertain.
How do organizations like you expect Africa to balance its development priorities with the kind of environmental concerns that you have raised?
Landry Ninteretse : As stated above and proved by several scientific reports, Africa – the most vulnerable continent to climate impacts – can achieve real and sustainable development through a sustained uptake of renewables and a just and fair low carbon pathway that gradually phases out fossil fuels. This means prioritizing sources of energy that are clean and ­innovative and community owned and not necessarily large and centrally controlled energy infrastructures. The development agenda should not take place at the expense of environmental concerns. But rather in a way that is truly sustainable, inclusive and puts the interest of ordinary people at the centre, and not those of the multinationals and political elites.
What is your response to critics who say it is unfair to deprive Africa of prospects of using it for its development when the developed world has used that for its own development?
Landry Ninteretse : That's correct – though climate change is a global challenge that requires global solutions, not all countries have been having the same responsibility for it. Some countries, especially Western ones, have contributed largely to increased emissions since the 18th century while African's emissions altogether are less than 5%.
It's unfair and illogic to request equal efforts from all countries, though everyone has a role to play.
Rich countries that have contributed disproportionately to global warming have a responsibility to remedy the situation by not only phasing out all their fossil fuels projects and drastically reducing their emissions, but also to support technically and financially African nations in their efforts to implement effective adaptation and mitigation strategies that allow real sustainable development.
At the same time, African governments must ensure that their development policies are well aligned with people's needs, create sustainable opportunities and livelihoods and support a home-grown development agenda based on actual realities and needs.
Let's use a few concrete examples to understand your concerns beginning with the Virunga National Park, what concerns does 350.org have with that?
Landry Ninteretse: Oil exploration activities within and around Virunga NP threaten the immense and rich diversity of ecosystems, incomparable fauna and flora of the Park on which local communities depend on for their survival.
Oil exploration and extraction pose unacceptable risks to people's livelihoods, local communities and sensitive ecosystems of Africa's oldest and most biodiverse park, significantly affecting activities such tourism, farming and fishing.
We understand there is a documentary out to sheds light on the challenges posed by the entry of oil companies into the park after being granted oil concessions by the DRC government, what impact do you think the film could have in making the DRC government and companies have a rethink?
Landry Ninteretse : This documentary is part of our efforts to ensure that grassroots and fossil fuels affected communities' voices and concerns are raised and heard.
We hope that it will raise awareness of the current threats posed to the Virunga and show the human and ecological violations caused by exploration activities.
This is a new call to the DRC Government and oil companies involved to undertake comprehensive human rights and environmental due diligence and put an end to the licencing process in the Virunga Park. We also call on the government to prevent any foreseeable harm and pursue appropriate remedy for abuses already committed while ensuring that communities rights are fully respected.
You have also been critical of other projects like the East African Crude Oil Pipeline (EACOP) and the Mozambique Liquified Natural Gas (LNG) which are touted as game changing in terms of development, can you restate your case against these projects?
Landry Ninteretse : The EACOP project is socially catastrophic, economically unviable & ecologically disastrous. A few examples:
-Around 13,000 families are affected by land access and use restrictions by Total and its partners.
-Such restrictions on rural and farmers communities have dire effects on their livelihoods, and consequently, on their right to food, education and health.
-The pipeline poses significant risks to critical water sources, wetlands and several rivers in both countries.
-Approximately 460 km of the pipeline will be within the freshwater basin of Lake Victoria, Africa's largest lake, which directly supports the livelihoods of more than 40 million people in the region.
-The nearly 1,445 kilometer pipeline would run through numerous important habitats and nature reserves – home to a number of iconic and endangered animals, such as lions, elands, lesser kudu, buffalo, impalas, hippos, giraffes, roan antelopes, sitatungas, sables, zebras, aardvarks, and the red colobus monkey.
-Contrary to what has been announced, EACOP is expected to create only 200 or 300 permanent jobs. How many of these jobs are going to benefit locals?
-Huge debt risks for Uganda and Tanzania
In Mozambique, the country is among the 10 poorest countries in the world. Half of the population lives under the poverty line and the country is currently facing a new wave of violence especially in the areas where gas discoveries were made a few years ago.
Despite promises of jobs and prosperity brought in by the discovery of gas- if the current gas project were to go ahead, only a few hundred Mozambicans will get small or junior jobs.
For countries like Mozambique (and to a certain degree Uganda and Tanzania) to harness Africa's abundant gas /oil resources, deep structural reforms that address the issues of accountability, transparency, public participation and redistribution of resources MUST take place. This won't happen overnight, unless there's a critical pressure from affected countries, civil society and campaigning organizations proactively pushing for such reforms to take place.
It takes two to tango and most of the companies exploiting fossil fuels are foreign based, what is it 350.org doing to send the message to them as opposed to putting the blame on African countries?
Landry Ninteretse : To be clear – 350.org isn't blaming African countries but rather targeting all decision makers whether they are public or private institutions, banks, corporations and governments to take the necessary steps and courageous measures in shifting their economies away from a dependence on fossil fuels and focus on building resilient and decentralized energy systems based on renewable sources.
We want every decision maker to take its responsibility and ensure that people's needs and priorities are at the heart of their decisions and actions.
May we know some of the key partners that 350.org works with in pushing for reforms in Africa?
Landry Ninteretse : We work with hundreds of multiple and diverse partners that will be hard to exhaustively list here. They include affected communities, local/national energy rights and environment and climate justice CSOs and NGOs, global INGOs and progressive movements across the continent.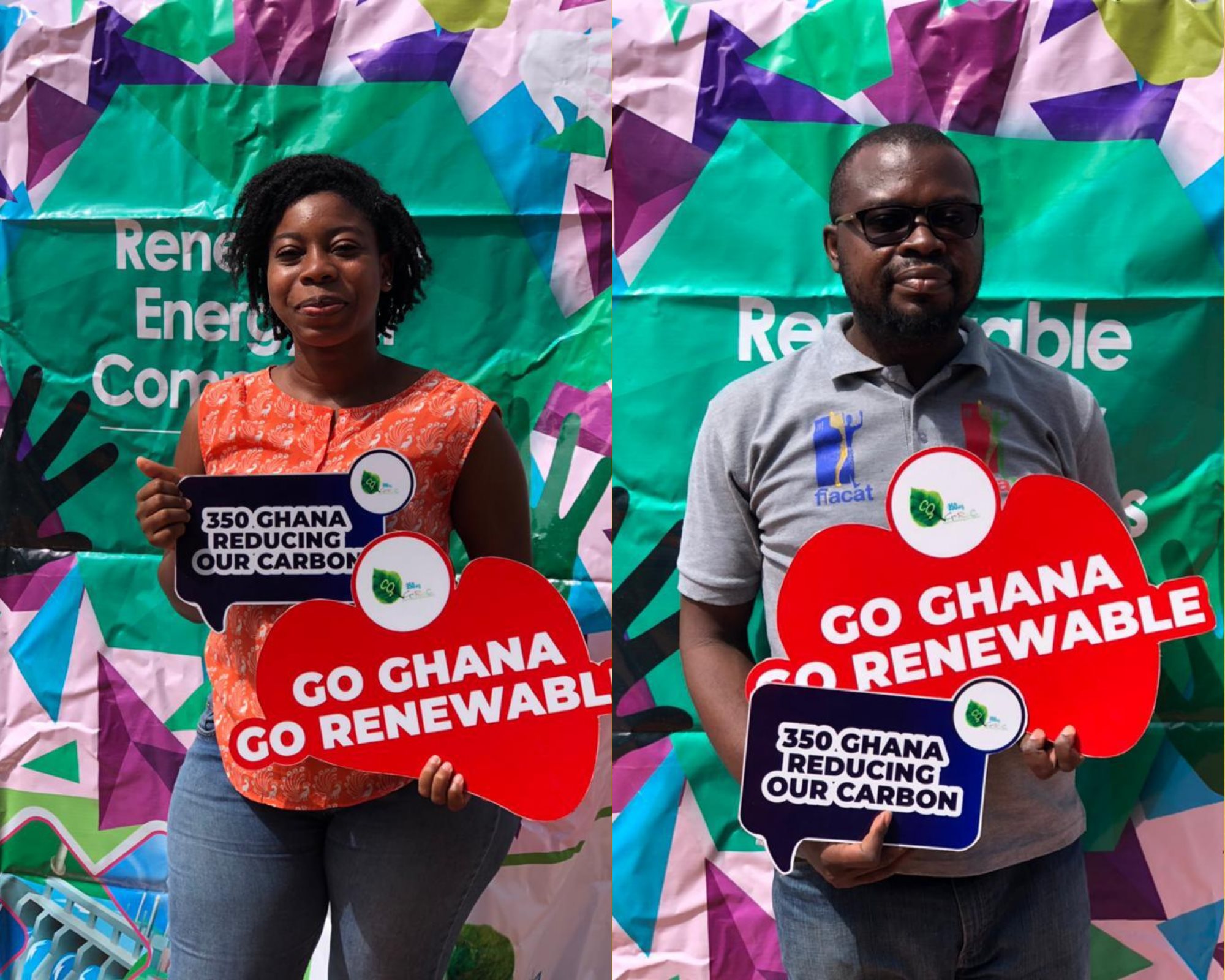 From the hyper activism of 350.Org, what kind of changes are you seeing in Africa, and may we know some countries that are meeting expectations you have?
Landry Ninteretse: In South Africa, 350Africa.org is building and coordinating the work of the Climate Justice Coalition bringing together civil society groups, grassroots, trade union, and community-based organisations advocating for a rapid and just transition to a more socially owned, renewable energy powered economy, providing clean, safe, and affordable energy for all, with no worker and community left behind in the transition.
In Ghana, between 2013 and 2016 civil society groups and local communities challenged the governmental project to build a 700 MW coal-fired power plant that was supposed to be built in partnership with Shenzhen Energy group. The proposed project was postponed and then abandoned through a change of government in December 2016. Our partners in Ghana are now working on a Renewable energy campaign in 5 districts of Accra.
In Kenya, following years of campaigning against the proposed coal-powered plant in Lamu that was reportedly to increase the country's emission by 700%, the National Environmental Tribunal halted the plans to construct the infrastructure due to failure in conducting a thorough environmental impact assessment. Our partners from Decoalonize have now embarked on a renewable energy strategy to help the country to achieve a low carbon transition plan.
In Zimbabwe, communities, environmental and rights groups are building resistance against the Sengwa coal power project and engaging the Industrial Commercial Bank of China to commit not to fund that project and are confident that they will win the battle.
What other plans does the Organisation have for the rest of the year and any last word as we wrap up this interview?
Landry Ninteretse : Our plans for the rest of 2021 and beyond include:
-Supporting partners working to stop fossil fuel projects across the continent and beyond
-Building an inclusive, diverse and progressive climate movement by getting people involved in the climate movement, deepening the commitment of people already involved and through coalition building, training, research, networking, and inspiration of people to join the movement.
-Pressuring banks that are still funding fossil fuels infrastructures and get them to commit to a fossil fuel exclusion policy
-Initiate and be part of mobilisations and actions that demand climate justice in Africa and beyond.