Cameroon: The Fomunyoh Foundation Women Empowerment Centre Reopens
–The centre was closed down in 2018 but now operational with three vocational skills like Hairdressing, tailoring and catering
By Boris Esono Nwenfor
The Fomunyoh Foundation Women Empowerment Centre (TFF/WEC) which was suspended for some years due to the spiral of violence in the Anglophone Regions has been reopened with training envisaged in the weeks ahead.
The centre was opened and went operational in 2017 after the General Assembly in Bamenda where the outcome was for the creation of a women empowerment centre in both Bamenda and Kumba.
"The two centres had to run simultaneously and were charged to take care of internally displaced persons," Metuge Evelyne Epole, Director – The Fomunyoh Foundation Women Empowerment Centre, SWR (Kumba) told Pan African Visions during the distribution of some food and non-food items to some internally displaced persons in Kumba on Tuesday, July 20.
"With the crisis, the Centre had to host several displaced persons from the villages and the interiors who had fled violence. The worst part is that when the people came to town they had nothing to do."
She added: "The centre had over fifty young girls and widows upon going operational. They were trained in hairdressing and tailoring. We carried this project right up to 2018 when the crisis went to an apex where we had to close down temporarily."
With the situation in the Region improving, officials at the Centre feel like there are still some displaced persons who could benefit from this project and that is why the Kumba Centre was re-launched.
Some additional skills have been added to the training programme like catering, according to the Director. She said: "We hope that by the time you have gone through the training you can earn a living for yourself because where you were before you must have been earning something," Evelyne Epole added.
"Giving them these vocational training is a lifetime experience which they will always need it. The training will be important not just for themselves but for the family as a whole. We are going to give low-interest loans to a few so they can start their own business; we will help others to have employment connections."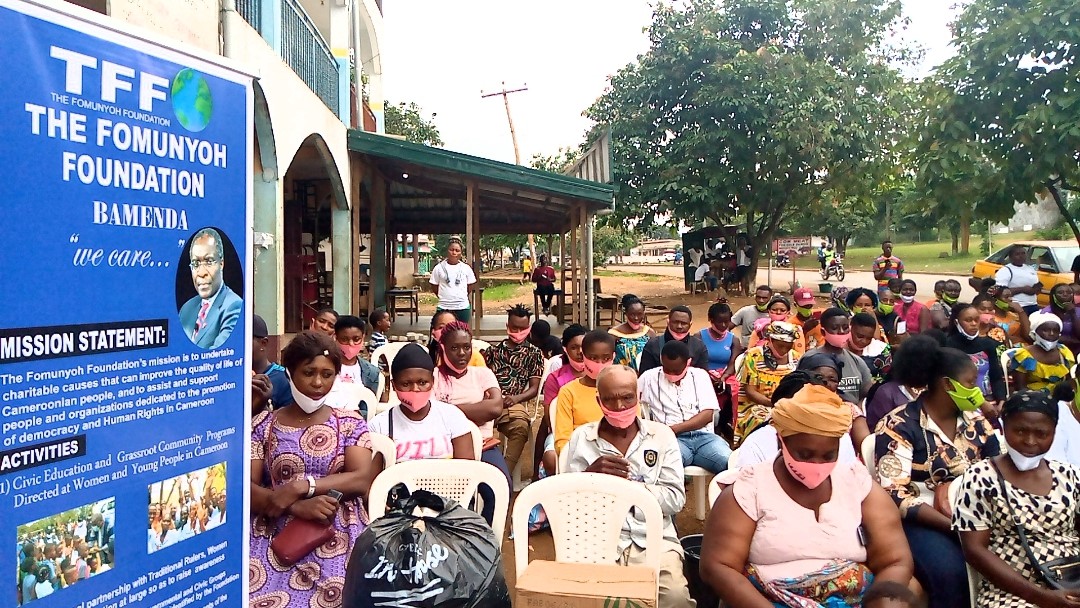 She went further to encouraged the displaced persons to come and get the training at the centre which is very vital for them. She said the training as before is free and all they need to do is to come to the office and show their willingness to learn any of the trades that are on offer.
The Director said: "You people should be the ones to come to the training centre and not for us to look for you. We will give you training so that after a couple of months you can earn your own money. We believe that if women are empowered, society will be a better place."