Cameroon: Mary Atabong "Mami Politique" Khumbah Celebrates 88th Birthday in Grand Style
By Boris Esono Nwenfor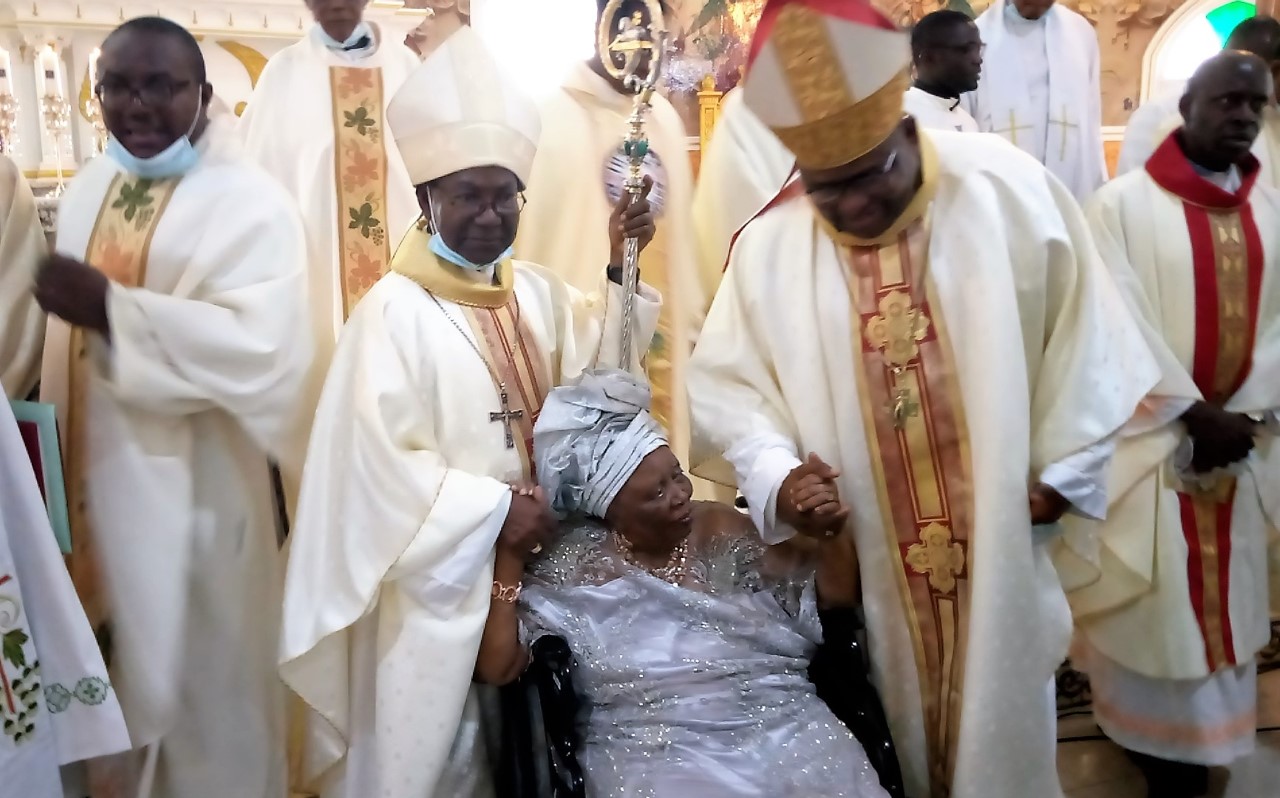 Nicknamed "Mami Politique" for her political engagements and also her fight for the rights of the girl child and the woman especially in her native village, Mary Atabong Khumbah has celebrated her 88th birthday in grand style.
Mami Politique as she is fondly called helped to remove Lebialem from Manyu Division and become an autonomous Division according to reports. She witnessed the birth of CPDM where she served as WCPDM section president in Fontem.
The three-part celebration began with a mass on July 2 at the St Martin Pores Church Bokwango with ArchBishop Fontem Esua and Bishop Michael Bibi officiating. The second part still on June 2 involved a fun night at Mountain Hotel Club while the celebration concludes June 3 with a cultural jamboree.
Her family, friends, relatives and those connected in one way or the other to the family came out at mass to accompany a woman that has created an immense impact on her community and the country of Cameroon as a whole.
Mami Mary Atabong has been ill for some time now and came to the celebration in a wheelchair. Despite being ill, she could be seen smiling and in a joyous mood.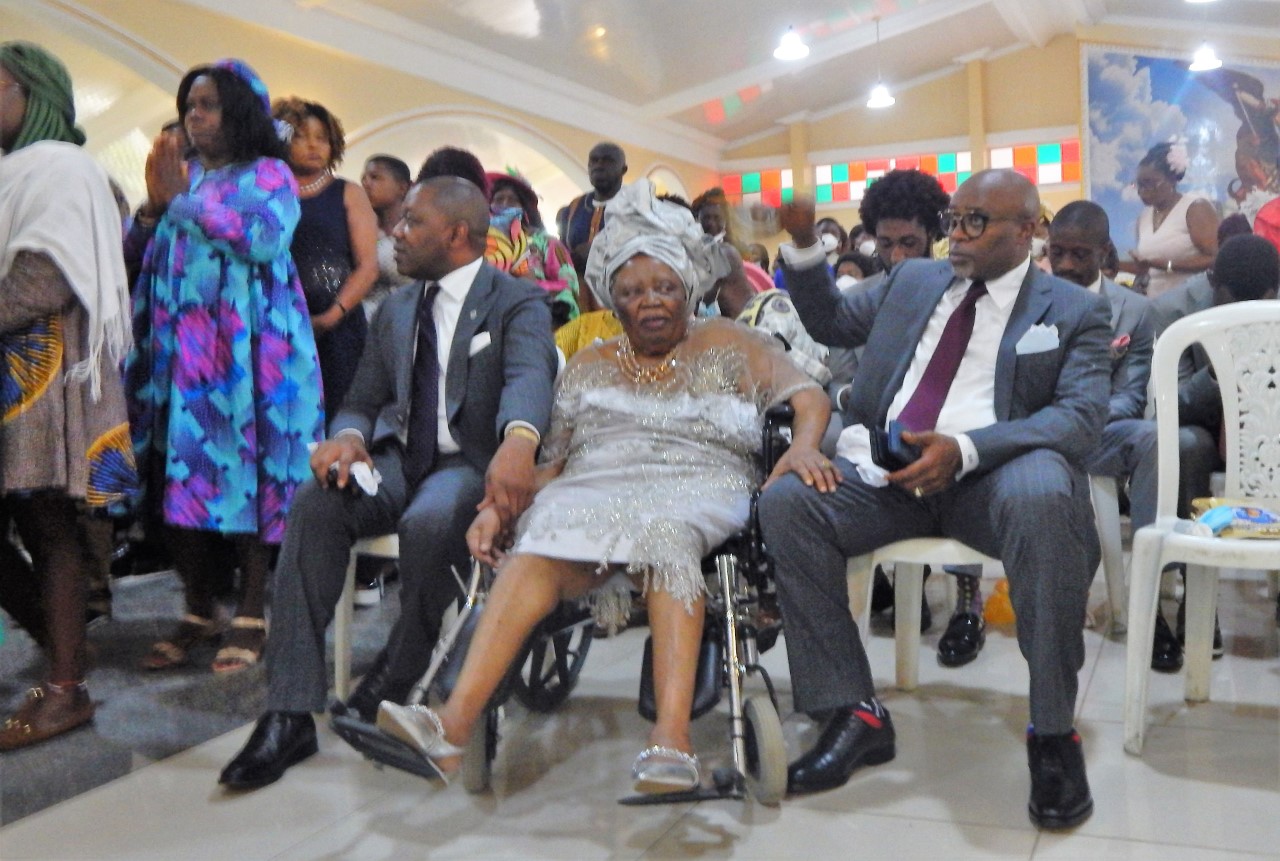 Bishop Michael Bibi, Bishop of Buea called for God's blessings upon her and for her to be strengthened so she could see her 90th birthday and also her century. "We pray that she will not get tired in doing the will of God and thanking him for his goodness," Bishop Michael Bibi said.
Speaking during the Mass, one of her sons, who represented the family, said the family has been touched by the magnitude of people who came out to celebrate her birthday. He also extended words of gratitude to the Church who has been there for her. As their support, the family pledged a contribution of FCFA Five million to support the construction of the co-cathedral in Molyko.
A fighter against "male prejudice"
A few African women; too few of them – can say, "I stood up against male prejudice." Mary Atabong Khumba, popularly known as 'Mami Politik', did just that in the 1950s.
She said 'no' to male chauvinism and took her fellow women from the limitation of housewifery and childbearing. It was a classic struggle for Mami Politik's desire to see fellow women receive education and be able to enjoy better lives as much as possible just like men.
"We went around telling fellow women to unite themselves and work hard and not depend on all on men. We empowered them not to depend all on men because if we depend all on men, we'll not have a way out," Mary Atabong disclosed to Footprint Magazine. "But anyway, we did it the normal way –by accepting our situation as housewives to bear and raise children, work in our farms to feed children and our families."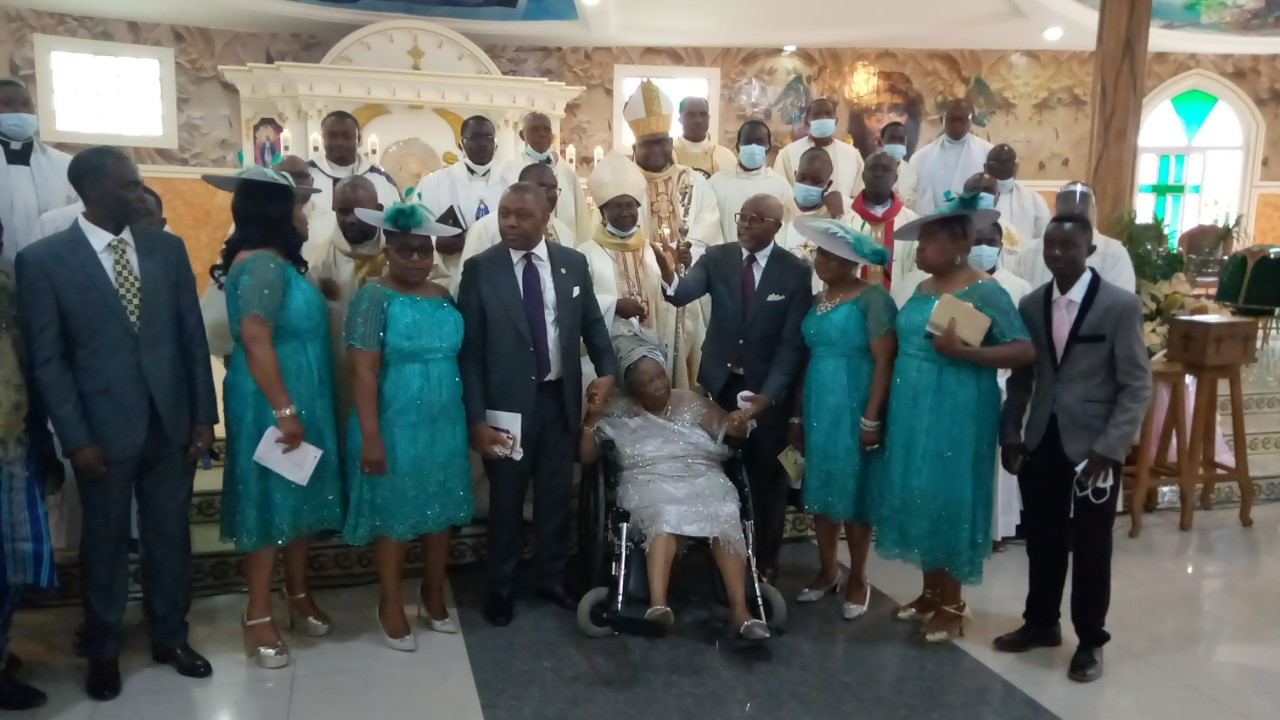 Who is Mary Atabong?
Mary Atabong was born on July 2, 1933, at Mankem in the present-day Lebialem Division. Her school days began at the Roman Catholic School Mbengwi. From 1944 to 1950, she completed her standard six at the Saint Theresa School in Fiango, Kumba; the lone girl among boys.
She said she would have like to have continued her education, which would have meant her living in the regional centre of Mamfe or elsewhere in Cameroon, as there were no secondary schools within Lebang but never managed to do so as her father would not allow this.
For any girl-child born and growing in Lebialem in those days, school-going was a taboo; getting married off at a young age and making babies was ideal in many households.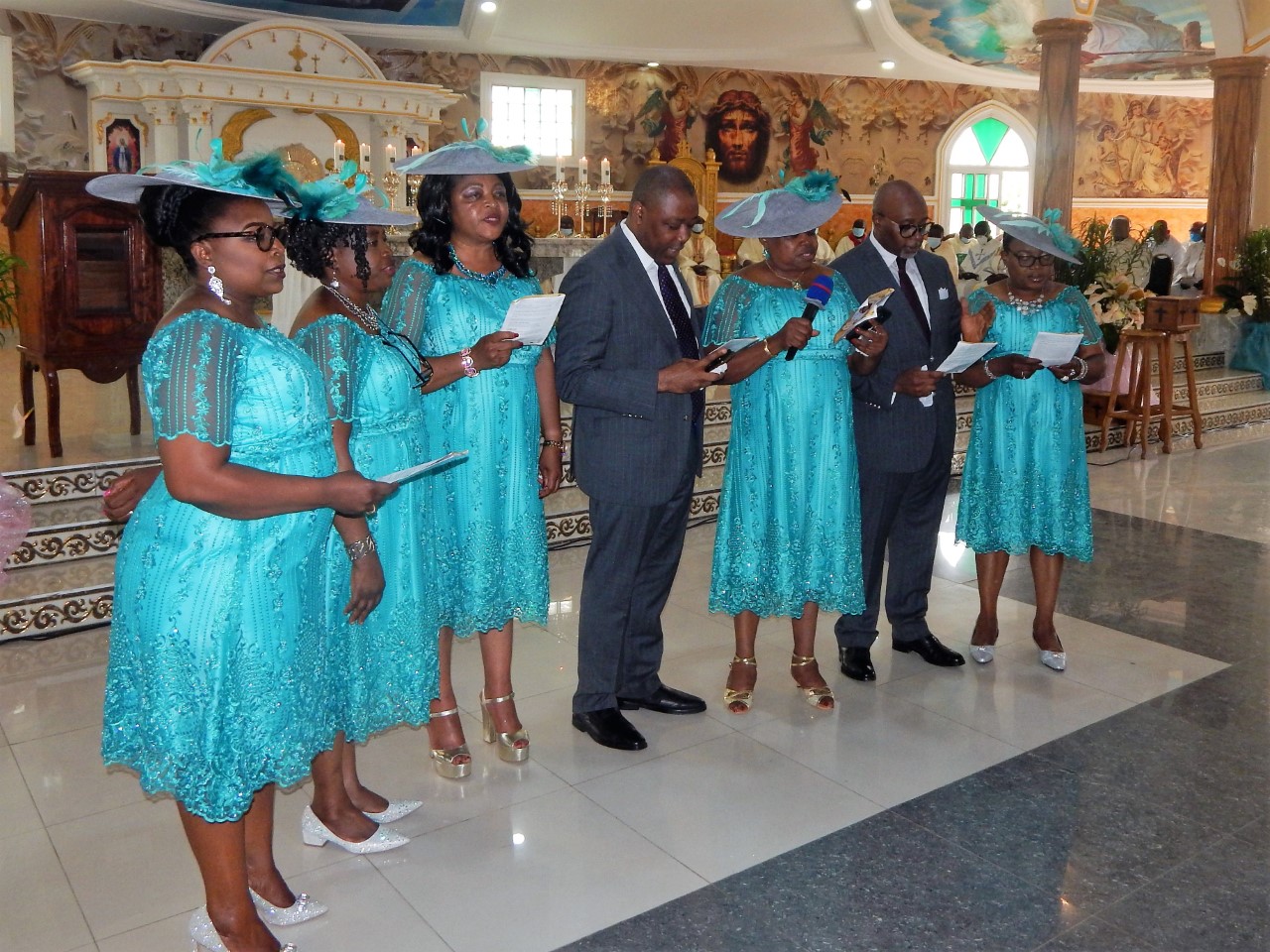 "It was a very big challenge for me that I refused to go and marry a plantation worker. At that time, all my friends had married and people were challenging my father, saying, "'this girl is very heady; she is refusing to get married.' So my father was so offended and I told him, 'please, papa, I don't want to get married, my friends are going to Nigeria to do training in nursing, teaching. I want to do the same," She disclosed to Footprint Magazine.
Her wish of furthering her studies will, however, not come to pass as she will later give in and got married to David Amingwa Khumbah, a teacher by profession.
"… I did not mind; I accepted. I stayed for about two years and after that, I got married to a teacher. We made our lives worth living and I started having children," Mami Mary recalls.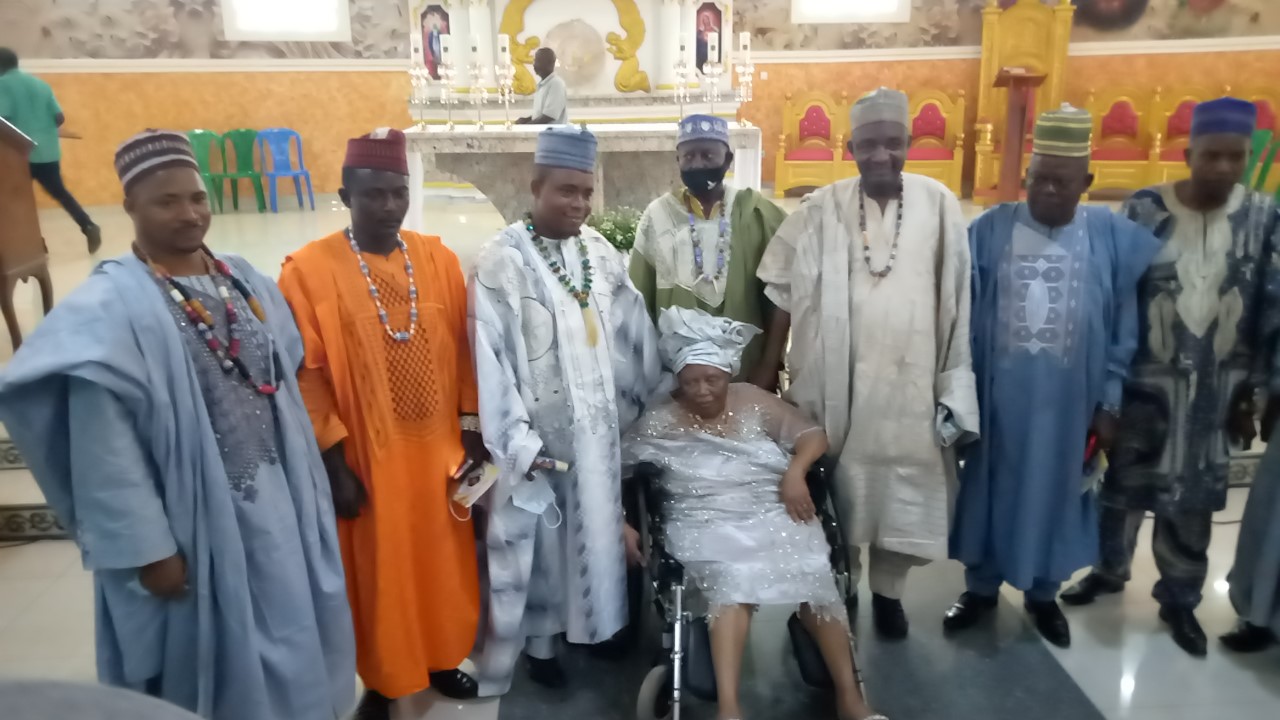 David and Mary had eight children (six girls and two boys) who by 2005 had produced some twenty-five grandchildren. According to reports, only Mary, one daughter and a few grandchildren are residents in Cameroon with the majority all highly accomplished and residing in diverse parts of the globe.