Burundi: A Year in Office For President Ndayishimiye.
-Despite positive gestures, rights organizations want him to do more
By Jean-Pierre Afadhali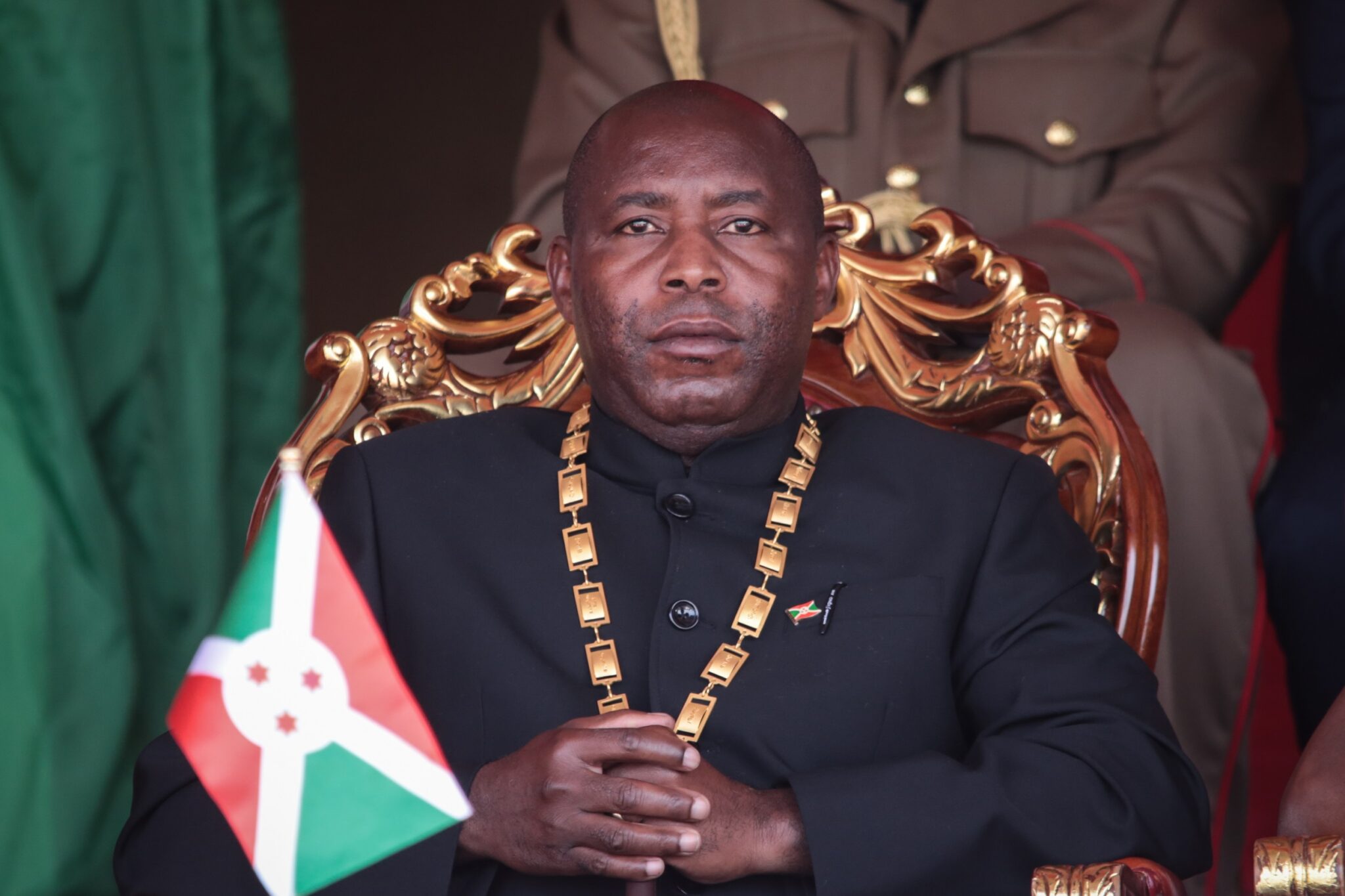 After one year at the helm of Burundi, President Evariste Ndayishimiye is seen by some as a progressive leader who seeks to turn around a country that was isolated by the international community following his predecessor 's controversial third term marred by violence, but Human rights organizations and activists are calling for more changes and reforms.
President Ndayishimiye won elections in May 2020 and replaced President Pierre Nkurunziza who plunged the small east African into social, political violence for extending his rule to a third contested term in 2015. Crackdown on opposition, killings, international sanctions and other human rights violations that pushed about 400,000 people to flee to neighboring countries characterized Mr. Nkurunziza's third term.
The new president was sworn in mid-2020 after a sudden death of his predecessor and elections held during Covid-19 pandemic that his predecessor had downplayed. Mr. Ndayishimiye, a former military general who has also been a secretary general of the ruling CNDD-FDD has taken a different path that appears to bring back Burundi on international scene by strengthening diplomatic relations with African countries, neighboring Rwanda and multinational partners who had cut ties with the Great lakes nation following the 2015 political crisis.
While the country's president appears to turn the page, some remain cautiously optimistic saying a lot needs to be done to turn around Burundi and restore the once vibrant civil society and all public freedoms.
In late June the country held a mass to mark one-year-anniversary of president Ndayishimiye's administration at a catholic church in the capital Gitega, in the centre of the country. During the mass that was attended by government officials, the president apologized for human rights violations his government is accused of. "We have violated the rights of our compatriots, others have been harassed, we have sowed hatred, we do not practice brotherly love, some authorities have failed in their responsibility, we ask forgiveness because we do not deserve to come before you," said the president in the recent mass.
The country's multilateral partners such as European Union (EU) had imposed sanctions on Burundi by stopping direct financial support to the government while the Organization of French speaking countries- La Francophonie suspended the country. The new president has made some changes welcomed by Human rights organizations and Burundi's partners but they are calling on the new leader to do more by fighting impunity, initiating reconciliation process among others.
In addition to the amnesty of about 5,000 prisoners, the president has pardoned four journalists working with a private media outlet who were arrested in 2019, a gesture welcomed by campaign organizations. Regarding press freedom, one of private radio stations that were closed during the 2015 crisis called 'Bonesha FM' has been allowed to re-open by the country's media regulator known as 'National Communication Council'. Many journalists fled Burundi during 2015 crisis and authorities subsequently closed BBC and The Voice of America, a move that was seen by press freedom watchdogs as a media control tactic.
Improved International cooperation
In addition to the decreased human rights violations, the new head of state has ushered in a new era in diplomacy as he tries to improve political and economic cooperation with various African countries. This was done mainly through the signed bilateral agreements. Ms. Carina Teritsakian, a researcher at the Human Rights Initiative for Burundi (IDHB), a human rights organization said recently that in the past year in power, president Ndayishimiye initiated positive changes on diplomacy and international cooperation.
"Regarding international relations, President Ndayishimiye is certainly more open than his predecessor towards international partners. He knows what these partners expect from him, he has made efforts to renew dialogue with several countries, which will undoubtedly help Burundi to emerge from its isolation," the human rights researcher was quoted as saying.
EU has started the process to lift sanctions that were imposed on Burundi in 2016 following political crisis and violence. The move that will boost the country's economy as the European block plan to finance agriculture and the port of Bujumbura.
One of the recent state-visits to strengthen ties with several countries was in Kenya in early June at the time the East Africa's leading economy was celebrating its self-rule locally known as 'Madaraka Day'. The two countries signed several deals to boost their trade and development cooperation. President Ndayishimiye was quoted as saying: "Burundi fully appreciates the state of cooperation between the two countries and is hopeful that the agreements signed will effectively be implemented for mutual benefit,".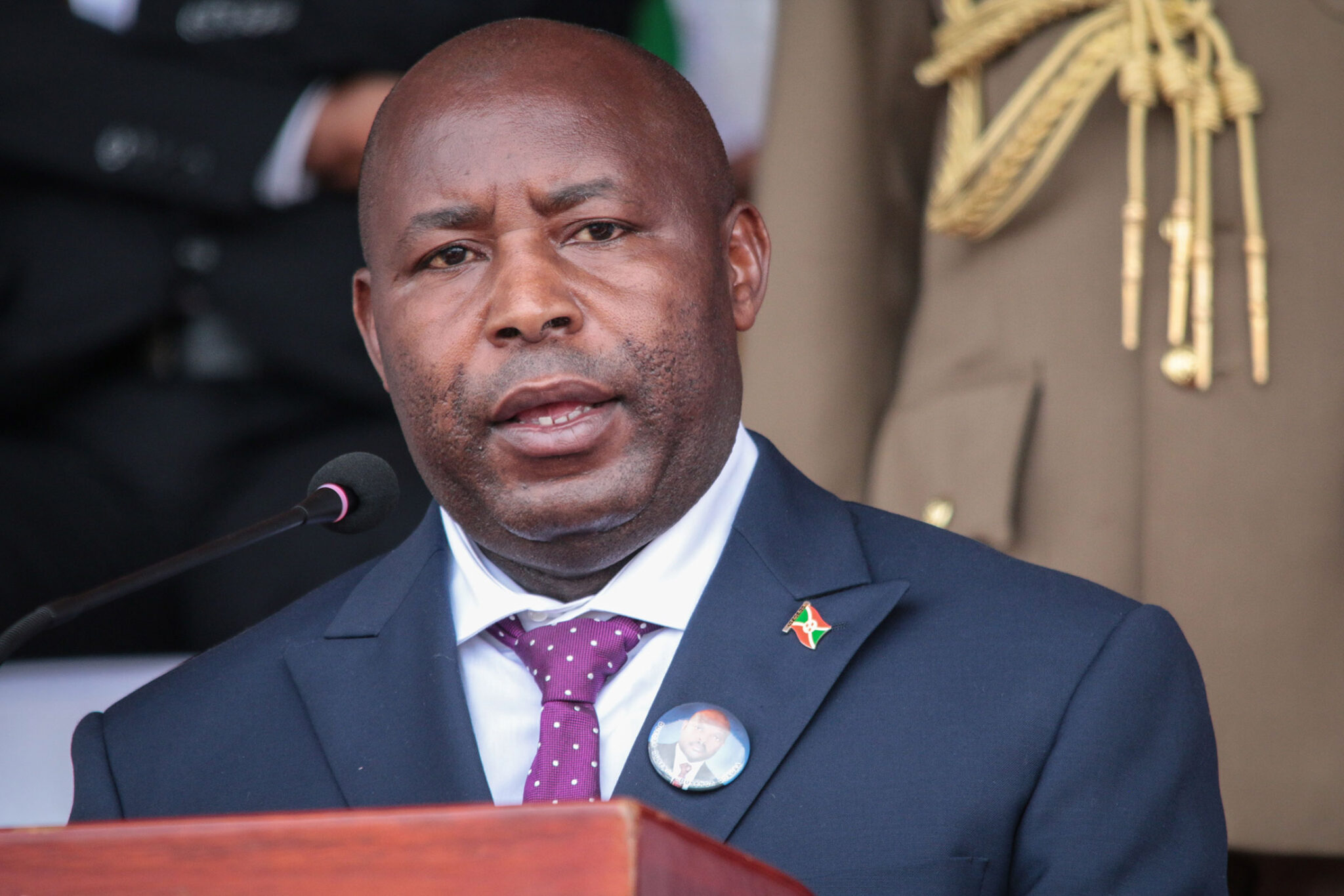 Economic hardship
Meanwhile Burundi remains one of the poorest countries in the world according to various reports. The 2015 political crisis affected the country's economy due partly to international sanctions. The frosty relations with neighboring Rwanda worsened the situation as trade between two sister-countries stalled. Commenting on economic situation the main opposition politician inside the country Mr. Agathon Rwasa told the BBC that economic hardship continues to bite the population as many basic commodities are scarce. "It's rare to find on the market the sugar produced in Burundi," Mr. Rwasa who challenged Ndayishimiye in the last elections commented.
As the relations between Kigali and Gitega normalizes some expect it will boost trade relations. Rwanda's prime minister Dr. Edouard Nigerente graced the ceremonies to mark the 59 years of Burundi's independence making him the first senior government official from Rwanda to visit the neighboring country since 2015. Burundi accused Rwanda of having a hand the failed coup, but the latter denied any interference in its neighbors' affairs.
While the new administration is keen on improving international cooperation, security remains a big challenge amid continued armed attacks in the country. The latest happened in late June in Muramvya province, Central Burundi in which dozens of people were killed in a roadside ambush. A similar attack had happened in the same province in May.
Human rights groups are calling on government for more political reforms and justice for the crimes committed in the 2015 crisis and a more control of ruling party's youth league locally known as 'Imbonerakure' that were involved in several human rights incidents under Ndayishimiye's predecessor and to some extent in the current government as they harass the population in rural areas. Rights groups also are saying the lack of dialogue with exiled political opponents hold back the country's democratic gains.
**Culled fromJulyIssue ofPAVMagazine