APO Group Remains The Largest & Most Trusted Provider Of Corporate News Content In Africa- Founder and Chairman Nicolas Pompigne-Mognard
By Ajong Mbapndah L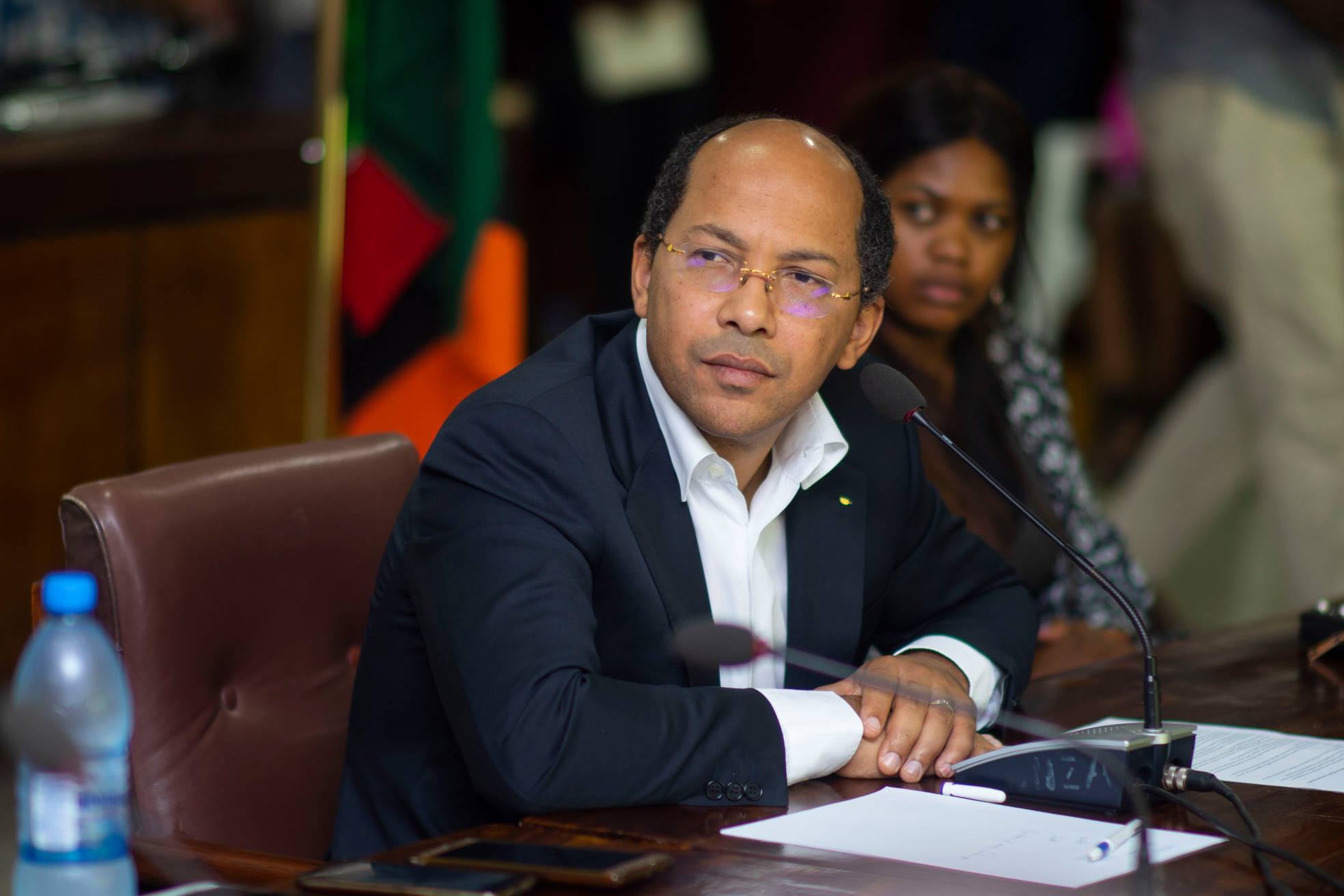 Despite the challenges and chaos created by COVID-19, the African Press Organization -APO is waxing strong and remains the largest and most trusted provider of corporate news in Africa, says its Founder and Chairman Nicolas Pompigne-Mognard.
"We have actually grown significantly since the COVID-19 pandemic hit. Both our Public Relations and press release distribution business units have seen higher demand, with a 30% increase in the volume of press releases distributed by APO Group in 2020," Nicolas Pompigne-Mognard affirms in an interview with PAV.
Beyond the growing volume of its press releases distributed, the vitality of the APO is also seen in the high-profile partnerships it continues to sign with corporate entities and sporting establishments and institutions of global repute. Under the astute leadership and strategic vision of Nicolas Pompigne-Mognard, the APO has continued to ink partnerships, with Getty Images, and European and French football giants Olympic Marseille been the latest .
"For us, sports represents one of the best ways of supporting development in Africa, so our interest in working with major African sporting organizations and federations is not a new thing," says Nicolas Pompigne-Mognard in the interview which also covered current challenges and media trends across Africa.
Thanks for accepting to grant this interview, the APO under your leadership just signed a partnership with Olympic Marseille, could you shed some light on this new partnership for us?
Nicolas Pompigne-Mognard : Olympique de Marseille (OM) has the strongest links to Africa of any elite football club in Europe. They are also one of the most iconic clubs for Africa's millions of passionate football fans. The work OM does for grass roots sport in Africa is fantastic and APO Group shares OM's vision for using sports to promote development across the continent – particularly when it comes to young people. Partnering with Olympique de Marseille is a great way to showcase some of the positive stories that are coming out of Africa every day.
Olympique Marseille is household name in French and European football, may we know how this partnership was conceived and what does it mean for African football?
Nicolas Pompigne-Mognard : It is hard to over-estimate the role OM has played in African football over the years. You only need to look at some of the African players that have played for the club: Global stars like Abedi Pelé, Didier Drogba and Mamadou Niang have blazed a trail, and now dozens of African players compete in Europe's top leagues. This, in turn, makes African national teams more prominent and competitive on the world stage. We want to help OM continue this positive trajectory. Our network is at their disposal, and this means stories about their initiatives will reach new audiences in Africa and beyond. News of training camps, schools, academies and fan zones are helping to demonstrate OM's commitment to Africa. Other European clubs might be reaching out to the lucrative Asian and American markets, but OM is the only elite club that is making Africa a priority. It is their -only- area of focus.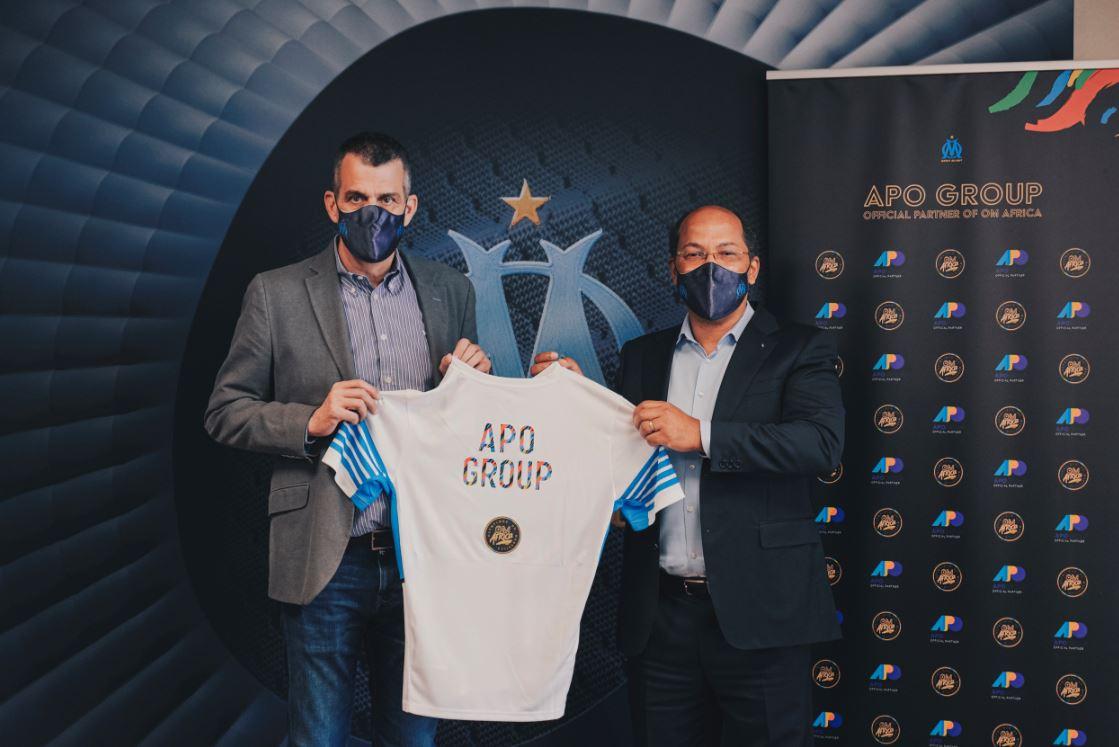 In additional to the partnership with Marseille, the APO has a stake in Rugby, it has a partnership with Basketball Africa, what is the logic behind this pivot towards sports for the APO?
Nicolas Pompigne-Mognard : For us, sports represents one of the best ways of supporting development in Africa, so our interest in working with major African sporting organizations and federations is not a new thing. We have been the Main Official Sponsor of World Rugby's African association, Rugby Africa, since 2017, and have seen a huge rise in the popularity of the sport right across the continent. More people in Africa are playing rugby than ever before, and that is only going to grow as a result of the international exposure we are helping to generate. We are also the exclusive Pan African communications consultancy for the NBA in Africa and the Basketball Africa League – and we are a sponsor of Team Qhubeka NextHash, the only professional African cycling team on the UCI World Tour. These relationships enable us to promote health, education, peace, violence prevention, and gender equality for every African, particularly youngsters and people from deprived areas. Sport has a unique power to bring people together, so clearly it is a major priority for us.
The APO was also in the news for a partnership with Getty images, may we get more insights on this as well and what impact it could have on the media landscape in Africa?
Nicolas Pompigne-Mognard: Our partnership with Getty Images has been important on a number of levels. It has been a real game-changer in press release distribution, in that we are now able to deliver not just images, but text content too through one of the biggest and most renowned media organizations in the world. Getty Images has more than a million global subscribers, so our content about Africa has the potential to reach further than ever before. That is crucial in our mission to change international perceptions about Africa.
How important is the partnership with Getty Images in fostering the overall vision that the APO has?
Nicolas Pompigne-Mognard: It is hugely important. Our overall mission is to change the narrative about Africa, and show people around the world what a fantastic, richly diverse continent it is. For too long, Africa has been synonymous with negativity. The only stories being told were about conflict and poverty. Since we started out in 2007, we have been trying to turn those perceptions around. We have built up a network of hundreds of clients, many of whom are multinational organizations operating in Africa. The stories they have to tell – along with news about African business, and the sporting endeavours I have already mentioned – are showing the world that we have a continent we can all be proud of. Getty Images is carrying that message far and wide, giving their subscribers in newsrooms all over the world a clearer picture of the 'real' Africa.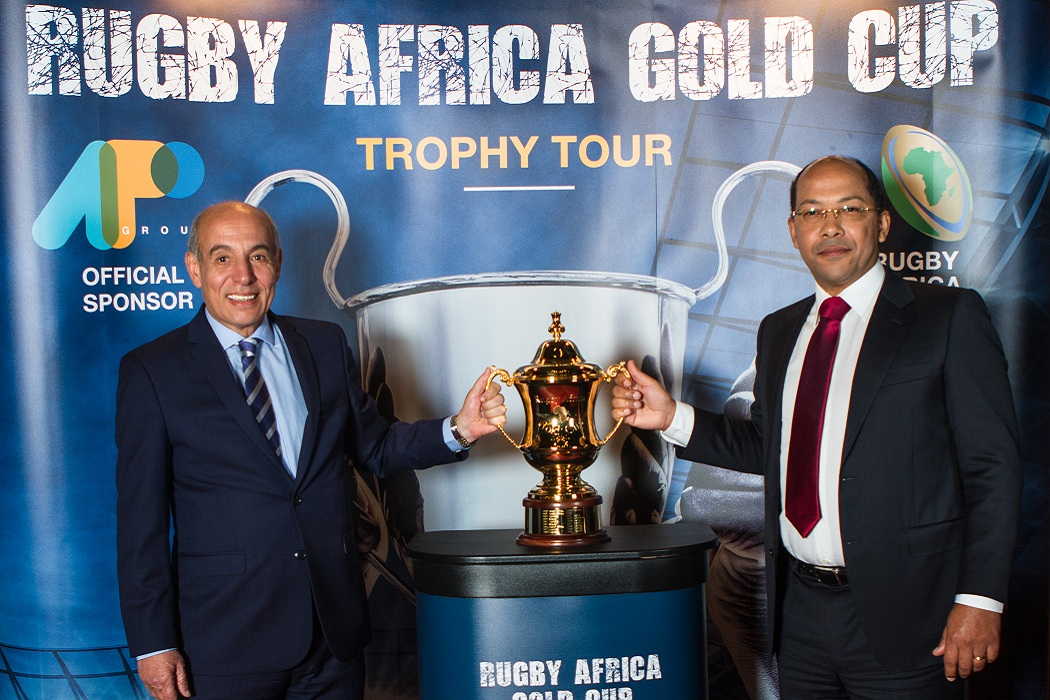 In terms of business, how did the APO navigate the challenges posed by COVID 19, what impact did it have for the APO as a business entity?
Nicolas Pompigne-Mognard : We have actually grown significantly since the COVID-19 pandemic hit. Both our Public Relations and press release distribution business units have seen higher demand, with a 30% increase in the volume of press releases distributed by APO Group in 2020. The pandemic has changed the way companies and institutions communicate. Even before COVID, we were seeing a shift in the mix of communications spend, with businesses allocating less budget to advertising, and more to Public Relations. COVID has simply accelerated that. APO Group is the largest and most trusted provider of corporate news content in Africa. The media knows us, and that gives our clients a big boost when we distribute news on their behalf. Let's not forget that the APO acronym stands for 'African Press Organization'. We are the credible channel they need to attract media coverage and get their message out during these unprecedented times.
Could you sum up the engagement that the APO had with diverse stakeholders in supporting and strengthening the African response to COVID 19?
Nicolas Pompigne-Mognard : At the beginning of the pandemic, we set up our APO Group Coronavirus Initiative for Africa. We are in the privileged position of being able to facilitate many aspects of the African response to the crisis, as we have access to a vast network of African and international media, and are also a trusted partner for hundreds of multinational organizations operating in Africa. One of the first things we did was to offer pro bono press release distribution for governments and health agencies looking to reach the public with vital information about the pandemic. To date we have distributed more than 12.000 announcements from authorities all over Africa. We have worked closely with the World Health Organization (WHO) in Africa and the African Centers for Disease Control and Prevention (Africa CDC), coordinating regular online press conferences and making introductions to some of our prominent clients. We also joined the UNESCO Global Coalition for Education where our job is to help UNESCO in making sure that children in Africa are able to return to school, and given opportunities to access remote learning. Above all, we have seen it as our responsibility to deliver critical – and sometimes life-saving – information to people in all 54 African countries.
From the vantage position you have, what do you make of the role played by the media in the African response to COVID 19, what was done right and what could have been done better in the challenging circumstances?
Nicolas Pompigne-Mognard : I think the pandemic has provided the media with an opportunity to reclaim some of the trust that has been lost in recent times. The value of real, impactful journalism has been diminished, and people have lost their trust in traditional news values. But in times of crisis, people need reassurance, and a strong, reliable line of communication that has both credibility and authority. That's when they turn back to national newspapers and broadcasters – and away from the chatter and noise of social media. The pandemic has reminded us all that responsible journalism is a vital tool in fighting misinformation and division.
In the face of the hardship that most media networks are going through, any recommendations or survival tips from the seasoned professional you are?
Nicolas Pompigne-Mognard : Media in Africa face many challenges, not least from the competition provided by multinational counterparts taking up audience share and advertising revenue. If major international news outlets are operating alongside local publications and broadcasters, they struggle to compete for the best talent. It is not really a fair competition. Of course, you want to encourage young journalists to go out and get the best deal and work at the top publications – but in the end that is detrimental to the local African media that was here first. My hope is that the two can coexist – but for that to happen, local media needs to be supported, invested in and protected.
What next for the APO in the months and years to come, any other big projects or partnerships in view?
Nicolas Pompigne-Mognard : We have another big announcement coming soon relating to sport in Africa, and we are currently working on several new media relations services that are specific to broadcasting in Africa. At the same time, we continue to build and innovate when it comes to technology. By June 2022 we will look to unveil a revamped fully digital press release distribution platform, which makes the user experience rewarding and insightful for both our clients using the platform, and the media who receive the content.
.