A Touch of Israeli Technology For Development In Rural Areas With Innovation Africa.
–-Q & A with Innovation Africa CEO Sivan Ya'ari
By Ajong Mbapndah L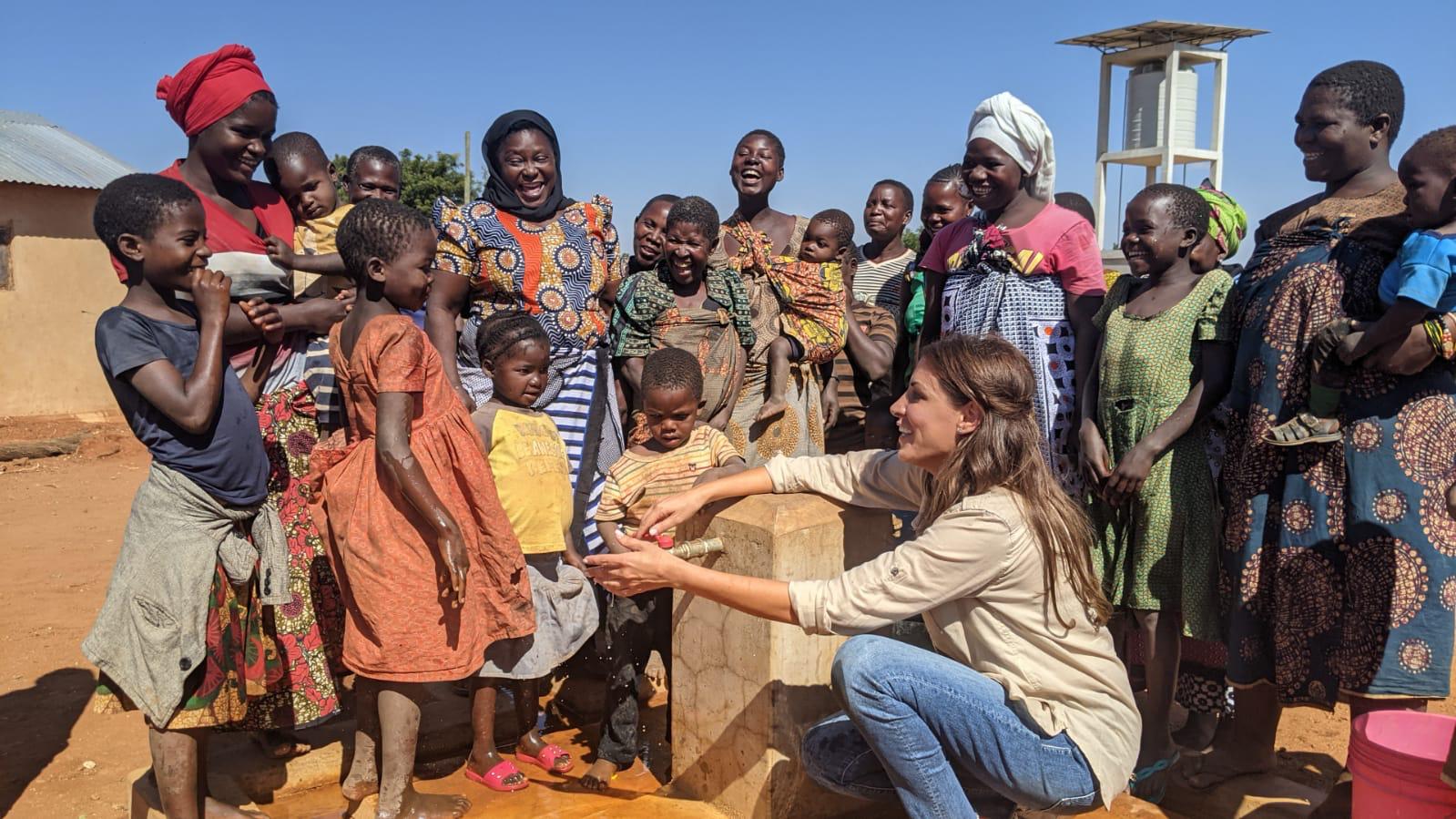 For the past 13 years, Innovation Africa has been working across the African continent providing rural communities with access to clean water and solar power using Israeli technology. To date, Innovation Africa has completed over 500 solar and water projects and aims to complete an additional 2,000 projects over the coming 5 years. Innovation Africa CEO Sivan Ya'ari sheds light on the work and vision of the non -profit organization in a Q & A with PAV.
What is Innovation Africa, for how long has it been in existence and what was the vision or logic behind its creation?
Sivan Ya'ari: Innovation Africa Is a non-profit organisation that brings Israeli solar, water and agricultural technologies to rural African villages. Access to solar energy can transform a community and since its establishment in 2008, Innovation Africa has brought light to schools and medical centers and provided access to clean water to nearly 3 million people across 10 African countries.
In what parts of Africa does Innovation Africa has operations in and how is the choice of countries made?
Sivan Ya'ari: Innovation Africa has projects across 10 African countries: South Africa, eSwatini, Uganda, Malawi, Tanzania, Zambia, Cameroon, DRC, Senegal and Ethiopia. Tanzania was where the first Innovation Africa project was completed and from there, my team and I progressed village by village, identifying communities without access to energy and/or clean water. Innovation Africa has expanded to new countries, based on the needs of the populations and where the organization can establish local teams of engineers, field officers and managers.
May we know the kind of reception Innovation Africa has received across the continent and may we have specific examples of projects that have been carried out across the continent?
Sivan Ya'ari: Innovation Africa has been warmly welcomed in the countries where we operate. We establish relationships with relevant ministers, ambassadors, regional commissioners, and other such representatives to help identify communities in critical need of our assistance and those which are not currently supported by the local governments. In schools and health centers, Innovation: Africa provides solar energy to provide light to the classrooms, clinics, and staff homes as well as to power laptops, projectors, solar vaccine refrigerators and other essential medical devices. Children are now able to study at night, have access to quality education and succeed academically. With access to light, doctors and nurses are able to provide improved medical treatment, deliver babies and perform operations safely at night. Access to clean water transforms a village and we see the community thrive, with improved health, elimination of waterborne diseases, improved food security, and establish income-generating opportunities. To date, Innovation Africa has completed over 500 solar and water projects and aims to complete an additional 2,000 projects over the coming 5 years.
Could you tell us what impact projects of Innovation Africa have hard on the lives of people in countries you have operations in?
Sivan Ya'ari: Without access to energy and water, there is no access to quality education, safe medical treatment and, most critically, clean water. At Innovation Africa, throughout the 500 villages we have worked in, we have seen the impact that access to light and water has on communities and individual. In schools, solar energy Increases the level of education students receive as they can study under the light and learn on laptops for the first time. In health centers, doctors are able to operate safely at night and use medical equipment including solar refrigerators to securely store vaccines and medicines. Most importantly, in villages, access to clean water transforms communities by improving their health and hygiene. Children no longer need to search for water, enabling them to return to school. Access to clean water creates food security, empowers women, and develops economic independence. In turn, this is helping to break the cycle of poverty and reduces inequalities.
You are of Israeli descent; may we know what triggered your interest in Africa?
Sivan Ya'ari: The first time I visited Africa; I was only 20 years old. I was working in a factory for Jordache Jeans in Madagascar, and this was the first time I saw real poverty. I grew up poor, but the poverty I witness there was on a different level. While in Madagascar, I had the chance to spend time with women and children from a nearby village. One night, they took me to a medical center. Here, I saw women waiting to give birth in complete darkness. Doctors could not treat their patients. The only light was a candle and a small kerosene lamp. I then understood that without energy, medical centers can't store vaccines and medications, people can't access the water that exists just meters beneath their feet, and without water, people cannot drink, they cannot grow food, children are unable to attend school as they spend their days searching for water. By simply harnessing the energy of the sun, we can make a real and immediate change.
What impact has the COVID -19 had on the activities of Innovation Africa?
Sivan Ya'ari: In light of COVID-19, we understood now, more than ever, the need and urgency to power medical centers and provide clean water to as many communities as possible. After all, how can we ask communities to clean their hands without access to clean water? Despite the challenges posed by the pandemic, Innovation: Africa continued its work and secured essential worker permits for our local employees to ensure that we are able to continue with our projects and help combat the spread of the virus. In 2020 alone, Innovation Africa doubled its impact and completed 206 projects, impacting the lives of over 1 million people.
What are some other challenges that Innovation Africa has faced in the course of its mission?
Sivan Ya'ari: Naturally, my team and I have learnt a lot and faced manage challenges over the years. At the beginning, one challenge we faced was that after installing solar energy at a school, the community refused to use it, as they believed in the practices of witchcraft and feared that this system would be detrimental to them. From this we learnt how crucial it is to engage with a community, to truly understand the cultural needs and practices.
Yet, as opposed to challenges that we have faced, Innovation: Africa focuses on the lessons we have learnt. It is important to always be innovative and open to new technologies that are always developing. The lesson to take away, is to never stop growing. We must work in a fast-paced environment and be creative problem solvers. For example, thanks to our Chief Engineer, Meir Yaacoby, we have developed the "Energy Box" which has the capacity to light an entire school and medical center from one streamlined system. We use lithium-ion batteries and special LED light bulbs that are made in Israel and can last 50,000 hours. This creates sustainability and efficiency while being cost effective. We are now beginning to install all our solar projects with this new technology we developed in-house. We have to constantly innovate.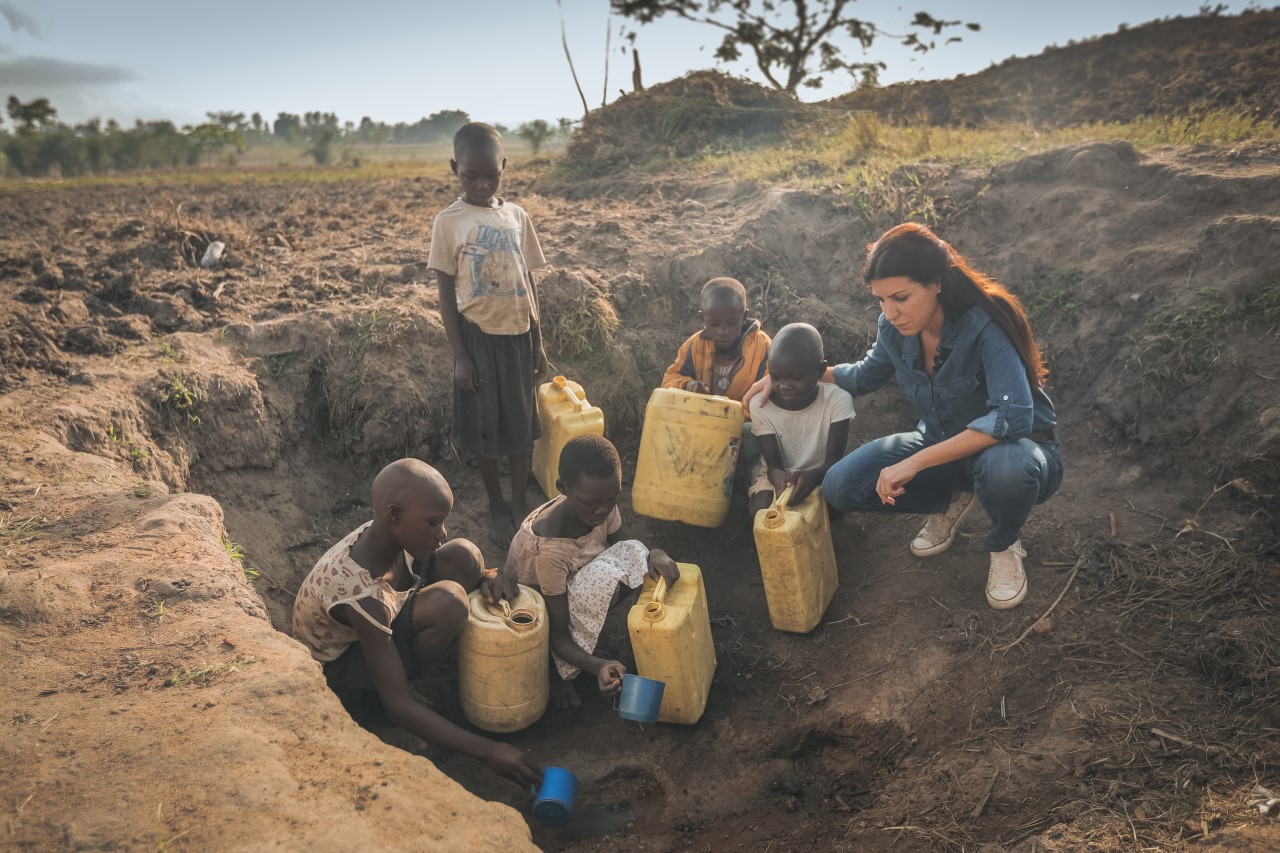 May we know the nature of relations between Innovation Africa and governments in countries that you operate, how helpful have governments been in helping Innovation Africa carry out its mission?
Sivan Ya'ari: Whilst we are a non-governmental organization, in all the countries we operate, Innovation: Africa has established strong and positive relationships within the governments. On a local level, our local Innovation Africa teams meet regularly with the district and regional ministers to discuss government plans and share the projects that Innovation: Africa is carrying out so as not to duplicate our efforts and provide energy and/or clean water to communities which the government already plans to assist. On a regional level, Innovation Africa works closely with the country's ambassadors to help establish positive relations and share the work we are doing across our countries of operation.
Could you shed some light on your upcoming tour to Africa, why the tour at this point and what countries do you plan to visit?
Sivan Ya'ari: I am currently in Tanzania for a field visit and a donor trip and plan to visit Zambia, Malawi, and Cameroon over the coming months.
What next after the tour and the rest of the year, any big announcements, or projects in gestation that you would like to make public through Pan African Visions?
Sivan Ya'ari: In 2021, Innovation: Africa is working hard to complete over 200 solar and water projects and we have set the ambitious goal of bringing clean water and light to an additional 2,000 villages over the next 5 years, impacting the lives of 10 million people.