Zimbabwe initiates tobacco value chain transformation plan.
By Wallace Mawire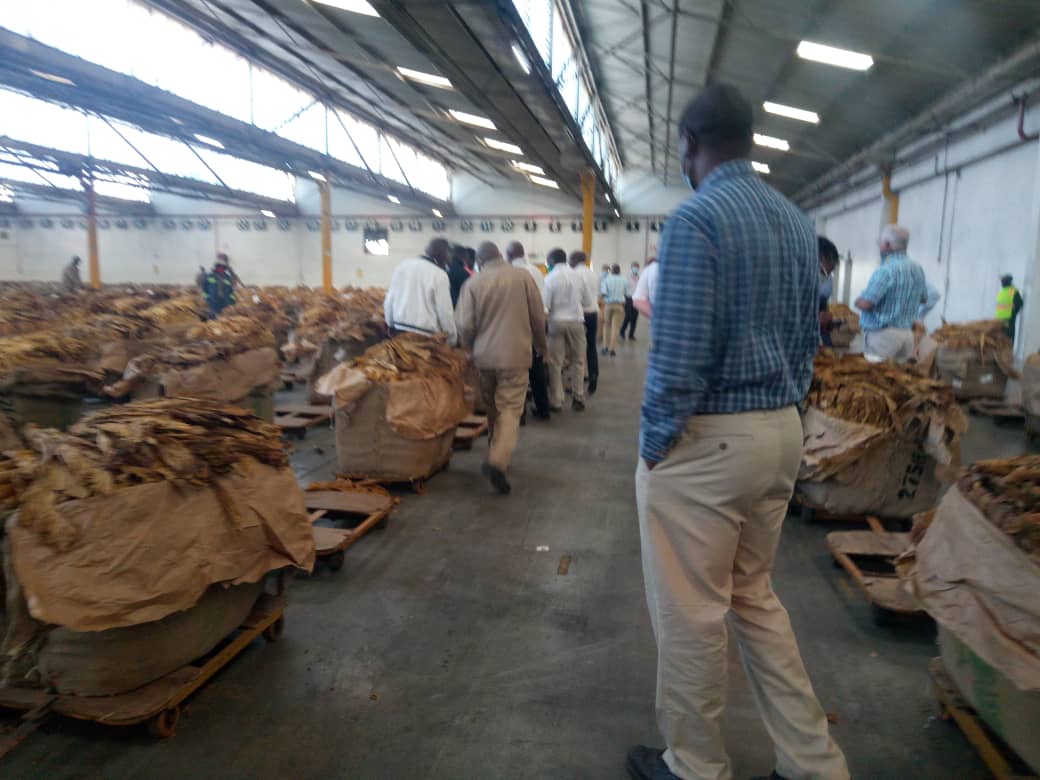 Zimbabwe has begun the process of initiating the Tobacco Value Chain Transformation Plan mainly aimed at boosting national income revenue and foreign exchange as previously experienced before the sector faced its demise due to the land reform programme.
According to Dr Anxious Masuka, Minister of Lands, Agriculture, Fisheries, Water and Rural Resettlement, the tobacco industry is very important for the country's economy.
He said that tobacco exports contribute 50% of national agricultural exports and the crop is the biggest single contributor to agricultural GDP at 25%.
"With some 160000 families directly involved in tobacco production and another 1 million people directly and indirectly impacted by tobacco, this industry must be protected," Dr Masuka said.
He added that to date, tobacco sales have generated over USD 366 million from 135 million kg.
"We expect USD540 million to be generated from the 200 million kg this year. This tobacco is worth over USD1.2 billion when exported. Each family will receive an average of USD 3375, equivalent to USD 281 monthly. Such is the importance of tobacco to these households and consequently to Zimbabwe," he said.
It is reported that for such an important industry, there has to be a clear understanding by stakeholders of the direction the industry should take, especially in the midst of the global onslaught on tobacco production under the WHO Framework Convention on Tobacco Control.
The Tobacco Transformation Plan's objectives are to increase tobacco production and productivity to 300 million kilogrammes annually, primarily through yield increases and post-harvest loss reduction, while enhancing traceability, compliance and environmental stewardship,localisation of tobacco financing, for which the Reserve Bank of Zimbabwe (RBZ) will lay out a solid framework from the current season, enhancing value addition and beneficiation from the current 1% to 30% to generate USD5 billion by 2025,exploring alternate and alternative crops, to enhance tobacco viability, while priming the industry for futuristic reductions in tobacco production, should they occur, including legislative and institutional reform and coordination to drive the transformation.
According to Dr Masuka, in August 2020, the President of Zimbabwe, Dr Emmerson Mnangagwa launched the Agriculture and Food System Transformation Strategy (AFSTS) aimed at assuring our nation of food security, reducing and finally eliminating imports, increasing exports, enhancing value addition and beneficiation, creating more employment and improving livelihoods towards the attainment of Vision 2030.
He said that an ambitious target of a USD 8.2 billion industry by 2025, from the current USD 5.8 billion was set, and the country is reported to be firmly on course to achieving the target, judging by the strides made in ensuring food security from just 1 million MT of cereals in the 2019/2020 season to over 3 million MT of cereals in the 2020/2021 season and increasing the hectarage under wheat to a targeted 85 000 ha from 44 600 ha last season.
According to Dr Masuka, Zimbabwe's tobacco is exported to 60 destinations in over 50 countries.
He said that tobacco is therefore, arguably, the most widely exported product from Zimbabwe.
He added that with the global tobacco industry valued at USD 850 billion and with Zimbabwe producing 6% of the world tobacco, if the playing field was even, which is not the case,he said that this could potentially generate USD 51 billion for the country annually, yet it gets only USD 1.2 billion.
"How do we generate USD 5 billion from this USD51 billion potential for the country in the next five years? This question surely must occupy the uppermost space in our minds today," he said.
He said that he hopes that the Tobacco Value Chain Transformation Plan will be radical enough to transform the lives of Zimbabweans and to contribute meaningfully towards the noble Vision of becoming an empowered and prosperous upper middle income society by 2030.