Tributes Continue to Pour In for the Late Kaunda Reflecting on his Illustrious Contribution to the Independence of Various African Countries
By Prince Kurupati
Zambia's founding President and one of the faces of Southern Africa's resistance to colonialism Kenneth Kaunda passed away on June 17, 2021 at the age of 97. Sources close to the now late Kaunda say he succumbed to pneumonia at a military hospital the Maina Soko Medical Centre in Zambia's capital Lusaka.
Kaunda was Zambia's first President after the country attained its independence. However, his contribution to the independence of Southern African states from white settler rule is the reason why he is so much revered and celebrated in the entire region and continent at large.
The remarkable work that Kaunda did in breaking white settle rule in what was then Northern Rhodesia (now Zambia) and the entire Southern African region at large has necessitated numerous leaders and ordinary citizens to pen eulogies that celebrate a life well lived. Below, we take some time to highlight the eulogies penned by some African leaders to the late Kaunda.
Soon after hearing the passing of Kenneth Kaunda, the current Zambian President Edgar Lungu in a Facebook post stated, "On behalf of the entire nation and on my behalf I pray that the entire Kaunda family is comforted as we mourn our first president and true African icon." To celebrate a life well lived and all of Kaunda's efforts to liberate Zambia from the York of colonization together with the foundations he laid soon after taking reigns as the country's first black majority elected president, President Lungu declared three weeks of national mourning with all forms of entertainment suspended.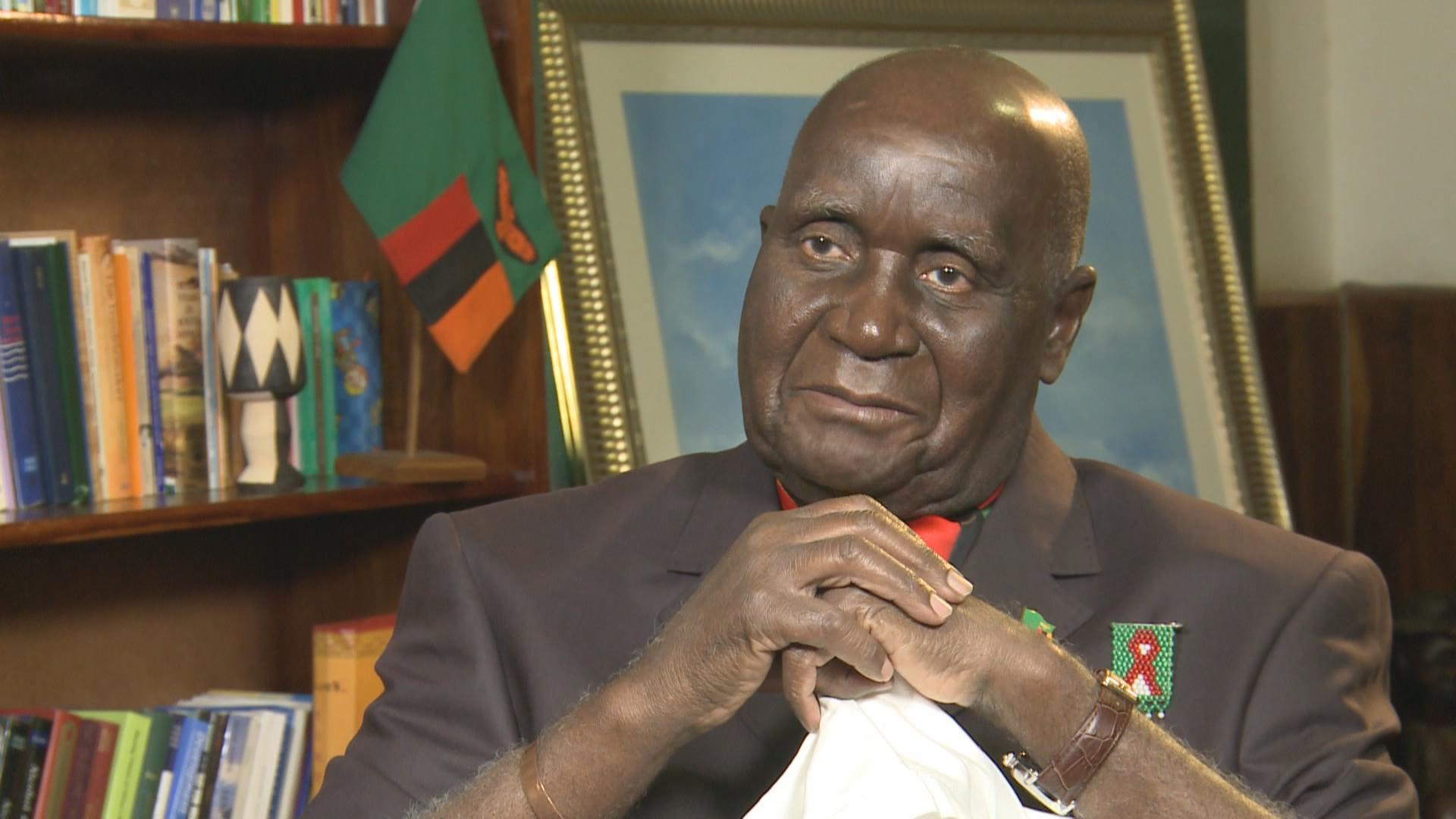 Emmerson Mnangagwa, the president of neighbouring Zimbabwe in a Twitter post stated, "I wish to convey our deepest condolences to the Kaunda family on the passing of HE Dr. Kenneth David Kaunda, a liberator and leader, and the first president of an independent Zambia. Our thoughts and prayers are with his family and the people of Zambia at the time."
Echoing the same sentiments as those echoed by the country president and leader of Zimbabwe's ruling party ZANU (PF), the spokesman for the Zimbabwean ruling party added stating that "KK (Kenneth Kaunda) was a colossal, a true African icon, very principled, a pan Africanist, a fountain of wisdom, and a man of courage, perseverance and peace. He hosted and looked after all former liberation movements in southern Africa, including Zimbabwe until their respective countries achieved freedom and independence. All free and peace loving people in southern Africa and beyond owe KK and the people of Zambia deepest and everlasting gratitude. In fact the beaming light of the continent has been extinguished, humanity is in the cold. He has left a legacy of selfless service to mankind. He has departed, leaving behind footprints of integrity, compassion and unity of purpose."
The Zimbabwean president just like his Zambian counterpart did declare a period of national mourning. Zimbabwe declared a 14-day national mourning period. Acting in unison with his southern African counterparts, South African president Cyril Ramaphosa also declared a ten-day mourning period for Kaunda.
In paying tribute to the late Kaunda, the South African president had this to say, "We bow our heads in grief at the passing of a beloved and rightfully revered father of African independence and unity – President Kenneth Kaunda… He (Kaunda) devoted himself and the Zambian people to supporting the liberation movements around our region in their quest for independence and freedom… He stood alongside the people of South Africa at a time of our greatest need and was unwavering in his desire for the achievement of our freedom."
Namibian President Hage Geingob paid tribute to Kaunda stating, "Kenneth Kaunda was a generous, affable and a resolute leader who freed our region from colonialism."
In his condolence message which he sent to the Zambian President, Uhuru Kenyatta the president of Kenya said, "Former President Kaunda was a great leader, full of wisdom who remained actively engaged in promoting the interests of the African continent for many years after leaving office. We will always remember and cherish his huge contribution to the welfare of the people of Zambia and Africa as a whole."
The Southern African Development Community (SADC) which represents all 16 countries in the southern African region through its secretariat praised the late Kaunda for spearheading the independence of the region and his illustrious contribution to the formation of the regional body stating. "Kaunda was a strong campaigner for African unity and deeper regional integration, and in April 1980 hosted that historic summit in Lusaka that gave birth to the establishment of the Southern African Development Coordination Conference (SADCC) – now known as the Southern African Development Community (SADC)."
The continental body the African Union (AU) said that "Africa has lost one of its finest sons. He embodied the true sense of Pan-Africanism, placing his own country Zambia at grave risk in order to provide safe harbor for the liberation movements of Southern Africa as well as its peoples. His championing of the Frontline States to defeat Apartheid and white minority rule in Southern Africa laid the foundation for what we call regional integration today."