President Mnangagwa Sets Sight on $ 12 billion Target for Mining Sector by 2023.
By Nevson Mpofu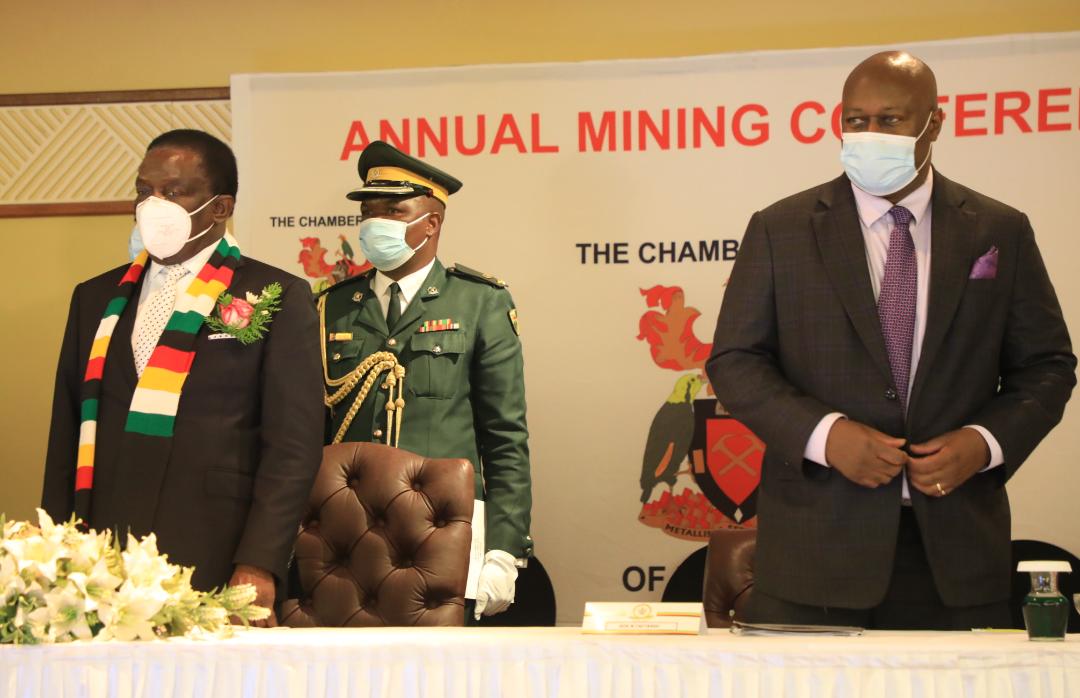 Zimbabwe mining sector has been cornered by President Mnangagwa to increase maximum production and productivity in order to come up with target of US 12 billion. This is in line with economic strategies set high up at top to make Zimbabwe an upper- middle- income economy by 2030
President Mnangagwa said this last week addressing delegates attending the Chamber of Mines annual conference in Victoria Falls, the country's share of the tourist town on the Zambezi river bordering Zambia . He warned the mining sector to fully become fledged for economic growth and development.
The mining industry currently generates US 2 billion annually. Gold and platinum is expected to contribute US 3 billion but it has not yet reached the level. President told the mining industry players to boost output in order to bit the target as 2023 is just nearby the corner.
''Considering that 2023 is 18 months away, the mining sector must take stock with regards the realization of a US 12 billion mining economy ''
''With unity of purpose, collaboration and increased investments, the sector is expected to reach great heights. Let us target attracting investors to grow the economy, reach targets and become upper-middle income economy. At the same time we address Sustainable Development Goals and Africa Agenda 2063''.
''We have sanctions, but we can- not cry day and night. Let us prosper as we go on. The work done by the hard working Minister of Finance, Muthuli Ncube is recommendable. At least the economy is improving but I see less focus on beneficiation and value addition on minerals you produce. Yes in platinum, they are doing better, but I do not see much in gold and diamond ''. he said
President Mnangagwa urged the mining sector to remain optimistic. He welcomes increased investments, then production and productivity in-order to attract investors. He said even though covid -19 remains a challenge hard work is needed before things go well . Due to the global pandemic , covid-19 there is 4,7% decline in output in 2020.