President Mnangagwa Makes Africa Shine at 10th Session PAPU Plenipotentiary Conference of 39th Ordinary Session of the Administrative Council.
By Nevson Mpofu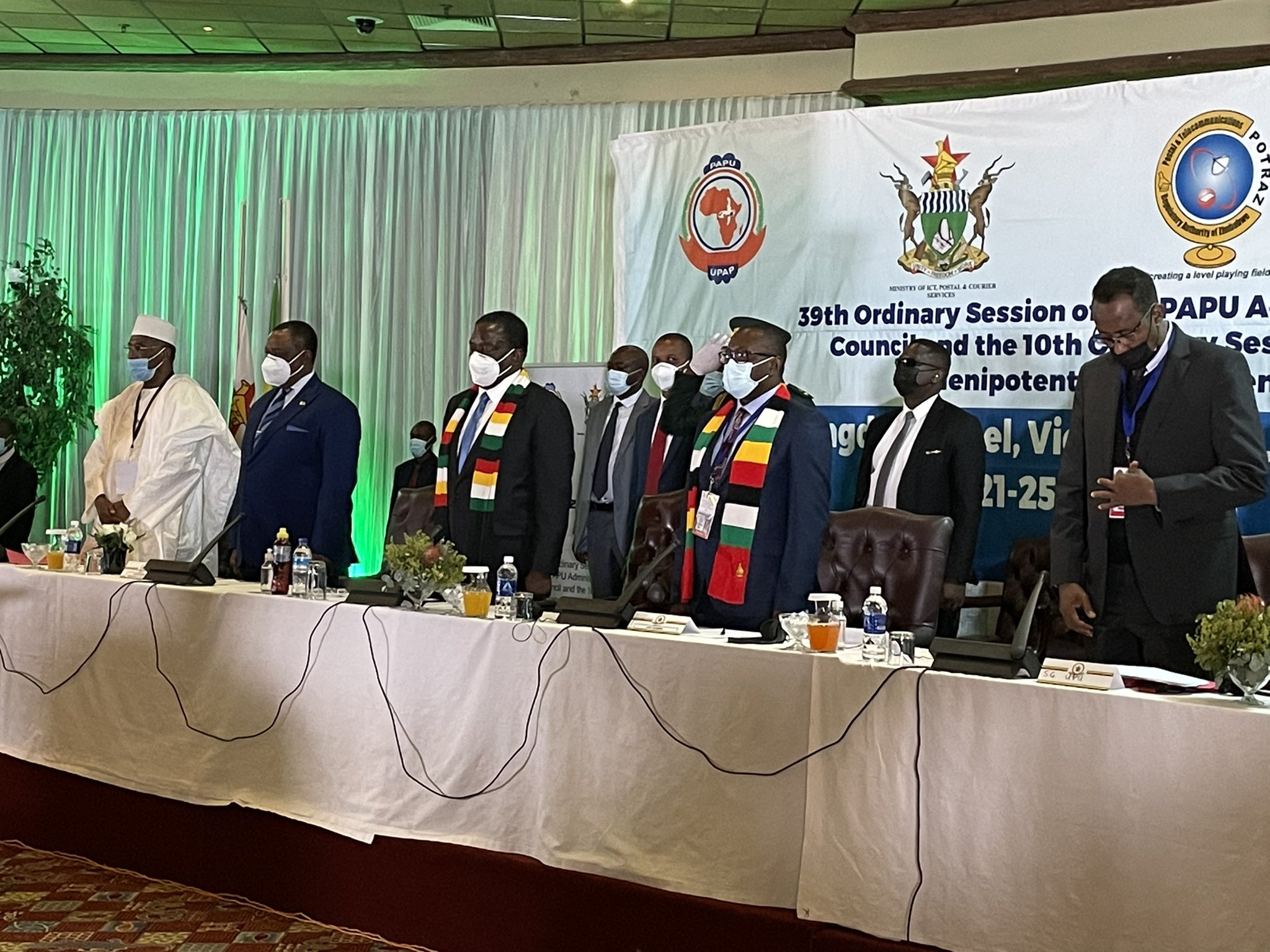 President Emmerson Mnangagwa has urged African countries to embrace latest technologies moving in line as well with the 2063 Agenda that fosters economic growth and development.
Addressing the 1oth session of Pan-African Postal Union PAPU Plenipotentiary Conference and 39th session of the Administrative Council in Victoria Falls on the boarder of Zambia along the Victoria Falls he urged African countries to remain united, peaceful and integrated.
This was also in conjunction with launch of PAPU Plenipotentiary Commemorative stamps which are symbol of honor for Zimbabwe hosting PAPU Meeting. Stamps are a sign of beauty of the motherland.
He said PAPU must propel vision of a united, peaceful, developed integrated Africa. He added a united, peaceful Africa creates a line of business that is easy to run and manage at continental level.
'' Onus is on the agencies of African Union to be catalyst to realization of Agenda 2063 and building of Africa we all want''.
''PAPU must lift the standard of living of the people with Agenda 2063 in mind. It is therefore vital for PAPU to support Governments in Africa Bridge the digital divide. This enables citizens have access to basic communication in tandem with the quest to create knowledge economies and innovation driven development.''
African Continental Free Trade Area [AFCFTA] provides the postal sector renewed lease of life through opportunities for distribution logistics in support of free trade and other cross boarder activities.
He urged member states to pursue and fulfill Sustainable Development Goals through effective utilization of their diverse presence and networks for up-lift of human-kind .
He took time as well to explain to delegates on the new normal that has gripped the World. This is Covid-19 pandemic . He said new technologies are important of use in this era in-order to overcome business challenges.
''New technologies such as drones for deliveries, block chain technology for secure transactions safe digital financial services. Dive into new range of services to enhance and increase competition in this new World''.
''This is shown through e-commerce cost effective channels for delivery and collection of purchased items as on-line shopping increases''.