Kenya:Uhuru sets ablaze illegal guns recovered from wrong hands
By Samuel Ouma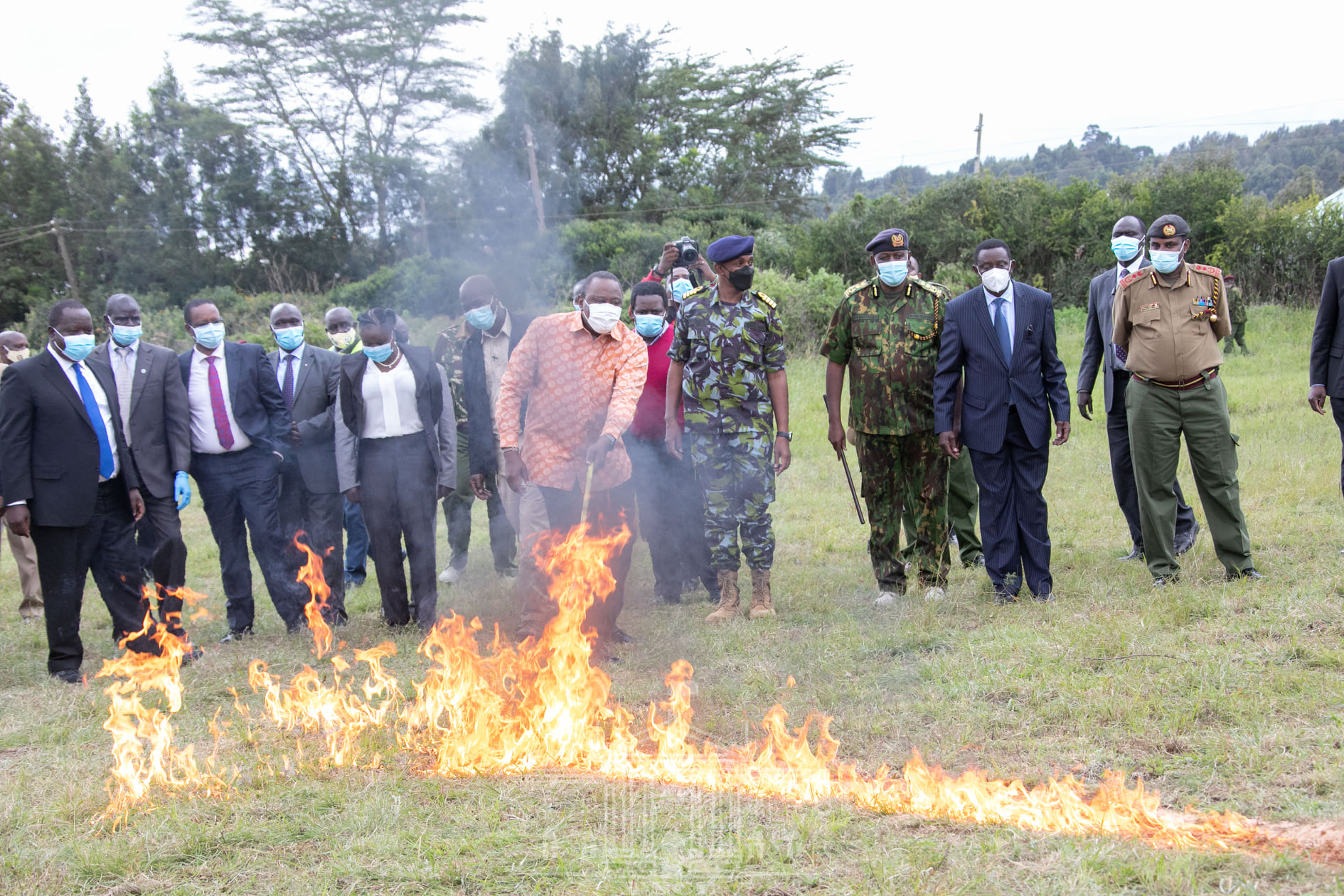 President Uhuru Kenyatta on Wednesday led security agencies in destroying 5,144 illegal firearms recovered from wrong hands in 2020.
The event took place at the Regional Police Traffic Training Centre in Ngong, southwest of Nairobi.
Kenya's Head of State said most of the weapons recovered were made locally, extending an offer to makers of homemade guns-promising to give them steady jobs at the newly launched weapons facility in Ruiru, central Kenya.
"This is to those making illegal guns, come we make legal money and jobs. Come forward and declare you can make a gun and you will get a job. Don't wait for police to come for you," said President Kenyatta.
He reminded them that their skills are seriously needed at the facility.
Any individual interested in the offer was directed to contact security officers, reject the past and apply for government jobs.
"Instead of waiting for police bullets, I know you are there come to us and tell us that you have stopped that crime, the skill you have, help us make legal weapons," he added.
On Tuesday of June 8, 2021, the Interior Cabinet Secretary, Dr. Fred Matiang'i, said the ministry in the last two years recovered 14,000 firearms held by wrong people.
"Because we've become intensely materialistic, people are running money-laundering rackets that have been under cover for a very long time. In two years alone, we have collected close to 14,000 guns and over 400,000 bullets from wrong hands," said Dr. Matiang'i.