Kenya:President Uhuru Kenyatta's cherry-picking of Judges sparks uproar
By Samuel Ouma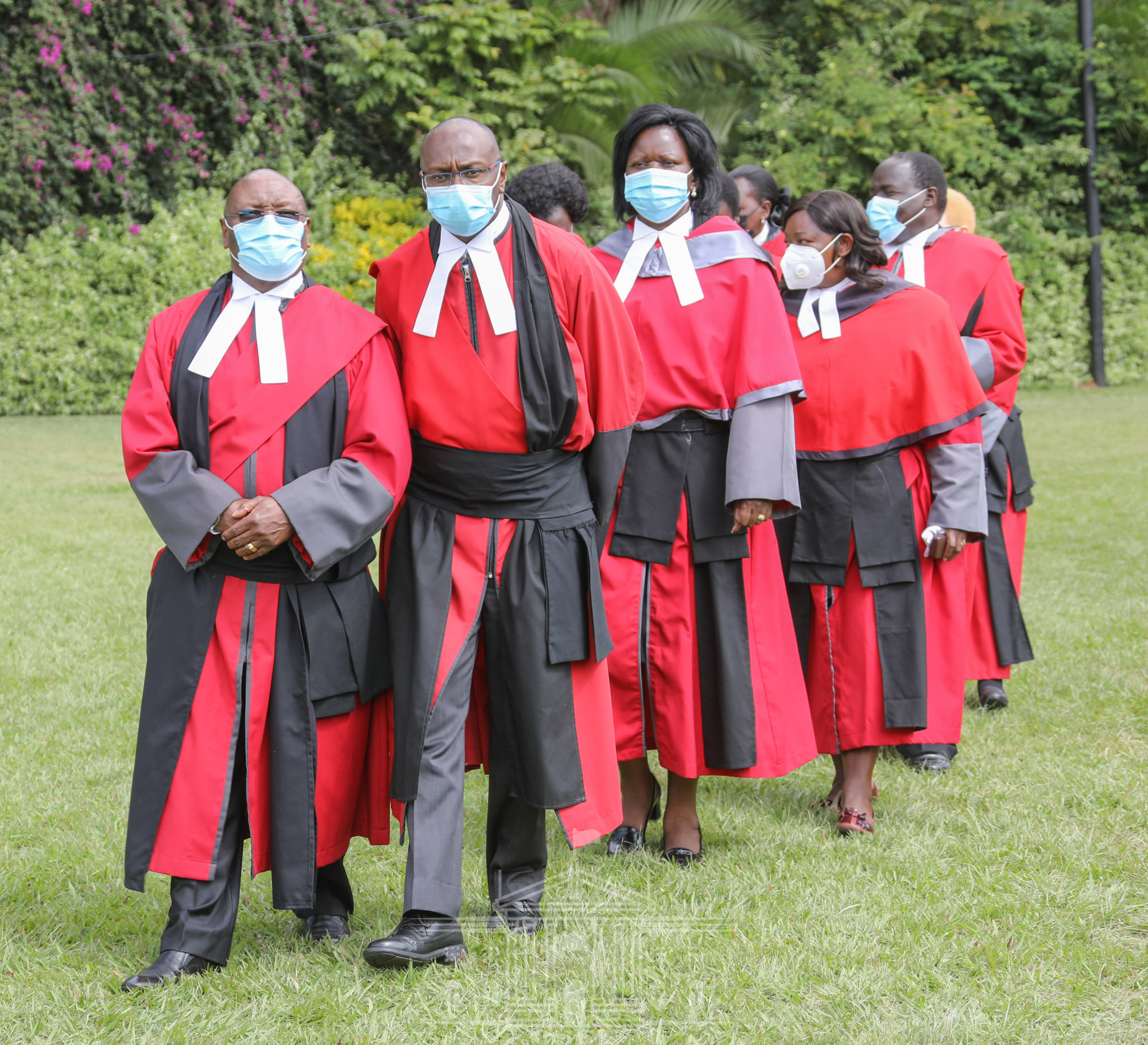 The appointment of 34 Judges and omission of six others by President Uhuru Kenyatta has elicited protests from political leaders, lawyers, activists, Judges, and Magistrates.
In the gazette notice dated June 3, President Kenyatta appointed 34 out 41 judges recommended by the Judicial Service Commission (JSC)-Judges' and Magistrates' employer in 2019.
The President appointed seven Court of Appeal Judges, nine judges in the employment and labour relations court, and 18 in the environment and land court.
However, he rejected Justices George Odunga and Prof Joel Ngugi, who were part of a five-judge bench that nullified the Building Bridges Initiative (BBI) last month. Others included Justices Weldon Korir, Aggrey Muchelule, Makori Evans Kiago, and Judith Omange Cheruiyot.
Hours after Mr. Kenyatta confirmed the appointment, Katiba Institute (KI) moved to court seeking an order to bar the swearing of the 34 judges terming it unconstitutional and stigmatizing to those left out.
Katiba Institute is a lobby that promotes knowledge and understanding of Kenya's Constitution and constitutionalism and defends and facilitates the implementation of the constitution.
Through lawyer Dudley Ochiel, KI said President Kenyatta has no power to tinker with the names given to him, noting that his action has the harmful effect of undermining the Judiciary's functioning and independence.
"That the Court issue a further order of prohibition stopping the Chief Justice and the Judicial Service Commission, their agents or anyone whatsoever from assigning duties to judges appointed from a partial list of the 40 nominees — contrary to the recommendation of the JSC in 2019 and the orders of this court in February 2020, pending hearing of the application and Petition.
"The cherry-picking and selective appointment or swearing-in of judges undermines the functions and powers of the Judicial Service Commission and the functioning of the Judiciary. It also is an improper extension of the role of the Executive and has created a constitutional crisis," reads the application.
At the same time, Kenya Magistrates and Judges Association accused the Head of State of setting a very bad precedent in Kenya, one of not following the rule of law and disobedience of court orders.
They demanded the names of the six be gazetted with immediate effect, saying the decision to leave them out was surprising, unfounded, and constitutional.
Kenyan-American Law professor Makau Mutua has challenged the newly appointed Chief Justice Martha Koome to protect the independence of the Judiciary; a sentiment also echoed by Senator Kipchumba Murkomen.
"BBI judges Joel Ngugi and George Odunga have been denied elevation to the Court of Appeal. Mr. Kenyatta can't choose which provisions of the constitution to obey, or disregard," Professor Mutua said.
"Our eyes are fixed on the liberation warrior, the Prayer warrior, the Chief Justice, and the President of the Supreme Court Justice Martha Koome. This a watershed moment in the history of our Judiciary and will define the legacy of CJ Koome. Over to you Madam CJ," Senator Murkomen added.