DR Congo's Tshisekedi meets Rwanda's Paul Kagame in volcano eruption hit region
By Maniraguha Ferdinand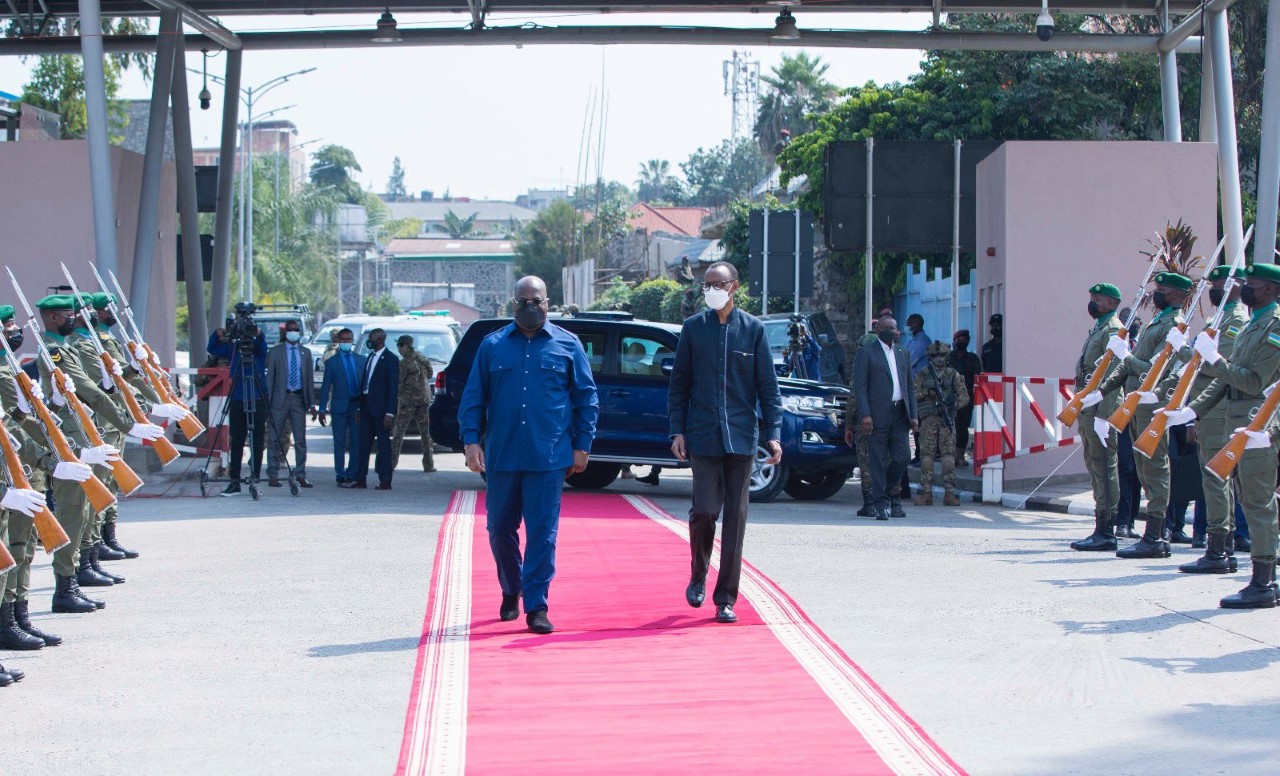 President of Democratic Republic of Congo, Felix Tshisekedi was on Friday received by his Rwandan counterpart Paul Kagame and held bilateral discussions.
His one day working visit in Rwanda was marked by touring areas shaken by recent Nyiragongo volcanic eruption in Rubavu district, which borders with Congo's North Kivu Province.
Following their tour of Rubavu City, Kagame and Tshisekedi proceeded to hold a tête-à-tête. The outcome of the meeting was not shared publicly.
It is believed Kagame and Tshisekedi discussed security problems posed by armed groups operating in Eastern Congo, including FDLR that Kigali accuses to harbor many who have participated into genocide against the Tutsi.
Tshisekedi vowed to uproot those groups that has been destabilizing the region for more than twenty years. He has recently placed Eastern Congo under military rule as to end insecurity there.
Both Presidents also meets during the time when DR Congo applied to be member of East African Community, bloc that Rwanda joined in 2008.
Kagame is slated to reciprocate an official visit in Goma, DR Congo this Saturday, 26th June 2021.
Since 2018, relations between Rwanda and DR Congo has been on good track after years of severed relations.