Cameroon: The Fomunyoh Foundation Extends Largess to Limbe's Children Full of Grace Orphanage.
By Boris Esono Nwenfor
The Fomunyoh Foundation (TFF), a non-profit organization spearheaded by Christopher Fomunyoh has donated food and non-food items to the Children Full of Grace Orphanage in Mile II, Limbe, South West Region of Cameroon.
The Foundation donated items to the Children Full of Grace Orphanage such as toiletries, bags of rice, Red oil, bags of salt amongst others.
The donation by the Fomunyoh Foundation is the third in the past weeks in Cameroon. On June 12, the Foundation visited Grace of God Orphanage in Buea, and then visited the Brightland Christian Orphanage in Wotutu, Mile 4.
Fumunyoh Walters, Representative of the Fomunyoh Foundation and kid-brother to the vision-bearer, assured the kids at the Orphanage that the foundation and its friends will make sure they go to school and become future leaders.
This visit follows that of Dr Christopher Fomunyoh who carried out a visit to displaced persons with his latest visit to Nigeria saw aid and relief items being provided to these displaced persons who are fleeing violence in the North West and South West Regions.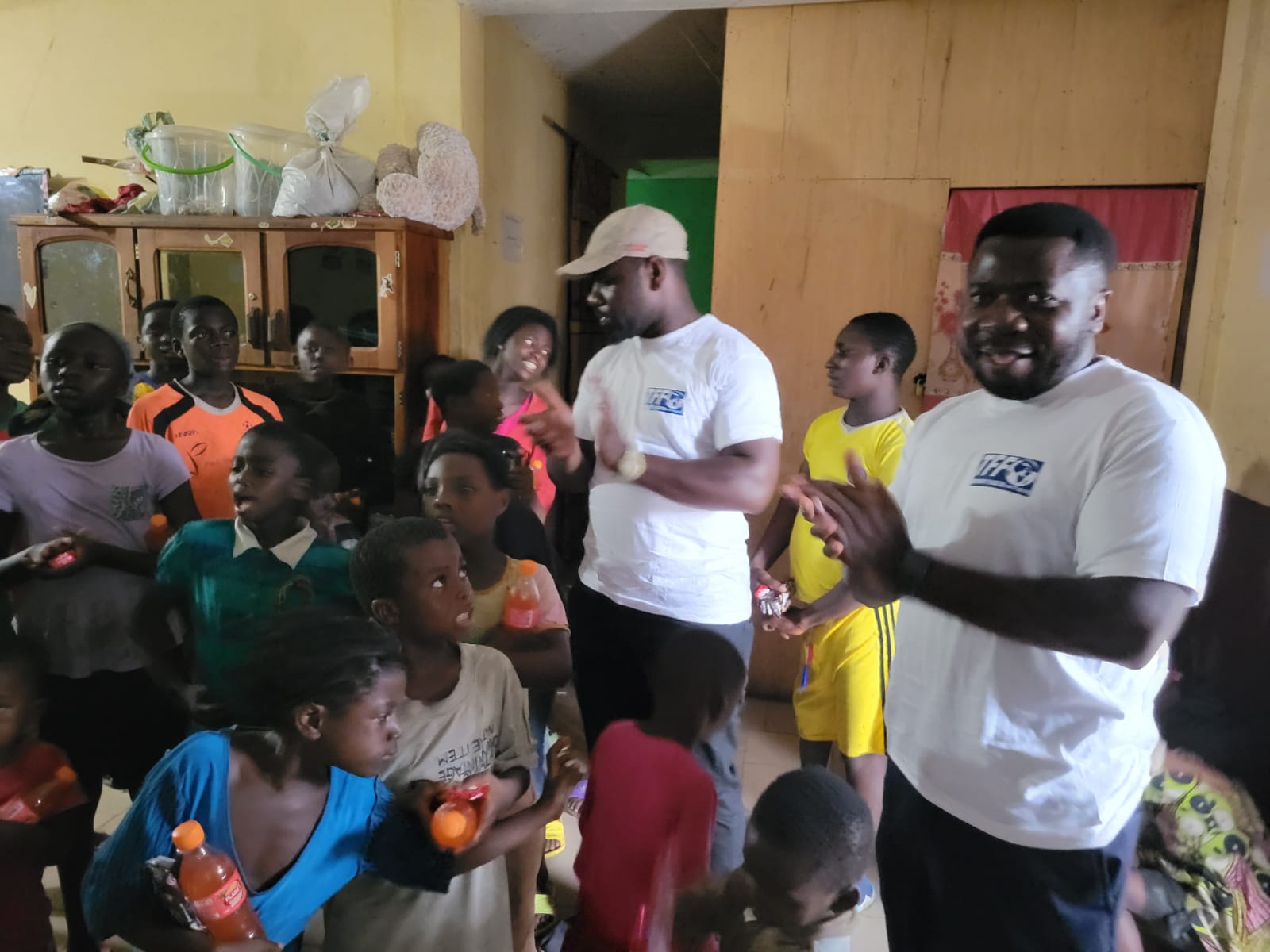 Speaking during the donation exercise, the Limbe II women's forum President Agnes Engemise said: "TFF has recorded a positive print of recent, by extending a hand of fellowship to many vulnerable persons including the Cameroonian refugees taking refuge in Nigeria following the armed conflict in North West and South West Regions of Cameroon."
She added: "We thought it wise to extend this goodwill message to Dr Christopher Fomunyoh, that when next he comes visiting Cameroon, he should not forget to take some time out of his tight schedule to visit the Limbe II Women's Forum. We will be grateful to have you in our midst as an August guest whenever you deem necessary."
The CEO of Botfon Human Rights Watch Mudoh Walter said these visits by the Fomunyoh Foundation is to rekindle hope and also a mark of influence signifying that they are also helping the needy, displaced persons in Cameroon.
"This visit is highly recognized as it is raising hopes to these distressed children. This donation is given hope to the children that despite all the odds, and problems, they still have a place in the society and a better future to go to school and become future leaders of our country," Mudoh Walter said.
The Fomunyoh Foundation also co-sponsored a workshop with Marie Robison to train women and girls to report and monitor cases of violence on women and girls in the North West and South West Regions.
"Reports from this workshops are already reverberating in the North West and South West Regions as we are already receiving reports from our monitors of cases of rape and we are handling two cases where perpetrators have been remanded in custody in Buea," CEO of Botfon Human Rights Watch, Mudoh Walter said.
"This workshop has tilted the reasoning of many women who were very much afraid to speak but with the coming of the workshops the women have gone on air to talk and follow up cases of rape on woman and girls."
About The Fomunyoh Foundation
The Fomunyoh Foundation (TFF) is a non-profit organization founded in 1999 by Dr Christopher Fomunyoh (senior associate and regional director for Central and West Africa at NDI (National Democratic Institute). and a dedicated group of Cameroonians and international democracy advocates.
The Foundation supports charitable causes and assists individuals and movements working for democracy and human rights in the Republic of Cameroon.
It also partners with philanthropies and democratic and human rights constituencies within Cameroon, as well as internationally, to improve the well-being of Cameroonian people and strengthen institutions and human rights in Cameroon.
The foundation is dedicated to the memory of Bah Agwo Fomunyoh, grandfather of TFF's founder and a man of courage and wisdom who lived through German, English and French colonization, and in his time sought to right the wrongs inflicted on ordinary citizens.