Sierra Leone:VSO Supports VIONET & Partners, to boost over 300 Fire Victims at Susan's Bay Community
By Ishmael Sallieu Koroma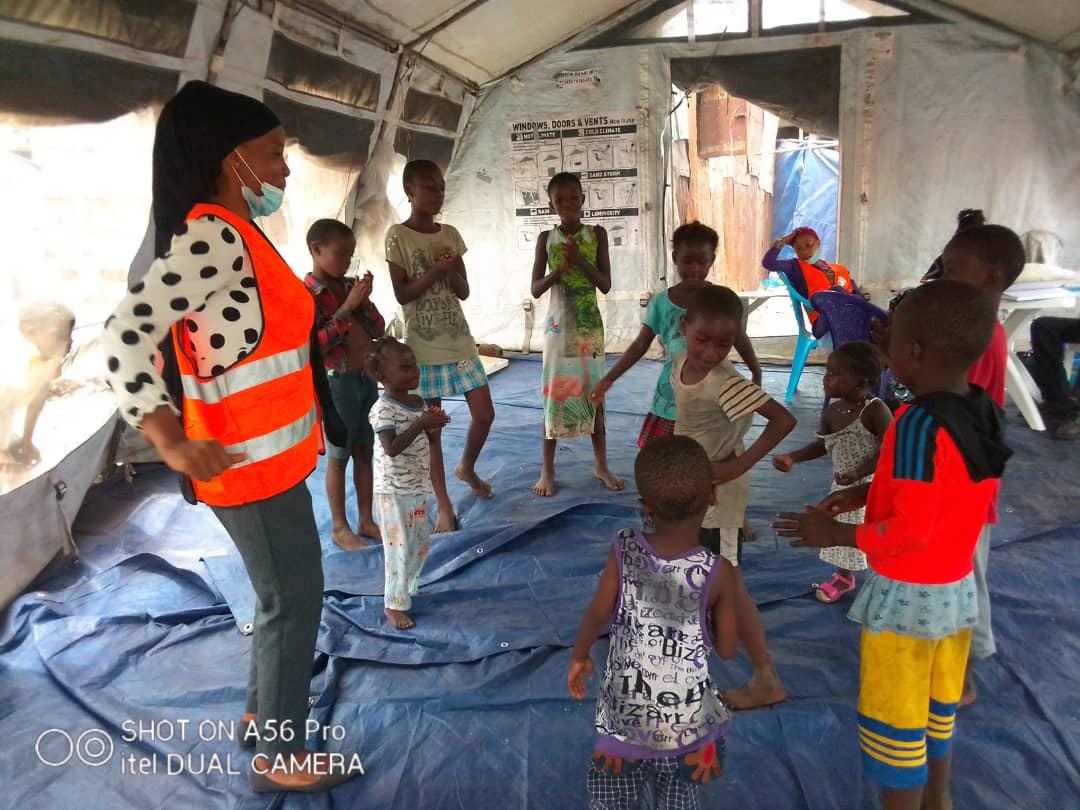 With support from VSO, VOINET and partners have embarked on a food distribution to over 300 fire victims at the Susan's Bay Community.
This move is to ameliorate the sufferings of the poor people in the midst of the Covid-19 pandemic ravaging the world.
The distributed items include rice, onions, tomatoes and other cooking condiments.
In his statement, Ibrahim Kamara, Programme Manager Volunteers Involving Organizations Network (VIONET) said since the fire incident took place at Susan's Bay community on the 24th March 2021, their network through the support of VSO was the first to intervene and joining partners in doing needs assessment of the community, adding that at the end of the day the network is able to put together four pillars on how they would go about their intervention.
"The four pillars of which our volunteers are based on today, we have four pillars, we have the psychosocial pillar, educational pillar, food distribution pillar and health pillar. Since the intervention, VOINET has been participating effectively on all those pillars. Well, in the food distribution pillars VOINET is actively involving helping ONS and other partners in distributing food and other items,'' he said.
He added that even before they had funding from VSO, they have been playing a great role in trying to rebrand the children in that community through psychosocial support, stating that they are targeting them because they are devastated during the incident; thus they needed sober guidance and counselling in order to help them in their healing process .
Ibrahim Kamara further said they have been working in collaboration with many non–governmental organization, community based organizations such as Strong Women Strong Girls Sierra Leone, Liberating the Depressed Foundation, in pursuit to contribute in diverse ways in helping the community.
"So far so good during our intervention we have been able to minimize the issue of gender based violence, violating child's right because during our intervention we actually preach to community members that children have right and parents have the responsibility to look out for their children and they should not be violated .The impact has been so great, there is no more child beating and all the other things that amount to child abuse both physical and verbal,'' Kamara lamented.
 The VOINET Programme Manager went on to say, with the intervention   with our funding from VSO, they are going to reach 300 people with food supply, reaching  150 children with educational materials, with 300-400 on psychosocial support, counselling and trauma healing counselling.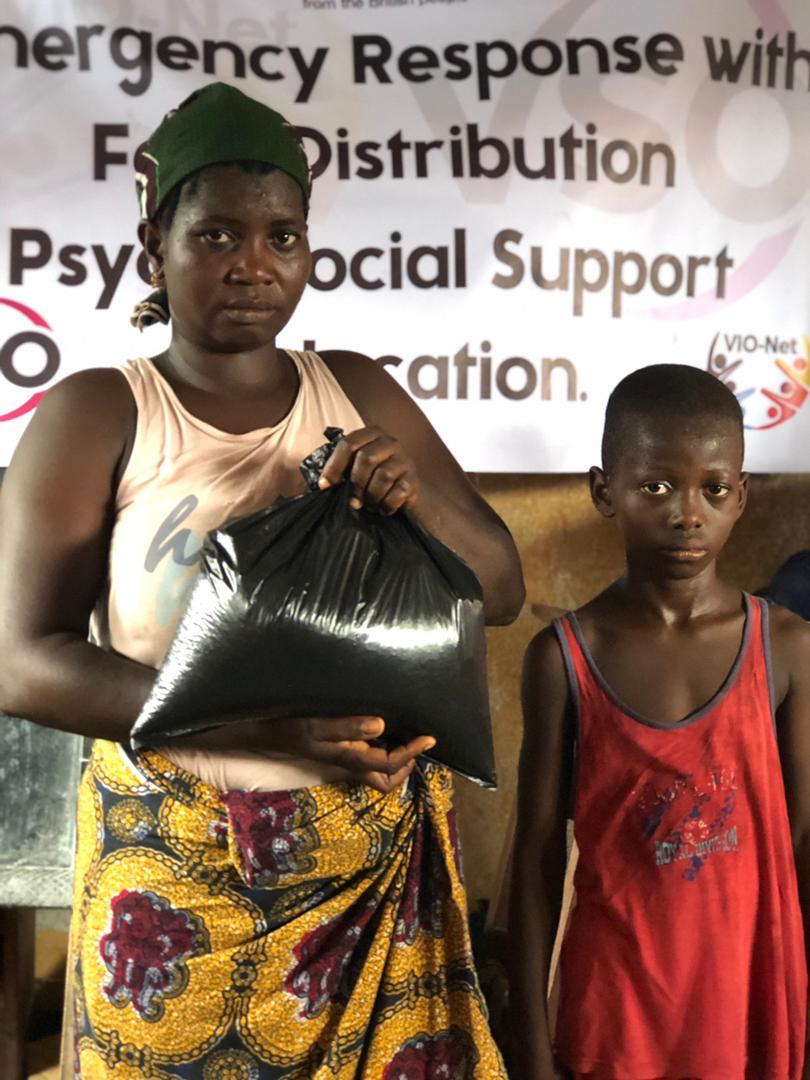 On their part, Samuel Turay, Project assistant VSO said they as an organization has supported the emergency response to the Susan's Bay Community with psychosocial, educational including food distribution support.
"But before that we have been able to support volunteers with credit, food and transportation from the 27th March to date also provided part of the support to the communities as well as looking at hygiene and the distribution of sanitary pads,'' he said.
He added that they are also supporting them with education materials such as books, pencils, geometry sets for school going children in the community.
"We VSO provided trainings for the volunteers on safeguard and psychosocial support and also   some referrals for any violence issue how they can report them. This is not VSO's first response, we have been supporting response from Ebola to flashfloods and to every other natural disaster nationwide  ,'' Turay added.
One of the beneficiaries, Mamie Isata Selina a mother of 9, said, she is very happy for what VOINET through their partners have done for her stating that she will be able to eat well and feed well her children adding that since she had an accident, no family member has come to her aid except for charitable or volunteers like them who have come to her aid.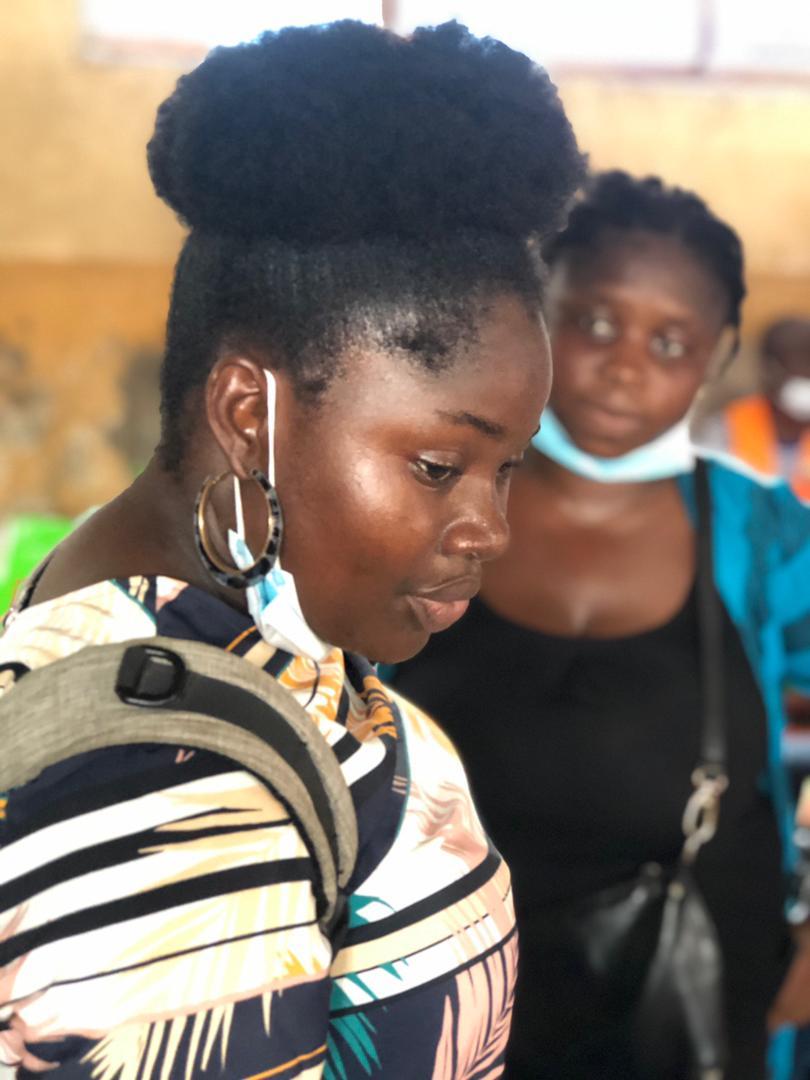 "I am happy for what you have done for me. Thank you so much. Right now I don't have where to sleep this has impacted me on my health, my sides are aching. God bless you for the food and kind gesture,'' she said.
Another beneficiary Kadiatu Aminata Coleson expressed thanks and appreciation for the kind gesture stating that the rice, onion and other condiments will help her and her family to get a decent meal thanking VOINET and partners what they have done for her and others in their community, hoping of another donation.
---