Seeking Africa's superwomen – Africa's Business Heroes 2021
The face of female entrepreneurship may be changing across Africa, but access to funding continues to be unequal, with an estimated USD 42 billion finance gap. This doesn't seem to deter women from seeking income-generation opportunities – Africa has some of the highest percentages of female-led businesses in the world, including the top three countries – Uganda (39.6%), Botswana (38.5%) and Ghana (36.5%).
Limited access to finance has an impact on growth and business success; data gathered by the World Bank indicates male-owned enterprises in 10 African countries on average have six times the capital of those owned by women and enjoy 38% higher monthly profits.
With the multiple challenges currently facing women entrepreneurs across the continent, the Africa's Business Heroes (ABH) competition, is good news. Now in its third year, the annual competition, a philanthropic initiative of the Jack Ma Foundation, pursues an inclusive and grassroots agenda, and it is open to entrepreneurs of any gender, age or background. Ten finalists will win a share of USD 1.5 million in grant funding, and all participants will be able to access training, mentorship, global visibility and to be part of a network of business leaders. Aspiring candidates have until June 7 to apply for the 2021 edition, in English or French.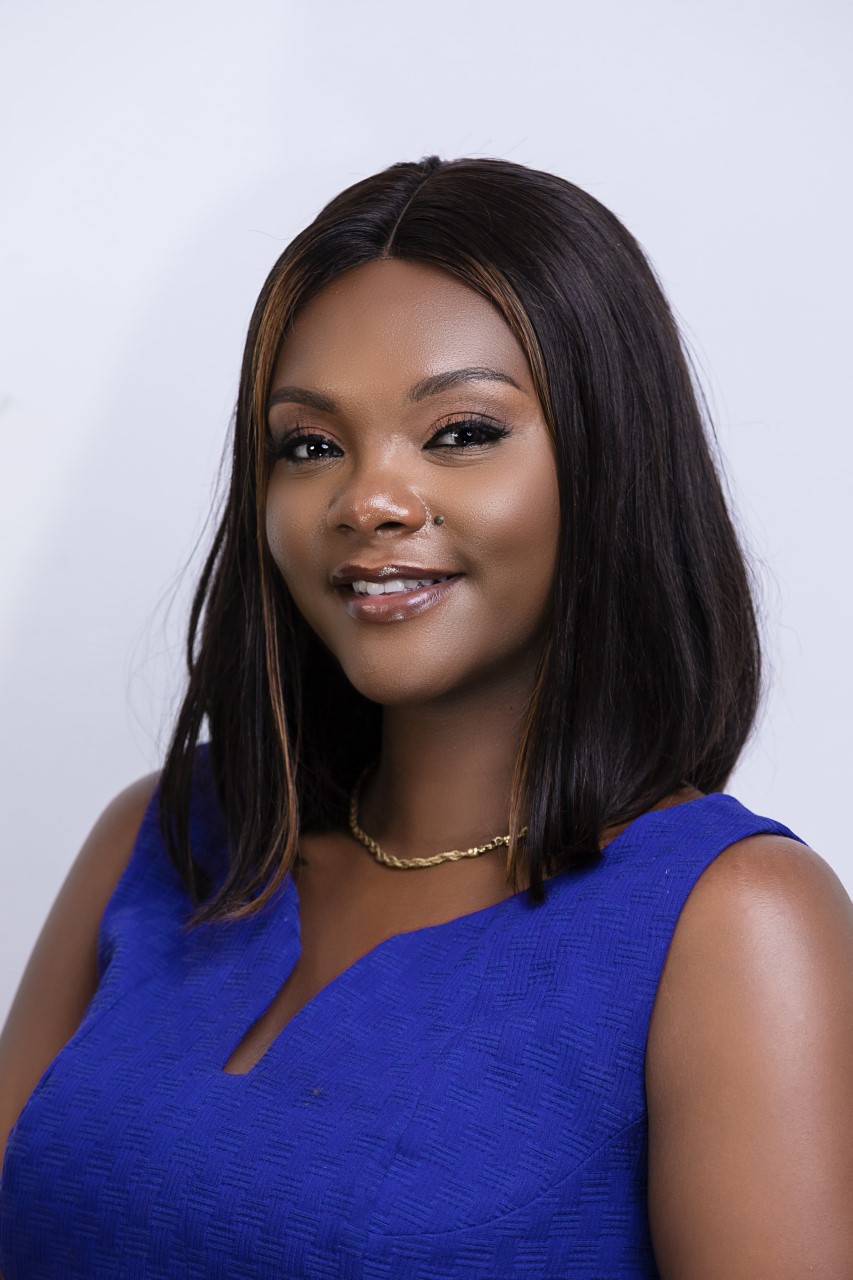 The 2021 theme is 'It's African Time'. "We want to highlight the people who are driving innovation, challenging stereotypes and solving problems," says Zahra Baitie-Boateng, ABH Head of Partnerships and Programmes. "We're particularly interested in businesses that are addressing societal challenges and helping achieve the UN sustainable development goals."
According to Baitie-Boateng, women's participation is a top priority: "We are committed to inclusion and thrilled to see growing numbers of women applying and succeeding. Last year, half of our top 50 finalists were women – a 24% increase from 2019. Their stories show how women in Africa are successfully pursuing their business dreams."
Since the competition started in 2019, both first-place winners have been women: Nigeria's Temie Giwa-Tubosun, founder and CEO of LifeBank an innovative medical distribution supply company and Chebet Lesan, founder of Bright Green Renewable Energy, a Kenyan company that is saving lives and protecting the planet with energy-efficient biofuel blocks.
Between 2019 and 2020, a total of eight winning women have made it to the Africa's Business Heroes top 10 so far. All are unanimous that participating has benefited them personally and professionally.
Lesan's winning grant of USD 300,000 in 2020 enabled her to expand Bright Green's operations beyond Kenyan borders. She believes the true value of the competition is much more than monetary, it's a vehicle to reach a far wider audience. "Africa is not short of talent and ideas, there is a big opportunity for growth. ABH highlights the brilliance, determination, and capabilities of the African people. There are many exceptional businesses in this continent. If you have built a business, and it's working, the world needs to know. I encourage young entrepreneurs to use ABH as a platform to tell your story. "
Temie Giwa-Tubosun, of LifeBank, Nigeria, shares a similar experience, after winning USD 250, 000 in 2019. "Since the competition, LifeBank has experienced tremendous growth and our revenue has doubled. We are now expanding to more African countries and plan to reach across the continent. I am forever grateful to the ABH team as they not only supported us with the prize fund but also continue to follow up on the community of entrepreneurs afterwards. When I watch my pitch on the recording of the ABH grand finale show, I am reminded of the key lessons and the importance of not growing too quickly."
For second runner up in 2020 Ethel Mupambwa, co-founder and executive director of Moneymart in Zimbabwe, limited access to finance was the inspiration to start her business. "Fortune favours the brave! Be a solution provider Challenging times provide vast opportunities; those challenges need a generation to solve them. The first step is to believe and start.
Mupambwa treasures the advice, feedback and support given by the ABH judges: "The ABH mentorship did not just prepare me for the grand finale, it prepared me for life. I would not get such world-class mentorship if l had not entered the competition."
"To those wishing to participate in 2021, please show up. Do not underestimate the vision you have, your passion, and the impact you are making in your society. You have all that it takes, and we are cheering you on from the terraces."
Mame Diarra Bousso Gueye from Senegal, founder of consciouslifestyle brand DIARRABLU, sees the ABH competition as an enormous opportunity. "To anyone thinking about pursuing entrepreneurship or applying to ABH 2021, my advice is to go for it. You never lose, you either win or learn and what you learn can help you win even bigger later."
2019 finalist Kevine Kagirimpundu, the co-founder of eco-friendly shoe brand UZURI K&Y in Rwanda, also experienced easier access to funding after taking part, over and above her winning grant: "Strive Masiyiwa, one of the judges, introduced us to a very important contact who has been helping us raise more investment. We are now close to building our factory for completion in 2022." She encourages everyone to enter: "There's great potential and opportunities for all participants."
Mechanical engineer and social entrepreneur Christelle Kwizera, third place winner in 2019, is the founder of the social enterprise Water Access Rwanda, which transforms broken boreholes into state-of-the-art solar-powered water kiosks and pipelines. For her, the best thing to come out of the competition has been the relationships formed with fellow entrepreneurs. "The prize has not only enabled us to survive through many challenges brought about by Covid-19 but also created for us a lot of connections beyond Africa which has resulted in further funding and opportunities from global players. Using the funding we received, we are now servicing more people, targeting 30 million families with clean water and creating over 13,000 jobs in the coming years. It's a rare opportunity."
Joan Rukundo Nalubega started her organic soap social enterprise Uganics, to fight malaria and save lives. "Entrepreneurship is more than starting a business. It is doing something beyond yourself with a willingness and openness to take risks. Young people on the continent, and especially in Uganda, are tackling the problems that were once their nightmares. They are learning, adapting, collaborating, and innovating to find solutions and ultimately become drivers of the change we want to see."
Nalubega's advice to people considering entering in 2021: "Apply and be honest, be you. Believe in yourself and put your best foot forward. It is a big competition, and you must stay true to your business and what makes it stand out. You should understand your business at an expert level. Knowing your numbers – financials and your impact – will get you far."
Dr Emma Naluyima Mugerwa, an ABH finalist in 2020 and founder of MST Junior School in Uganda, saw the educational institution as a practical solution to the country's problem of youth unemployment. "Entrepreneurship is the ability to look at a challenge in your community and think of ways to tackle it while making money. 70% of Africa are youth and many – about three-quarters – do not find jobs after school. This is a massive opportunity, to skill the youth and create a future workforce."
Mugerwa encourages businesswomen to subscribe to a digital future: "Use social media platforms often, to promote your enterprise and to scout online for opportunities. This is how I landed on the ABH launch announcement during the pandemic." To prepare her learners for today's world, Mugerwa invested her prize grant into extending the school's technology capabilities.
"Entrepreneurial success is key to Africa's development," said Baitie-Boateng. "We encourage the women who are succeeding, despite the challenges, to enter this year's Africa's Business Heroes before June 7, for unparalleled support that can take their business to a new level."
How to enter Africa's Business Heroes 2021
To be eligible to enter the Africa's Business Heroes 2021, you must be the founder or co-founder of a business based in Africa that has been running for at least three years. African entrepreneurs from all sectors, age groups and genders are welcome, particularly people who are making a positive difference in their communities. Successful applicants go through several evaluation rounds before a grand finale at the end of the year. The top 10 finalists win a share of the USD 1.5 million grant funding, as well as access to training, mentorship, and a dynamic community of international leaders, experts, investors, and accelerators.
For details or to apply visit https://africabusinessheroes.org/en/the-prize/overview
##
References
2020 Mastercard Index of Women Entrepreneurs – according to the 2020 Mastercard Index of Women Entrepreneurs, Africa has the world's top three countries when it comes to women entrepreneurs (as a percentage): Uganda (39.6%), Botswana (38.5%) and Ghana (36.5%).
According to the Global Entrepreneurship Monitor 2019/20 sub-Saharan Africa has the highest rate of female entrepreneurs globally with approximately 26% of female adults engaged in entrepreneurial activity.