Rwanda:Kagame Receives receives Idriss Deby Itno's son
By Maniraguha Ferdinand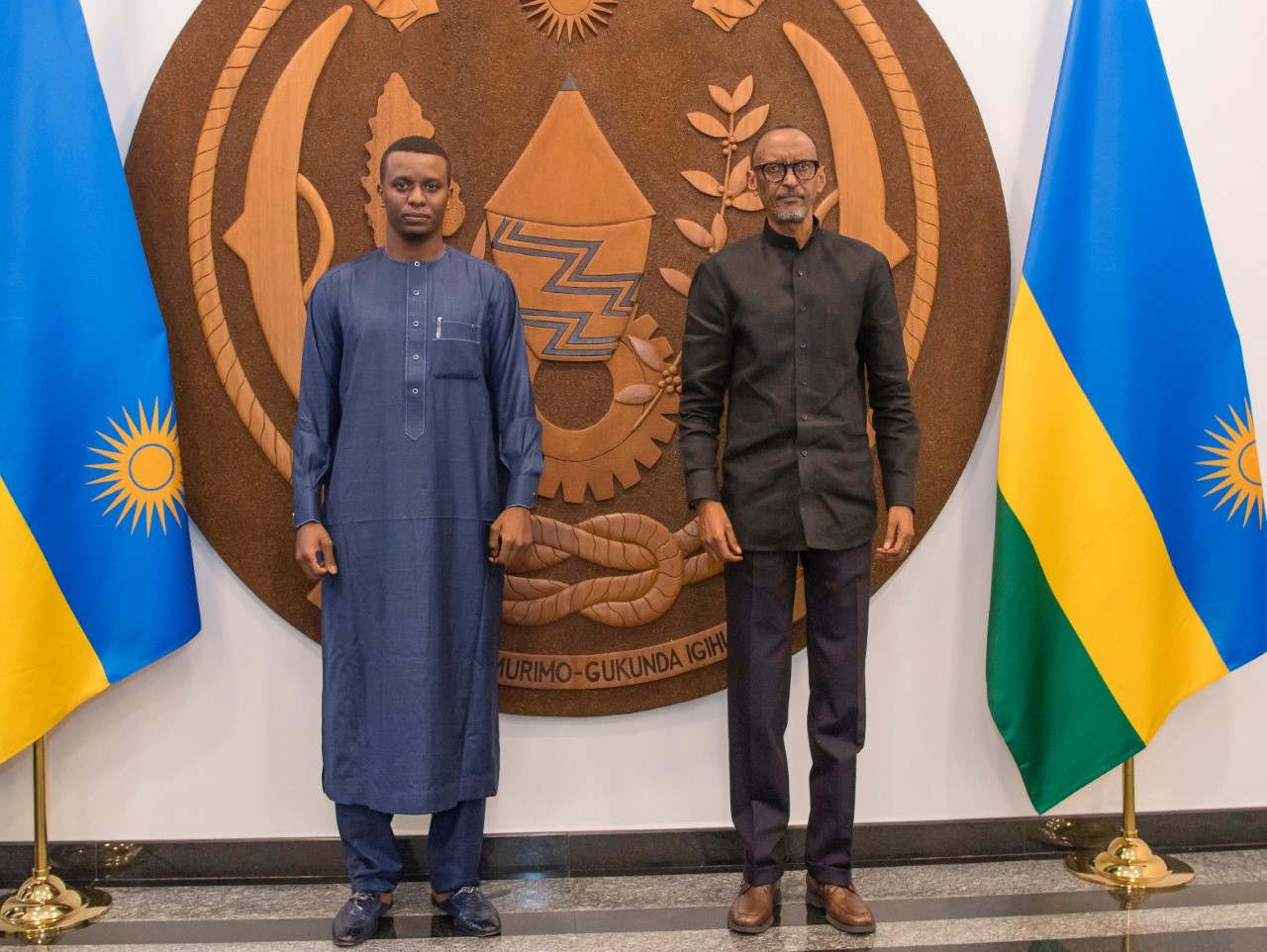 President of Rwanda Paul Kagame on Thursday 5th May 2021 received Abdelkerim Deby Itno, the Director of Cabinet and Special Envoy of the President of the Transitional Military Council of Chad.
Abdelkerim Deby Itno, 29 is a young brother to General Mahamat Idriss Deby who heads Transitional Military Council of Chad after the sudden death of his father Idriss Deby Itno last month.
The content of the discussions between president Kagame and Abdelkerim Deby Itno has not been shared.
Rwanda and Chad are members of Economic Community of Central African States (ECCAS). Rwandan troops also are key players in UN Peacekeeping mission in Central Africa, the neighboring country to Chad that has been shaken by insecurity for so long.
It seems that Mahamat Idriss Deby is seeking legitimacy and support from African heads of states while Chad's internal opposition accuses him of a coup against legitimate institutions.
President Idriss Deby Itno was killed on battlefront last month, according to government.
He was replaced by a military council headed by his son, whereas speaker of parliament was the one to lead transition according to Chad's constitution.
Government, parliament and constitution were dissolved for 18 months.