Dangote Refinery Oil Refinery: XCMG's End-to-end Service Supports 2,500 Units of Equipment for Construction of the Largest Oil Refinery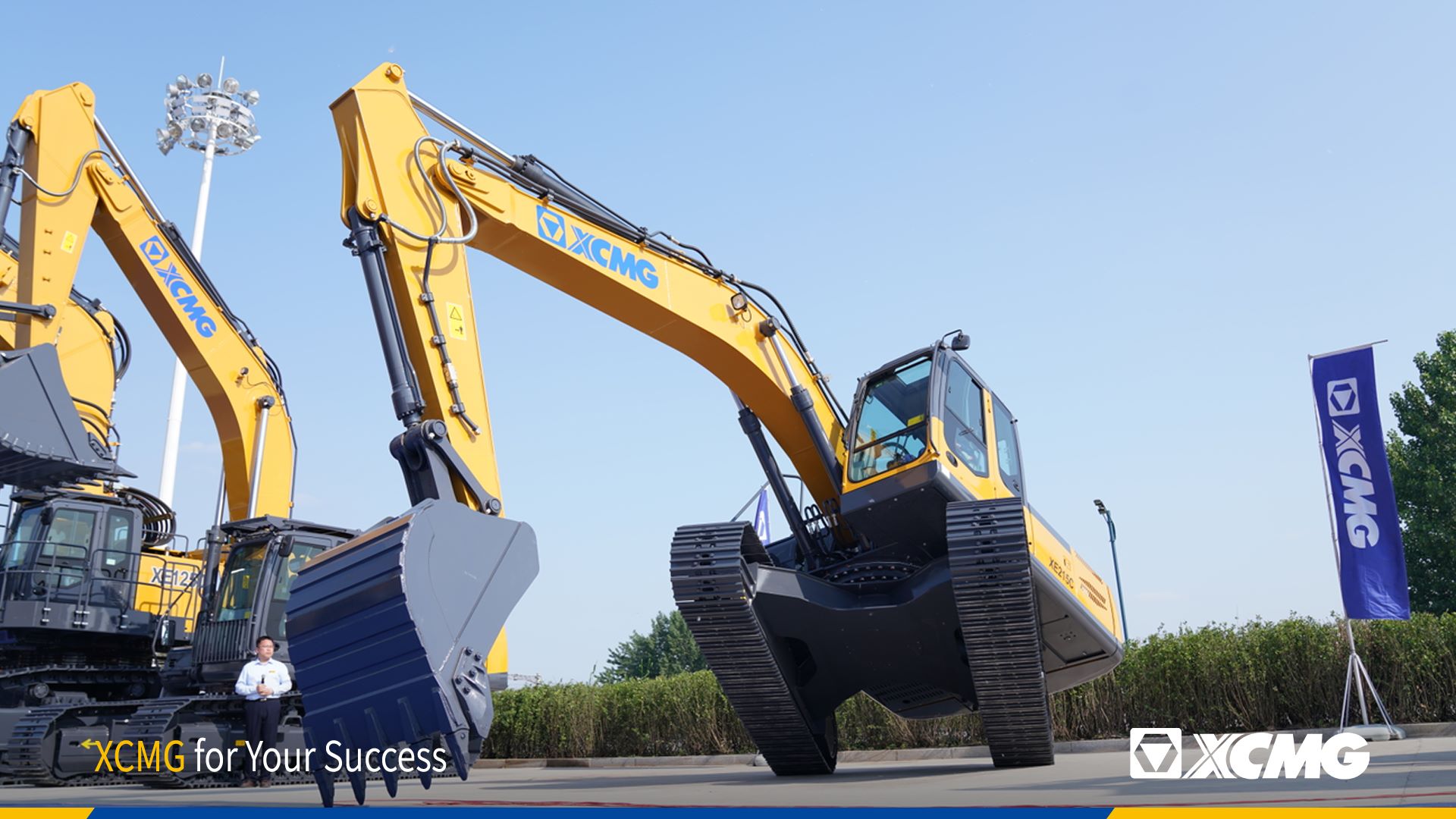 XCMG Construction Machinery Co.Ltd (000425.SZ), global top three construction machinery manufacturer, has deployed a team of 81 engineers and technicians to work on the construction of the world's largest oil refinery project, the Dangote Refinery, located at Lekki Free Zone in Lagos, Nigeria. The team is providing end-to end, round-the-clock service to facilitate more than 2,500 units of construction machinery equipment.
Built with an investment of nearly $35.38 billion (29 billion Euro), the Dangote Refinery project covers an area of 250,000 hectares, and the phase I and II of the project is expected to be completed by 2022. Once in full operation, the refinery will produce gasoline and other petrochemical products such as polyethylene and polypropylene.
Nigeria, the largest oil-producing country in Africa, currently has four operating oil refineries. However, due to equipment aging and poor maintenance, the plants are in a state of partial shutdowns with a combined daily output of less than 445,000 barrels, while the average daily consumption is approximately 40 million liters, 7 million liters lesser than of which are produced locally.
"The refined oil output of the Dangote Refinery will be able to fulfill the gasoline demand in Nigeria sufficiently, even meeting West Africa's demand for refined oil, freeing Nigeria from its dependence on oil imports. XCMG is proud to participate in this mega refinery project," said Jiansen Liu, Vice President of XCMG and General Manager of XCMG Import and Export Company.
Led by Liu Jiansen, the team submitted a complete construction technology solution with more than 500 units of equipment from 13 categories within one month for the construction contract bidding.
Subsequently, XCMG won a massive order of 504 equipment from 37 models, the largest export order to Africa across the Chinese construction machinery industry, including 27 concrete mixer trucks, two pump trucks and five mixing plants. Throughout the construction period, the XCMG project team provided after-sales engineer support at the site to monitor the construction conditions.
End-to-end Service
The team managed several other challenges including the road conditions which required levelling with road rollers and graders, and excavators to dig waterways for drainage every few days. Liu and the team also took on tasks such as 30-ton hoisting, HB41A pump truck debugging and sand pumping from the Gulf of Guinea to fill up the marsh – a task completed by XCMG excavators and dump trucks, also aiding in anti-flood rescues.
To facilitate the maintenance of XCMG equipment, the end-to-end service team set up a 5,000-square-meter equipment maintenance workshop on site to provide support, mechanical debugging and maintenance services. The comprehensive after-sales service prompted Dangote Group to sign an additional order of 183 crawler cranes, 201 concrete equipment and 40 hydraulic vibratory hammers with XCMG.
To date, the Dangote Refinery Project has purchased XCMG machinery equipment totaling $400 million and spare parts worth $35 million.
About XCMG Construction Machinery Co. Ltd
XCMG, a multinational heavy machinery manufacturing company, leverages on its experience and expertise of over 78 years to manufacture top of the line goods. It currently ranks third in the world's construction machinery industry and exports to over 187 regions worldwide.
*Source XCMG