Cameroon's K-Empire Warms Up For Premium Entertainment Services
By Boris Esono Nwenfor
With its electric look and an unusual atmosphere, K-Empire presents the whole world with a friendly atmosphere of entertainment. Located in the Essos district in a place called "Ben le Boucher" in Cameroon's political capital Yaounde, K-Empire offers you five-star services coupled with a cosy atmosphere.
With its slogan "An Atmosphere of Taste" K-Empire offers the world a unique blend of good music from top-notch DJs and it also serves as an avenue for individuals who wish to have the best entertainment there is.
Speaking to Pan African Visions in Buea on the establishment of K-Empire, Khumbah Edith-Rosa epse Nkemzi, owner of K-Empire said it is a "fantastic place a place where you will get real entertainment."
Pan African Visions: How did K-Empire come about?
Khumbah Edith: I was in business and they were mostly based in Buea. With the coming of the Anglophone crisis businesses went down to lower than low, it went down to a level that we could not break even. I started thinking out of the box that nothing is happening in Buea and so what can we do. I went to Yaounde, looked around and I saw that in Yaounde entertainment is what is the business there. I told myself that if I could create something that people can drink and dance then it would be good. I spoke to most of my children in Yaounde and one-off them that I consider more intelligent, Larry said aunty open a snack bar. He said put money in a snack bar and you will not regret it. I like to do things that I like and that is how the k-empire came about.
Pan African Visions: What is the meaning of K-Empire?
Khumbah Edith: K-Empire stands for Khumbah Empire. I did not want to write the whole name and that is why it was shortened to just K-Empire.
Pan African Visions: What are the services one can get at k-Empire?
Khumbah Edith: K-Empire is a snack bar, and we serve mostly drinks at the moment. We are still thinking of bringing in snacks and food but we have not gotten there yet. For now, the basic things are drinks and good music. It also gives the people who are coming there good entertainment.
Pan African Visions: What are some of the innovations at K-Empire?
Khumbah Edith: Initially, when we started K-Empire we had days for some artists. When we were doing the grand opening we had "Nyangono" and our target was that every month we are going to be bringing musicians. But with the COVID-19 the crowd that comes there is too big, so we have suspended that for now. When they come (artists) you have the money but the crowd coupled with the challenge is enormous. Wednesdays used to be "Hip Hop Night" while Sundays were "Old Timers". We hope that after the COVID things go back to the way they were before
Pan African Visions: With the coming of the COVID-19, how has it affected activities at K-Empire?
Khumbah Edith: The COVID-19 has hit us hard. I have a business partner who is my elder brother, Emmanuel Khumbah who is in Maryland, USA. When we did everything and got to the final stage; we were looking at doing a small opening, see the challenges and everything before we do a grand opening, the day I bought drinks (March 2020) is the day the Prime Ministerial Order came out. Because of COVID, everything had to be shut down. I had no choice but to shut down until when places will be fine. The business is not productive as we had been projected but we are not coming back empty-handed.
COVID-19 is not the only challenge I have been facing, the issue of management and honesty is another problem. One thing with Cameroonians is that they do not have a sense of management. You get a young man to come work for you and the first thing you get is what is my pay and not even questions like what am I to do? The interest is the money and not the work. You bring people and all they look is for ways to cheat you. My son Sam is there trying to manage the place but the workers are an issue.
The other issue is customer service. When I am there they serve people well but when you are not there as the owner it is a problem. People do not know what it takes to maintain something. Cameroonians do not have a sense of duty and customer service.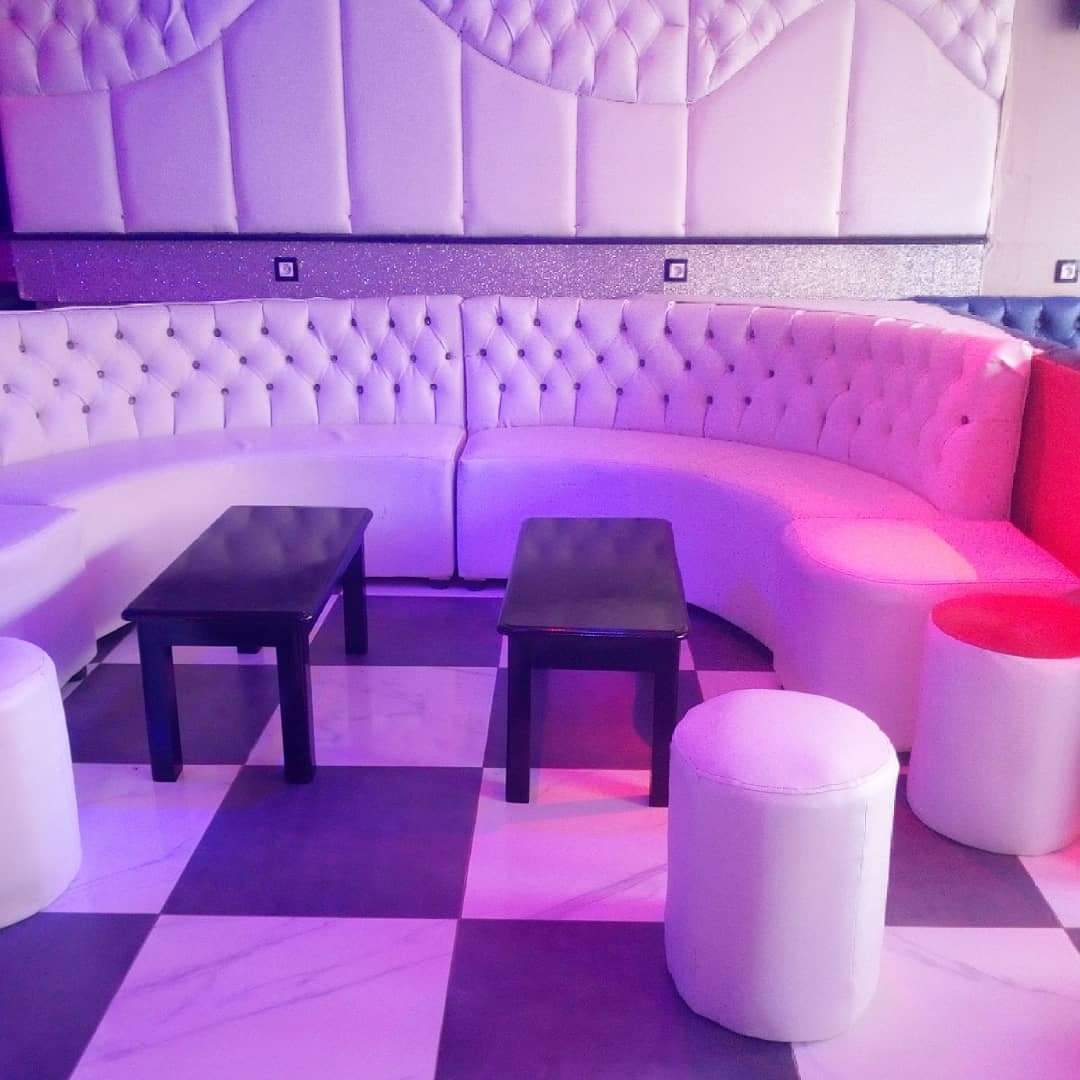 Pan African Visions: We are still in the COVID-19 situation, how is the K-Empire doing and trying to stay relevant?
Khumbah Edith: We are trying our best to make sure that people are safe, by following the barrier measures that are in place. We have a hand-washing point at the entrance. We have a limit on the number of people who can be in the place; we have a huge space both down and up but when it gets to a certain number we make sure that some people can sit outside and drink to limit the number to avoid the crowd. We have to make money, but we also have to be value health and human life in this trying times.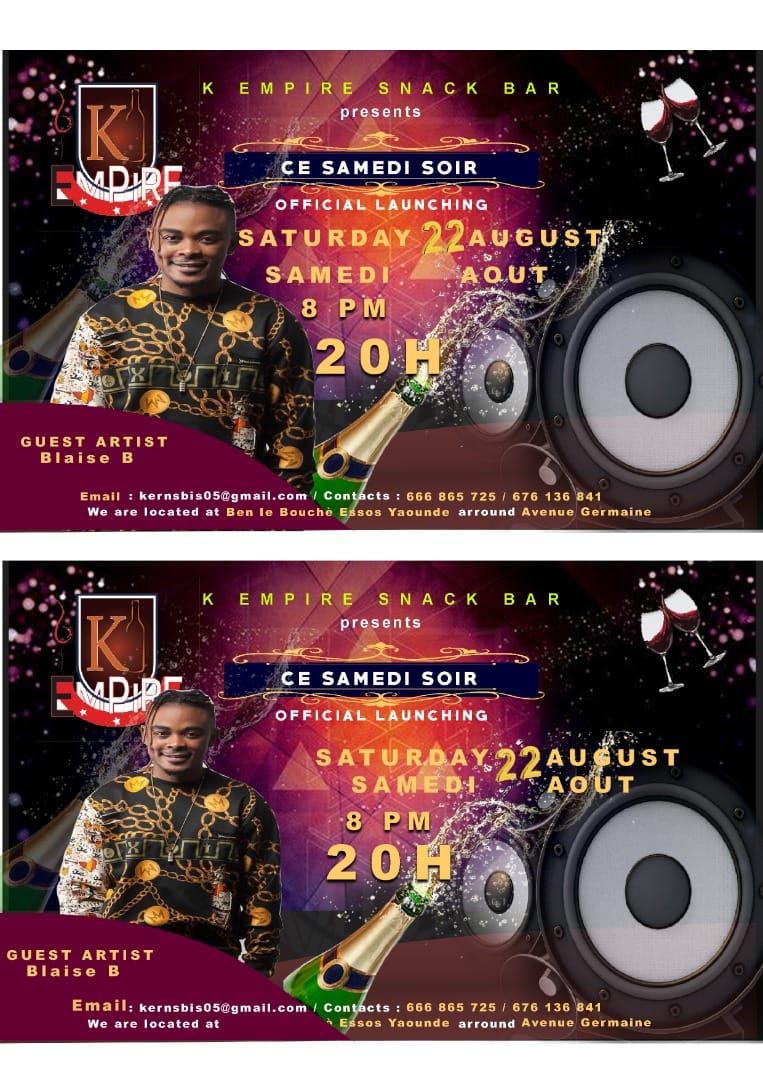 Pan African Visions: Are you looking for any help from the government?
Khumbah Edith: What I will like to tell the government is their tax policy. I have all my papers for the snack; I have papers from tourism (I am supposed to open 24/7) yet we still have people (uniform officers) who still come and disturb us and even shut us down. The government should look at putting a good business policy in place and that is the one that is killing us in Cameroon.
Pan African Visions: Thank you for granting this interview, any final word from you?
Khumbah Edith: Just to say the challenges are there but we are pushing on and we are hoping that someday the COVID-19 will be gone. We have big plans and a strong vision for K-Empire. Be on the watch because when COVID gives way and restrictions are eased, we will K-Empire will simply be irresistible. For now we will keep things basic and function in strict respect of safety measures.
*Courtesy of May Issue of PAV Magazine