Ali Mazrui Forever: New Book Sheds Light on Life and Times of Great Scholar
By Ajong Mbapndah L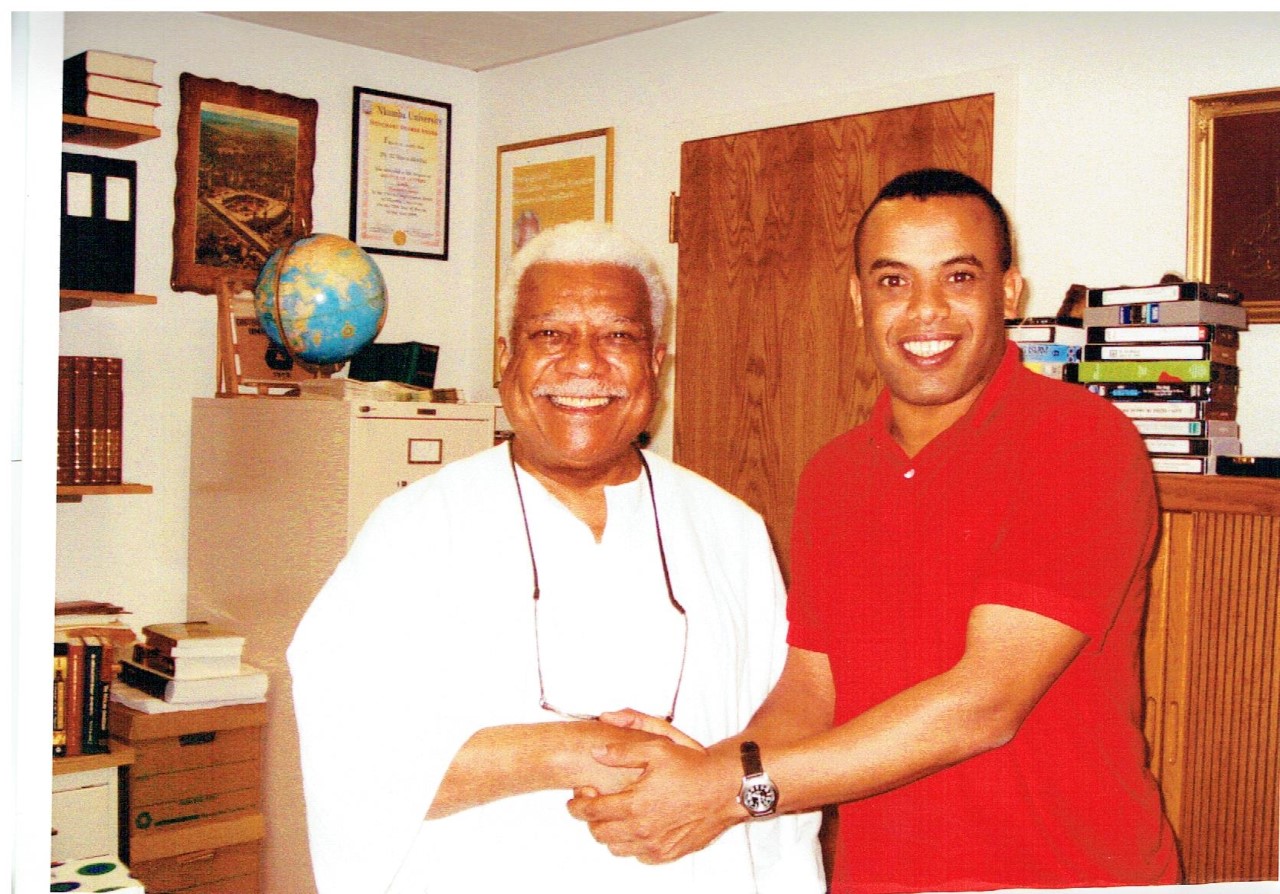 Ali Mazrui was one of the most under-studied and under-appreciated scholars, says Seifudein Adem, Professor of Global Studies, Doshisha University, Kyoto, Japan in selling the merits of a new book he has put out in honor of one of Africa's greatest sons.
"Mazrui was the most stimulating thinker I have ever known," says Seifudein who worked closely with the erudite scholar for more than a decade. Titled "Postcolonial Constructivism: Mazrui's Theory of Intercultural Relations," Seifudein says the book is about Mazrui, mostly in his own words and in the words of those who knew him.
The ambition of the book is to introduce Mazrui's vast, multi-faceted and stimulating scholarship to a wider audience and do so as comprehensively as possible, Seifudein says in an interview with PAV.
For readers who do not know Seifudein Adem, could we start with an introduction and your relationship with Prof Ali Mazrui?
Prof Seifudein Adem: I first met Professor Ali Mazrui in July 2002 in Binghamton, New York, after my appointment as a research associate at the Institute of Global Cultural Studies (IGCS), Binghamton University; IGCS was created by Mazrui in 1989. I was at the time teaching political science in Japan. How I felt when I met him for the first time probably came close to what he said he had felt when he met one of his intellectual heroes, American political scientist James Coleman. Mazrui met Coleman in 1964 at the University of Ibadan, Nigeria. Mazrui was intimately familiar with Coleman's scholarship before he met him. I had also known quite a bit about Mazrui's scholarship before I met him, as I had just completed a book manuscript on him, subsequently published as Paradigm Lost, Paradigm Regained: The Worldview of Ali A. Mazrui (2002). Mazrui said there was an element of hero-worship in his response when he met Coleman. I can say so also was my own experience when I met Mazrui. In 2003, we met again in Africa, but neither in his country of birth. Kenya, nor in mine, Ethiopia. We met in Durban, South Africa. The occasion was the 19th Congress of the International Political Science Association. When IGCS advertised an opening for a junior faculty in 2005, I applied and was selected for the position. As you know Mazrui died in 2014. Meantime I served as the Associate Director of IGCS from 2006 until 2016.
How did the interaction with Ali Mazrui shape the way Seifudein Adem perceives issues across Africa and the globe?
Prof Seifudein Adem: Almost everything I know about African cultures and civilizations, I learned them from Ali Mazrui or has been influenced by him.
My familiarity with Mazrui's scholarship predates my arrival in 2005. In fact, it even predates my 1992 travel to Japan, where I was to receive my graduate education, work and live for the next fourteen years. The normative positions he had taken on some of the major global issues as well as the unique style of analysis in his voluminous writings, have, I must admit, mesmerized me since the late 1980s, when I was an undergraduate student at Addis Ababa University, Ethiopia.
It was of course the greatest privilege for any Africanist to be able to work with a scholar of Ali Mazrui's stature. Mazrui was the most stimulating thinker I have ever known. He has influenced and sharpened my perspectives about Africa and global affairs in general.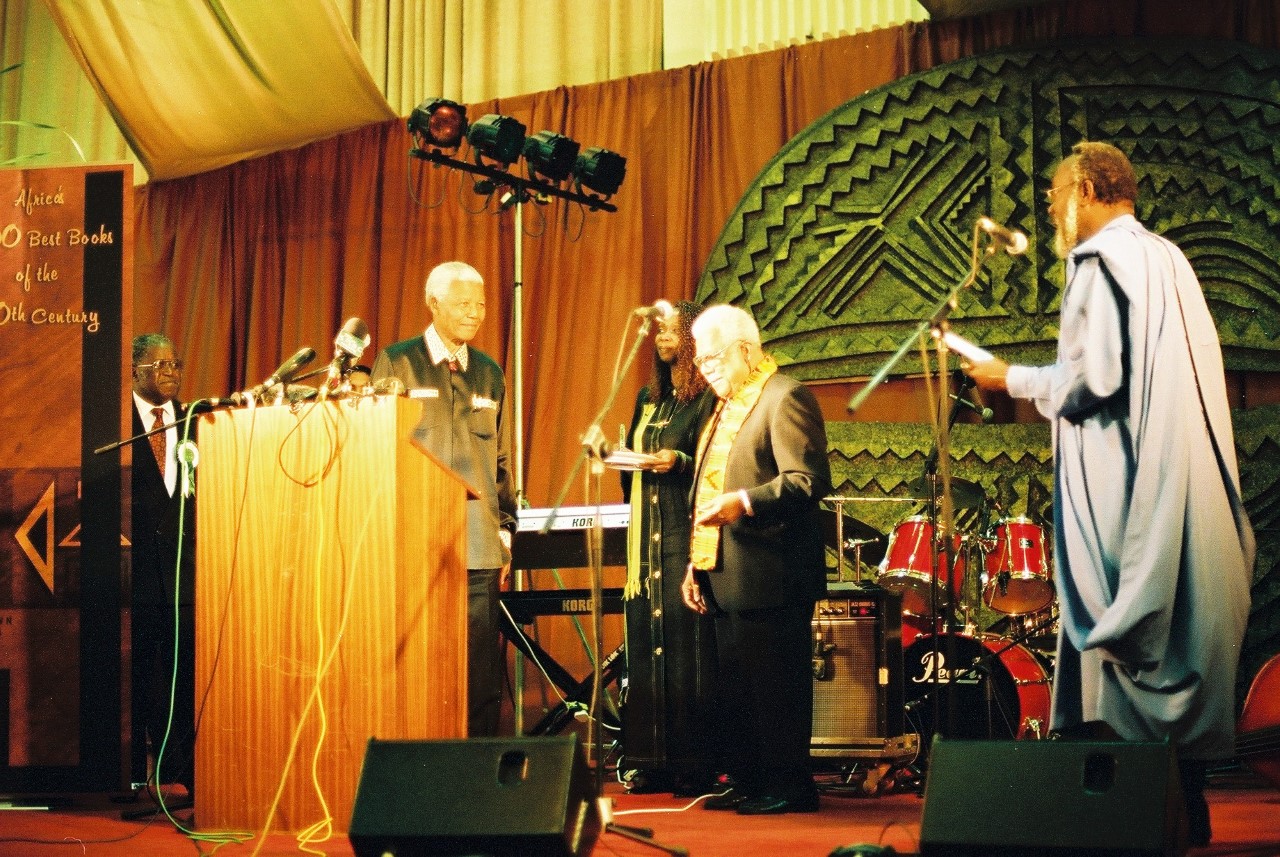 You are out with a new book "Postcolonial Constructivism: Mazrui's Theory of Intercultural Relations," may we know the message you seek to pass across?
Prof Seifudein Adem: In my view, Ali Mazrui was one of the most under-studied and under-appreciated scholars of our time, and there are many purported reasons for this. The message I wanted to pass across is simple: here is a book, a product of notes taken at different places over a long period of time, more than twenty years depending on how it is counted, about Mazrui, mostly in his own words and in the words of those who knew him. Read the book and judge Mazrui for yourself. It is an invitation.
What motivated you to come up with the book, what relevance do you think it could have on contemporary Africa?
Prof Seifudein Adem: I was preparing for many years to write a book that would serve as a useful source of information about Ali Mazrui and his ideas in a manner that is both scholarly and decidedly of human interest. The ambition of the book is to introduce Mazrui's vast, multi-faceted and stimulating scholarship to a wider audience and do so as comprehensively as possible. By publishing this book, I believe I have managed to do that.
Just to give some idea to your esteemed readers about what the book contains, let me summarize the three most important chapters. Chapter 8 is a collection of ideas including the large number of paradoxical propositions which Mazrui used for highlighting contradictions in social phenomena. Paradoxes are so central in his critical social analysis that he once described himself as an interpreter of cultures through their tensions, paradoxes and contradictions. This major chapter exclusively focuses on Mazrui's paradoxes collected from scattered and wide-ranging sources.
In Chapter 9 I assembled in more than 130 pages a large number of concepts Mazrui had invented that are at once colorful and often packed with a complex set of ideas, are systematically assembled in this chapter. Mazrui also combined common concepts in a cleverly uncommon way. Sometimes the originality of the concepts therefore lies in how they are defined or in the distinction being made rather than in the words themselves. Further, many of these concepts served as parts of his perceptive typologies used for classifying complex realities. His conceptual formulations also show his gift for elegantly communicating with a wider intellectual community, and not just with the narrow circle of academics. Apart from the concepts and categories, this chapter presents the context in which they were originally articulated.
Ali Mazrui loved not only to write, and write about fairly everything, he was also good at keeping the written record of what, as he would put it, occurred to his mind, his being. Based mostly on his own writings, both published and unpublished, Chapter 10 describes Mazrui's interactions with some key individuals, historical figures and dignitaries, ranging from Martin Luther King, Jr. to Nelson Mandela, from Jomo Kenyatta to Cyril Ramaphosa, and from Carl Sagan to Mario Cuomo, and includes what Mazrui had to say about (his interactions with some of) these individuals. It also contains what others have said about him.
Can you give us some snippets, anecdotes or interesting insights from the book, what are some of the things that readers will be edified with in the book?
Prof Seifudein Adem: I will do better than that. I think I can share the opening sentences of each of the chapters in the book, as they were originally prepared, as epigraphs. They were not included in the book. Basically, each epigraph captures the core idea of the chapter.
"…writing in my case is almost like a compulsion. I believe I have inherited this compulsion to write from my father who was a pamphleteer in the Swahili language and Arabic… He used to say that there were two areas of life in which he had not tried to emulate the Prophet Muhammad – my father did not try to marry as many wives as the Prophet had done, nor did my father limit himself to producing only one book as the Prophet had done." Ali Mazrui (2007)
"…the remarkable story of one African child growing up in a world that was rapidly shrinking around him. The horizons were expanding precisely as the globe was becoming a village in stark cosmic isolation. Politics, culture and the nuclear age were redefining the human condition in terms of its most dangerous contradiction: man, the new master of the universe, was still not master of himself." Ali Mazrui (1989)
"Both the great achievements and the great cruelties of the West can ultimately be traced to Western culture itself." Ali Mazrui (1991)
I have based most of my work on the premise that cultural forces are primary. Culture is a causal factor in political behaviour and social change." Ali Mazrui (2006)
"Marx was right that man had to eat in order to live (the origins of economics). But man had to know what to eat and what to avoid (the origins of culture). So culture is prior to economics. In the beginning was the Word, and the Word was culture." Ali Mazrui (1999)
"The imperial power arrived in Africa, created new political boundaries, planted new seeds of local ethno-cultural rivalries, imported an alien but seductive culture of its own, and then left the new political chemistry to bubble out its own solutions." Mazrui (1976)
"Paradigmatic changes are caused not merely by great minds like those of Copernicus, Newton, Darwin, and Einstein, nor only by great social movements like Islam and the Protestant Reformation, but also by acculturation and normative diffusion." Ali Mazrui (1995)
"Consensus behind much-needed world reforms is impossible without substantial cultural convergence on a global scale. And yet the cultural convergence which the world has so far attained carries with it the evil of dependency." Mazrui (1976)
"Africa is in part the mirror of the human condition. But in a mirror the left hand becomes the right hand and vice versa. The mirror is both a reflection of reality and its distortion. The mirror is a paradox." (Ali Mazrui 1979)
"Like creative literature, political analysis has to resort at times to the use of analogy, metaphor or comparative imagery." Mazrui (1972)
"You have had many experience in your life…you met with the founding President of Ghana, Kwame Nkrumah, in New York as well as other places; you were driven out of Uganda by Idi Amin; you met with Jomo Kenyatta and you are the Chancellor of a university by that name in Kenya; you met the Queen of England; you sat in a tent with [Muammer] Qaddafy; and you just had tea with the Indian Prime Minister [Manmohan Singh]." Amy Goodman, Democracy Now, Interview with Ali Mazrui (2009)
"I have critics as well as fans; I have faults as well as talents. But the most compelling lesson which my academic life illustrates is quite simple. It is the old adage 'If at first you don't succeed, try and try again!' I had vindicated it." Ali Mazrui (2007)
As someone who was very close to Prof Ali Mazrui, how well has Africa honored his memory-are there institutions name after him or events that take place in his honor, is Africa giving him the recognition he deserved?
Prof Seifudein Adem: The recognition paid to Mazrui in Africa is much less than he deserved, but I hope that this situation is likely to be corrected in the future. Otherwise, it would be a great loss for Africa. Thabo Mbeki, the former president of South Africa, said shortly after Mazrui died: "'When a great mind like Professor Ali Mazrui passed on, we have to stop and ponder over what we shall do together to fill the immeasurable void that inevitably arises. The starting point is that we, especially our youth, must critically read and re-read everything Ali Mazrui wrote." President Mbeki couldn't be more correct. Other leaders from other African countries, too, have paid moving tributes after Mazrui's passing. But there should also be a move from words to deeds. To its credit, South Africa is the only country that has created something tangible, the Ali Mazrui Center for Higher Education Studies at the University of Johannesburg (where I hold the position of a Research Associate). It's time for other African countries, too, to step up.
For those who are interested in getting the book, what is the cost and how can copies be procured?
Prof Seifudein Adem: The information about the book may be obtained from https://www.springer.com/in/book/978-3-030-60580-3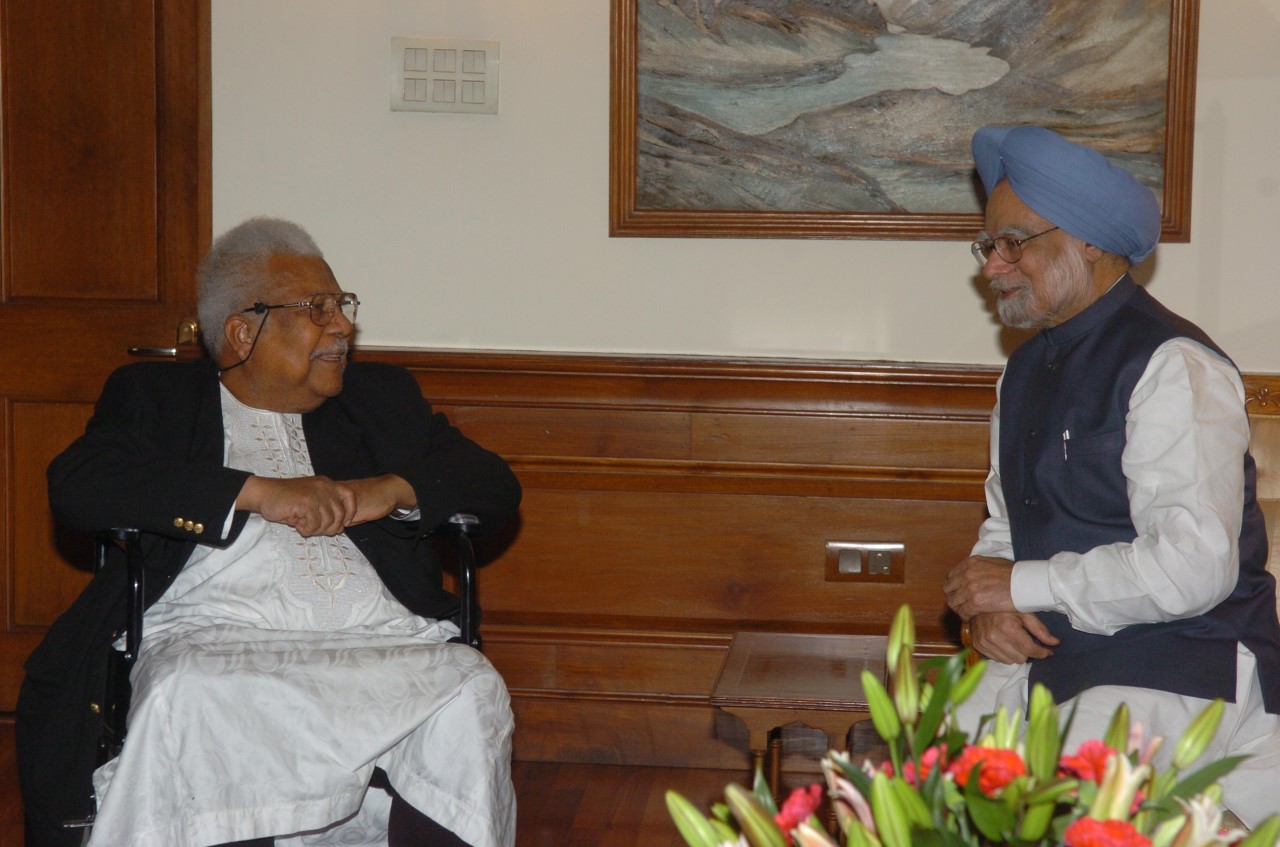 What next for you after this book, what other projects will you be working on in the next few years?
Prof Seifudein Adem: I am preparing a book-length manuscript on the Afrasian experience. Apart from being about Africa, China and Japan each on its own, this monograph is about China-Africa relations and Japan-Africa relations. While there are books which deal with each of these themes, there are none to my knowledge that address both of these relationships simultaneously and from a comparative perspective. It does so by considering not only the foreign policies of the two Asian powers toward Africa but also by broadening the analysis to include the economic, political and cultural life of these societies. It may therefore be the first, too, to examine the lessons Africa could learn from Southeast Asia's relations with China in a similarly comparative manner.
Upon publication this book will be a product of my own cross-cultural experience of being an African who received his graduate training in Asia. I was also privileged to teach in the institutions of higher learning in Ethiopia, Japan, China and the United States. Of course, it was my highest honor, as I indicated already, to learn from and work with Ali Mazrui. What all this means is that the perspective reflected in the book will be unique. It will have the richness that comes only from immersing oneself in African, Asian and Western cultures simultaneously as well as from carefully and selectively adapting the original and fresh insights acquired from Ali Mazrui.
*Courtesy of May Issue of PAV Magazine