A Fair Chance For African Entrepreneurs From All Sectors To Win Big With The ABH Prize Competition
By Samuel Ouma
The search for Africa's Business Heroes 2021 is ongoing, and the application is open to all entrepreneurs from all African countries, all sectors and all ages.
The Jack Ma Foundation's flagship philanthropic program gives all entrepreneurs a chance to showcase their talent and sell their businesses across all sectors.
"As we open our third annual pitch competition, we want to acknowledge the huge inspiration coming from Africa's extraordinary entrepreneurs, whose business ventures not only are successful and profitable but can generate a positive impact on their local communities," said Jason Pau, Executive Director of International, Jack Ma Foundation.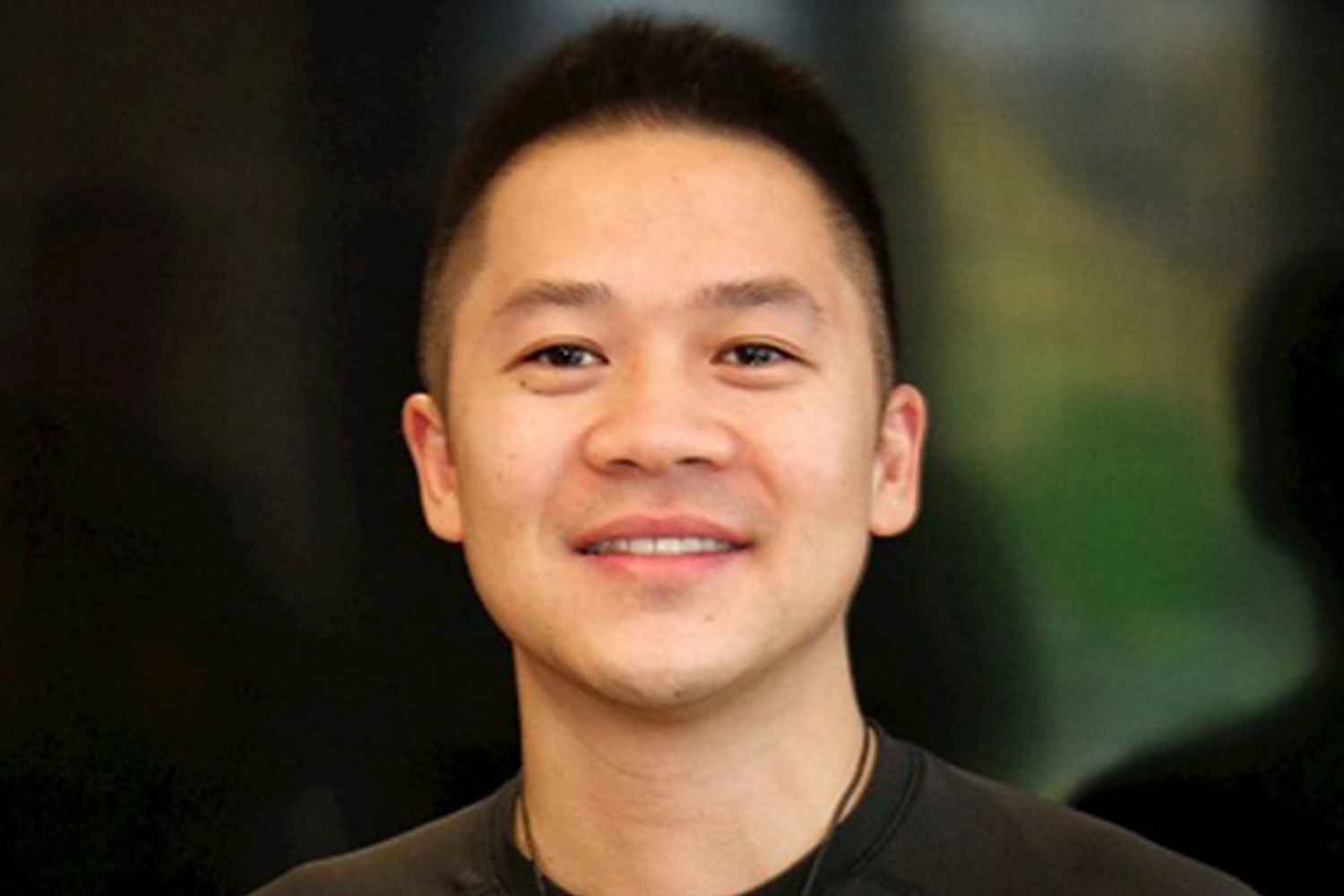 For instance, the 2020 ABH Heroes represented six key industries: agriculture, fashion, education, healthcare, renewable energy, and financial services.
Apart from taking home grant funds ranging from $100000-$300000, the top ten finalists and also all participants have access to mentorship and through Africa's Business Heroes Network of Partners and Judges. They will also gain global recognition and exposure through Africa's Business Heroes Show, and a number of engagements with media across Africa.
"My biggest take-away has been the mentorship l got from the ABH journey. I do not think I would get such world-class mentorship anywhere in my lifetime had l not entered the competition. The mentorship did not prepare me for the ABH grant finale – it prepared me for a lifetime entrepreneurship journey," said Ethel Mupambwa, Co-Founder and Executive Director, Moneymart (Zimbabwe) – ABH 2nd Runner Up in the ABH 2020.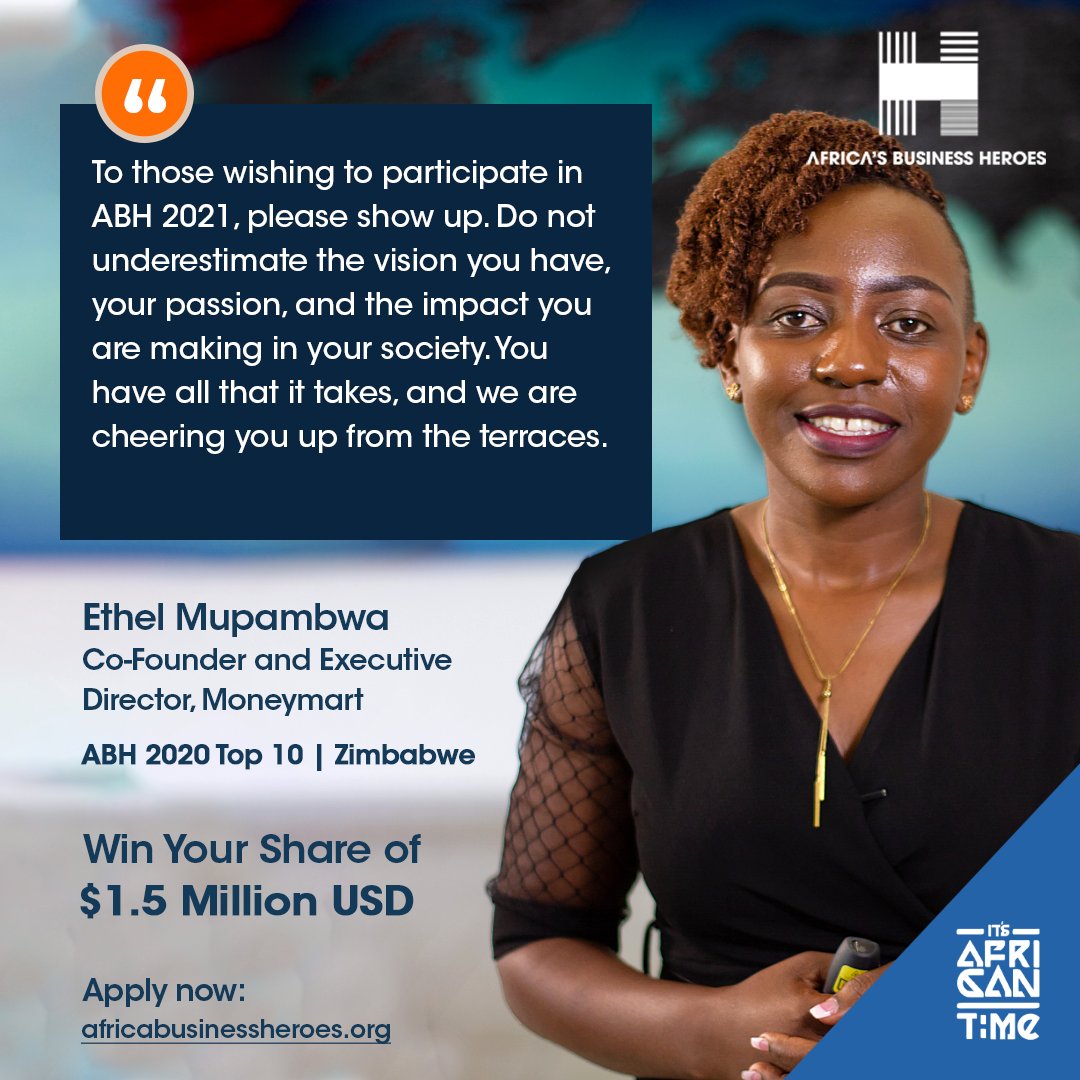 Heroes also have the opportunity to pitch business legends and network with like-minded entrepreneurs.
"The best thing that came out of the ABH competition for me was the relationships I formed with fellow entrepreneurs, and the wider network connections we all made. It's fantastic that ABH provides a platform to bring the entire ecosystem together," stated Christelle Kwizera, founder of Water Access Rwanda and the 2019 ABH 2nd Runner Up.
All eligible applicants also receive tailored feedback from judges, which will help them grow their business.
Aboubakar Karim, CEO & Founder, INVESTIV (Côte d'Ivoire), one of the finalists in 2020, said, "The judges gave us valuable advice which I am already applying, for example, on how to anticipate future challenges."
The diversity of ABH's winners is proof that heroes can be found in all sectors and industries. The 2019 top prize went to Temie Giwa-Tubosun, CEO and Founder of LifeBank, a company that uses data and technology to help health workers discover critical medical products. The 2020 overall winner Chebet Lesan is the CEO and Founder of BrightGreen Energy, a Kenyan company that is saving lives and protecting the planet with energy-efficient biofuel blocks.
Get a chance to win a share of the $1.5 million grant by submitting your application via africabusinessheroes.org latest by June 21, 2021. Entrepreneurs from all African countries, regardless their sector, age and gender are welcome to apply.
Other criteria to be considered eligible include: being of African origin, being the founder or co-founder of a business based and operated in Africa. Your business must also be at least three years old and have revenues.