Zimbabwe Comes Up With A National Dress.
By Nevson Mpofu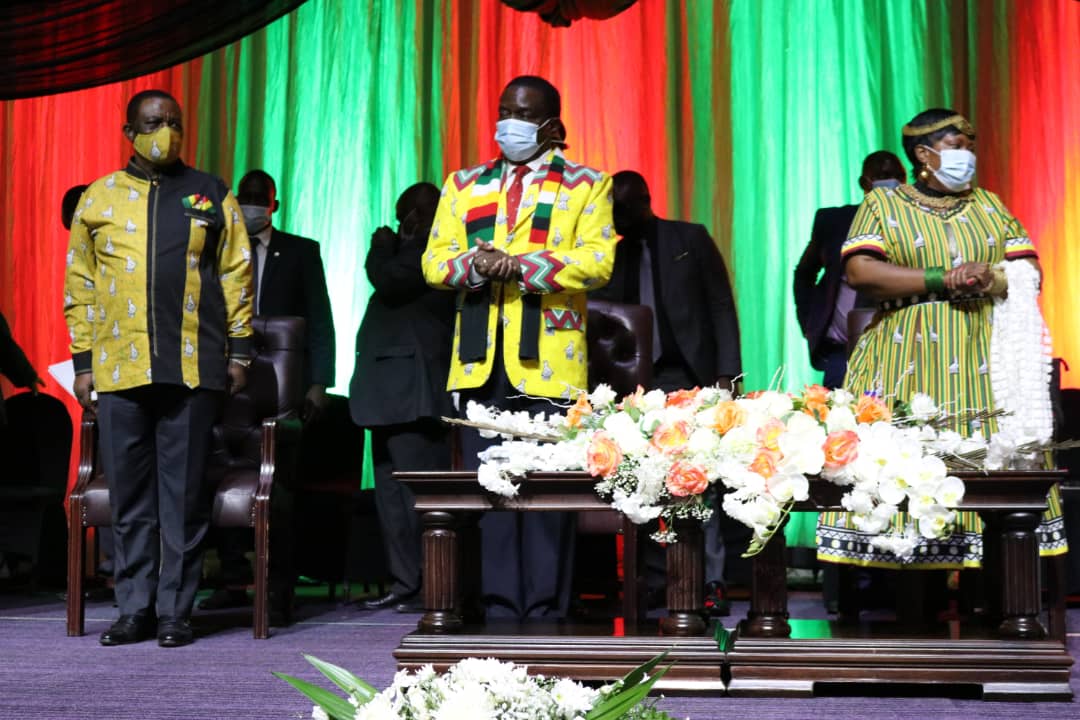 President Emmerson Mnangagwa on Friday 16 April endorsed national dress, a pride of the nation with cherish of culture and tradition, history and a heritage exhumed by spiritual inspiration. This coincides with the Independence of the country on Sunday 18 April this weekend.
''This is to show patriotism, sovereignty of the people of Zimbabwe who cherish their culture, tradition, history and heritage. This goes deep down again to display social and cultural identity. Heritage must be preserved, developed to foster national identity, pride and unity ''
He further states that people must be easily identified where there are anywhere anytime. This he points out in vibration of gesticulations that reformation of culture and tradition is shown in cloth material. Let us cultivate this by showing sense of belonging. We belong to an African origin in skin, tribe , stature and creed .
''Reformulation of cultural values must be in material objects designed by Zimbabweans who feel sense of cultural and traditional inspiration cultivated by sense of belonging moved through times by patriotism'', .
Lastly he points out that culture that cascades to socio and economic development is held by the people who represents their country in unity. Culture must be positioned, preserved and promoted for national growth and development. He feels free as a leader to get identified at African Union meetings dressed in national recognized attire.
''Let us position, preserve and promote culture for our socio and economic development. I am now easily identified at African Union meetings. Some leaders are easily identified, take countries like Ghana where they developed their dress long back in cultural history. As a nation too , you are easily identified as well '' , he concluded .
First Lady Auxilliah Chimusoro was flanked and supported by her husband whom he invited to the national dress launch where she highlighted the need for nation to value the work women do as professional designers who develop and promote fashion and fabrics for national growth to sustain the economy.
''This is just at provincial level as a first launch but the nation has known. Let us value the work done by women and all designers at large who have a job to promote and support depiction of culture through display of materials produced by designers with the nation at heart .''
The national dress is endowed with eccentric features of the national flag that includes at most the Zimbabwe bird, chiffons and elements from the flag. Depiction of national identity, geographical area and history is part and parcel that carries the dress that has its originality in supreme quality, this was observed.