The JUA Fund: An African Initiative with a Pan African Focus
By Ajong Mbapndah L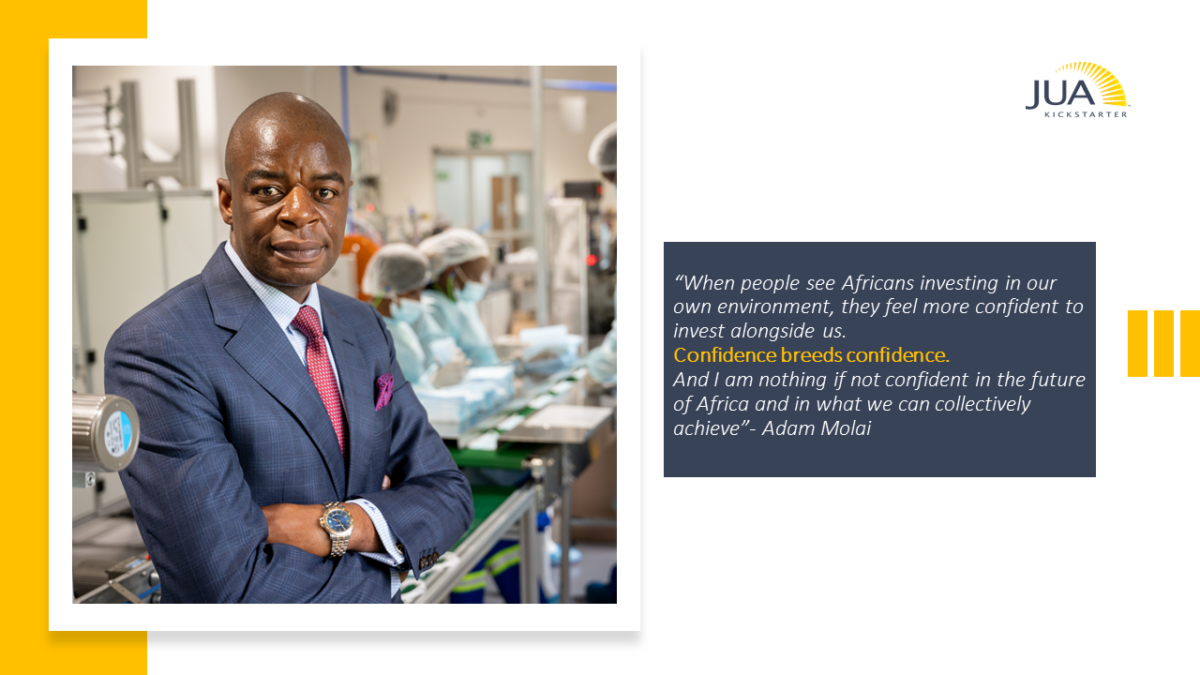 Launched last year by African Industrialist Adam Molai, the JUA (Sunrise in Swahili) Fund recently announced recipients of the $ 2 million to support entrepreneurs with capital to kickstart or expand their enterprises.
Bryt-Knowledge (Zimbabwe), GrowAgric (Kenya), Jirogasy (Madagascar), Powerstove Energy (Nigeria), Side (Kenya), Whispa Health (Nigeria) and Xetova (Kenya) all agreed to deals with the fund following a week-long "Kickstarter Olympics" during which they pitched their ideas to a high-profile panel of judges.
Molai, who has successfully started several enterprises across Africa and whose TRT Investments had $125 million of assets under management as of end 2019, says a desire to inspire the Continent's entrepreneurial generation was behind the creation of the fund.
"Without entrepreneurs, economies cannot grow, and countries cannot advance. But African entrepreneurs unfortunately do not get the support they need to thrive for a myriad of reasons. Yet Africa is full of enterprising people," says Adam Molai.
"Wherever there is adversity, there is opportunity. Africa is rife with adversity, wherever you turn business prospects are in abundance. Entrepreneurs provide solutions to societal challenges, whilst creating space for the advancement of their communities. I feel that Africa is so much more open, and it is full of so much more opportunity than you would find elsewhere. I want to do everything in my power to ensure that this potential is cultivated and unleashed," says Adam Molai.
With a panel of 17 judges included seasoned Professor Benedict Oramah, President of the $20-billion Pan-African African Export-Import Bank; Dr. Amany Asfour, Chairperson of the African Business Council and Chairperson of COMESA Trade Promotions Council; Joel Nettey, the first African to be appointed President of the International Advertising Association; Brad Magrath, founder of Zoona, Zambia's leading money transfer platform; Anna Henry Nyimbo, founder of Cartrack Tanzania, Retriever Limited Kenya, Retriever Limited Rwanda and Neoboemi Africa amongst others, the selected entrepreneurs went through a rigorous selection process.
PAV brings you a special report on the Fund with exclusive interviews of Mr Adam Molai and the entrepreneurs selected as recipients of the inaugural JUA Fund.
*Culled from April Issue of PAV Magazine