South Sudan: Kiir On Charm Offensive to South African Investors
By Deng Machol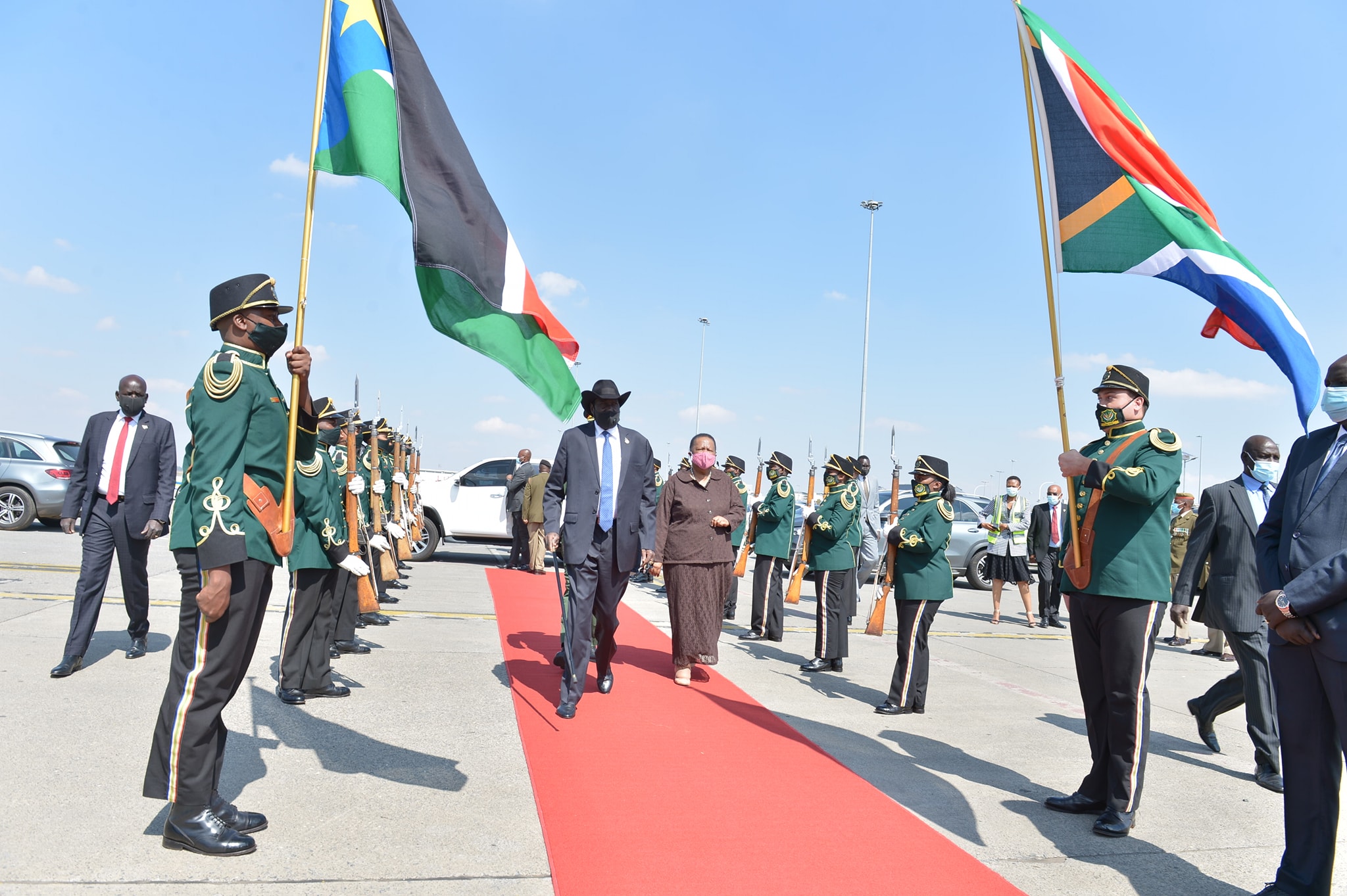 Juba – South Sudan President Salva Kiir has invited and encouraged businessmen and investors in South Africa to invest in the world youngest nation.
President Kiir made the call while meeting with his counterpart president Cyril Ramaphosa in South Africa over the weekend, during a 3-day working visit to Pretoria.
President Kiir returned to Juba a day ago after held extensive talks with President Ramaphosa on a number of issues pertaining to the implementation of the Revitalized Peace Agreement and ways to strengthen and deepen the bilateral relations between Juba and Pretoria.
It is not clear, which sectors does the president Kiir want the South Africa's investors to channel their money to.
According to the Minister of Presidential Affairs, Dr. Barnaba Marial Benjamin said Kiir asked Ramaphosa to tell the South African business community that South Sudan was ready for their investment.
Dr. Marial stated that President Kiir also provided his counterpart with options.
"In their one-on-one discussion, President Kiir was able to brief President Ramaphosa on business and investment opportunities that are available in South Sudan and therefore, inviting the South African government top to partake in those activities," said Dr Marial.
The two leaders also agreed to work to develop partnership in the trade and investment sectors as well as to the peace and stability in South Sudan.
In 2015, 28 South African Companies showed interest in investing in the mining, electricity and agricultural sectors in South Sudan.
In 2018, the South Africa government pledged to invest $1 billion in South Sudan's oil sector, including in the construction of a refinery.
But up to date, nothing has been said about these investments in the country.
The country's five year conflict has taken a heavy toll on the oil – rich nation's economy and investment, founded 10 years ago after two decades of civil war.