Senegal makes the case for investing in epidemic preparedness and response.
Advocates worked with government, civil society and media to build consensus.
Governments must invest in epidemic preparedness and response to be able to address infectious disease outbreaks before they spiral out of control. Preparing for outbreaks before they arise prevents both human and economic devastation.
The 2014 Ebola outbreak in West Africa uncovered critical health security gaps in many West African countries—gaps that the countries' already strained health systems would have to scramble to fill in the event of a new disease outbreak. These gaps, in turn, created an opportunity for governments to address weaknesses before the next outbreak. In Senegal, this led to the creation of the Centre des Opérations d'Urgence Sanitaire (COUS)—the country's lead agency responsible for preventing, detecting and responding to health emergencies. Despite its critical mission, the agency was hamstrung by insufficient funding: it received less than U.S. $100,000 from the Senegalese government annually, and despite financial support from international partners, remained limited in the strategies that it could support. Meanwhile, public health advocates assessed how to effectively build the case for preparedness as a worthwhile investment.
Building support for adequate preparedness funding
Well-presented data on the impact of disease outbreaks on a country's people, health system or economy can help build the political case for increased resources, which in turn can create the political will needed for budget increases. Advocates can help frame epidemic preparedness as a public health priority, building consensus among political decisionmakers and trust within communities to foster an environment that prioritizes preparedness funding. According to the World Health Organization, budget advocacy can also "bring citizens closer to the decision-makers who affect their everyday lives."
Starting in 2019, with support from Resolve to Save Lives (RTSL), an initiative of Vital Strategies, the Global Health Advocacy Incubator (GHAI) partnered with ONG 3D, a Dakar-based non-governmental organization focused on government and public health reform, to build support for additional investments in epidemic preparedness and response.
Together, ONG 3D and GHAI directly engaged policymakers, built coalitions and trained media professionals to raise awareness and increase the political will needed to increase domestic investments in epidemic preparedness and response.
ONG 3D formed a network of more than 10 prominent civil society groups advocating for domestic investments in epidemic preparedness. The network, formally called the Société Civile pour la Prévention des Épidémies et la Gestion des Catastrophes (COSPEC), provided a space for various public health advocates to come together.
With support from GHAI, ONG 3D organized educational workshops with COSPEC members about the importance of epidemic preparedness and led regular meetings to coordinate advocacy efforts. When the COVID-19 pandemic hit, COSPEC members directly engaged with community and religious leaders through educational events, at which leaders were encouraged to promote epidemic preparedness as part of their messaging about the virus. These events empowered leaders to spread the word, gave them an opportunity to make their voices heard and served to build trust in communities.
With GHAI's support, ONG 3D engaged and trained journalists in how to report on the importance of epidemic preparedness, using COVID-19 and other diseases to illustrate the burden of outbreaks on Senegal's economy and way of life.
A series of video reports, produced by ONG 3D and partners, helped further communicate the importance of preparedness to the general public. The reports highlighted COVID-19 public health and safety measures and emphasized the need for political leaders to increase funding for epidemic preparedness. The community and religious leaders engaged by COSPEC members were invited to participate as well. The video series, broadcast on the popular TV program "Focus," reached an audience of approximately five million viewers—including many viewers from rural communities in Senegal. Informing members of the public about the need for epidemic preparedness funding can help empower them to lobby decisionmakers for change.
GHAI and ONG 3D hosted and participated in budget planning sessions, political roundtables and meetings with Senegal's decisionmakers, including President Macky Sall, to generate high-level political support for epidemic preparedness funding.
GHAI also supported government leaders in developing the "Projet d'Appui à la Prise en Charge des Crises et Urgences Sanitaires au Sénégal" (PAPCCUSS), a feasibility study which made the case for investing US $10.5 million in health emergency and crisis management over five years.
"Political will and leadership greatly impact a country's epidemic preparedness and response capabilities," said Dr. Veronica Schoj, GHAI Senior Advisor. "In Senegal, sustained advocacy helped to build trust and consensus around the need for epidemic preparedness investments."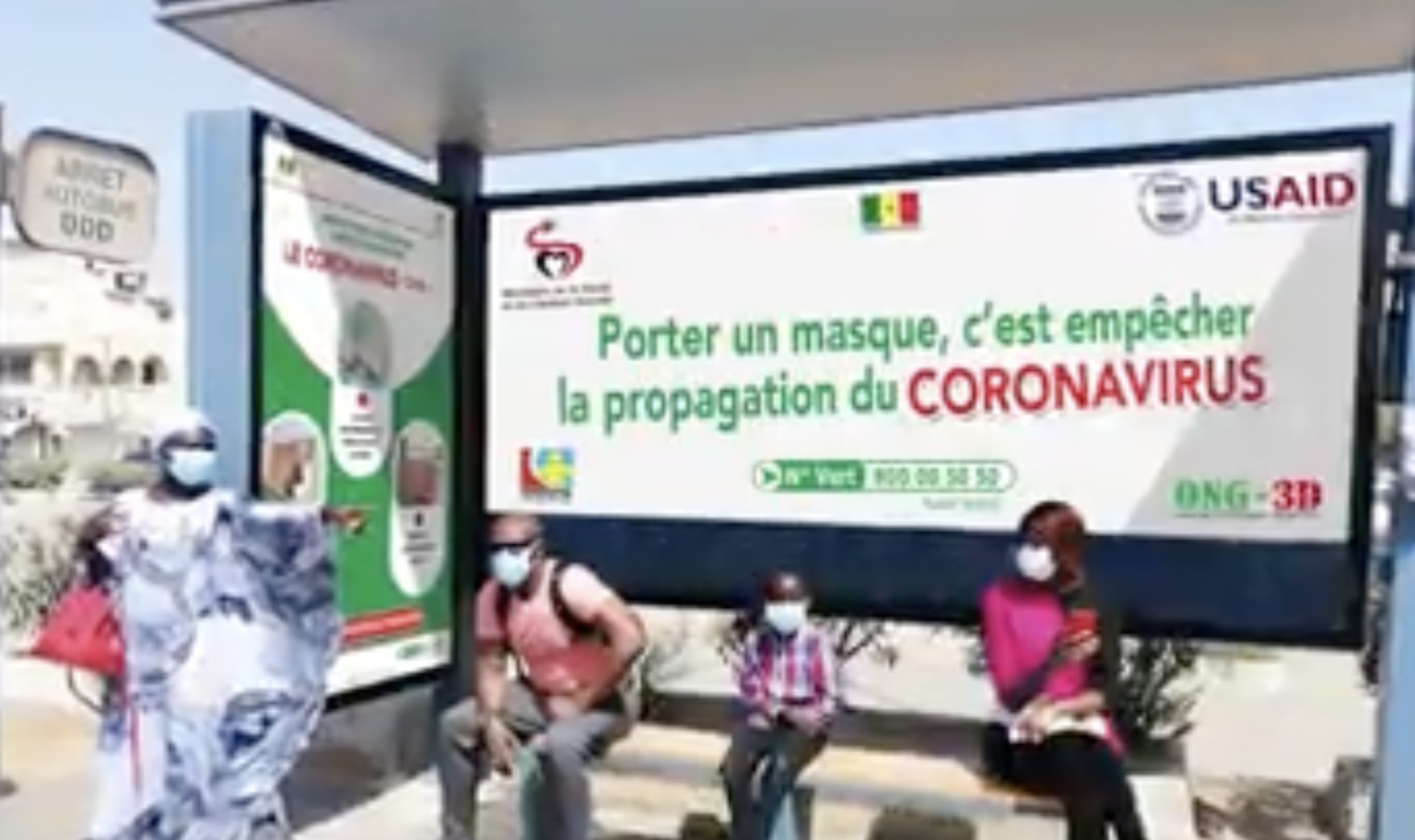 Sustained investment in the future of preparedness
Senegal's Ministry of Health included PAPCCUSS in its Public Investment Program for 2021-2023, in addition to increasing funding for COUS and other government entities involved in finding, responding to and preventing disease outbreaks.
"Joint efforts by government and civil society to elevate preparedness on the public and political agenda proved to be successful in Senegal," Schoj said. "These efforts need to be sustained to generate long-term benefits particularly protecting the most vulnerable."
Senegal's latest investments amount to a down payment on the country's health security. With sustained political will, this funding for preparedness measures is another important step to ensure Senegal's people are safe from future outbreaks.
Read more about GHAI's work on epidemic preparedness in Senegal here.