Kenyan, Ugandan Truck Drivers End strike, Deliver Cargo to South Sudan
By Deng Machol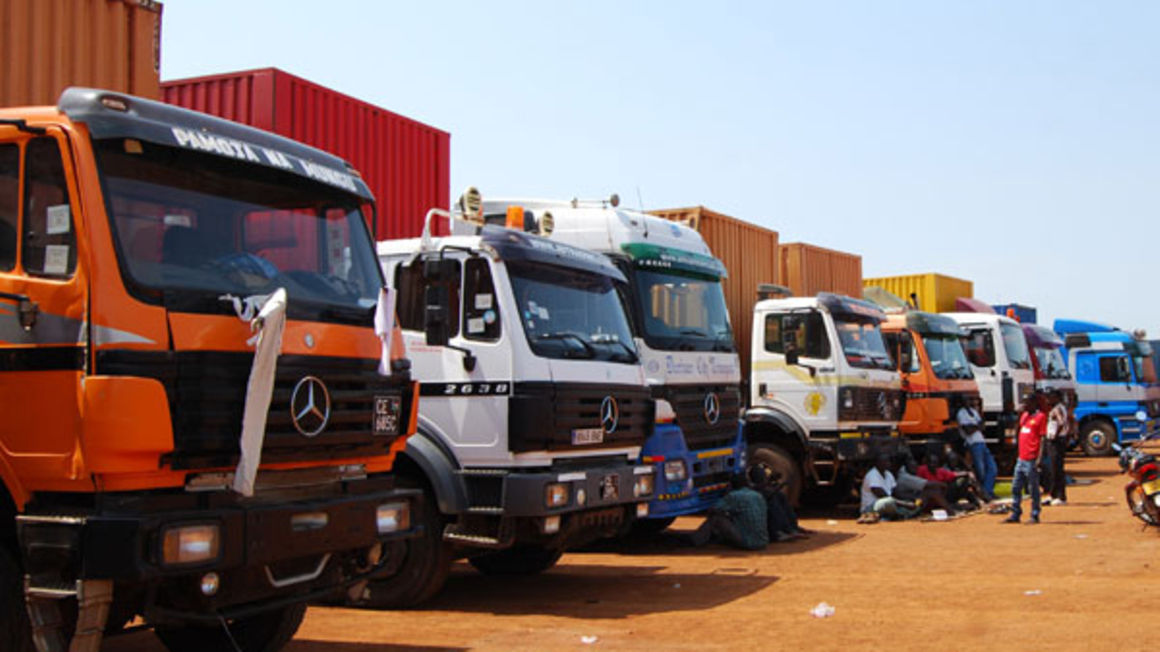 Juba – Ugandan and Kenyan truck drivers have ended their strike and finally agreed to deliver cargo to South Sudan after two weeks of protests over killings of some colleagues and general insecurity.
This was after the truck drivers refused to cross into South Sudan over the killing of their colleagues (Ugandan and Kenyan truck drivers) along the major highways such as the Juba-Nimule highway, Juba-Mundri, and Yei-Juba roads.
This was reached after two days of negotiations between Ugandan and South Sudanese security chiefs at the border.
Early this week, hundreds of trucks delivering essential commodities to Juba parked at the Elegu border post on the Ugandan side as drivers demanded assurances from the Ugandan government over safety concerns in South Sudan.
This prompted a meeting of truck drivers and security chiefs of the two countries.
After two days of discussions, the South Sudanese government agreed to provide security to all truck drivers plying the main highways linking the two countries.
The South Sudan People Defend Force (SSPDF) said they will now station soldiers along the roads connecting Juba to Nimule, to Yei up to Kaya –to ensure safe passage for travelers and commercial goods and services after a recent spate of ambushes and killings.
They also agreed illegal checkpoints will be removed to ease the movement of trucks along major highways in South Sudan.
Business and traders said the government should continue to provide security to truck drivers along major highway to mitigate the soaring commodity prices in the market.
More than 10 people including foreigners were killed and three trucks were set ablaze last week.
Since yesterday, hundreds of trucks and cargos has arrived in Juba.