Cameroon:Iya Foundation- Kidney Resource Centre Donates Food Items to Kidney Patients
By Boris Esono Nwenfor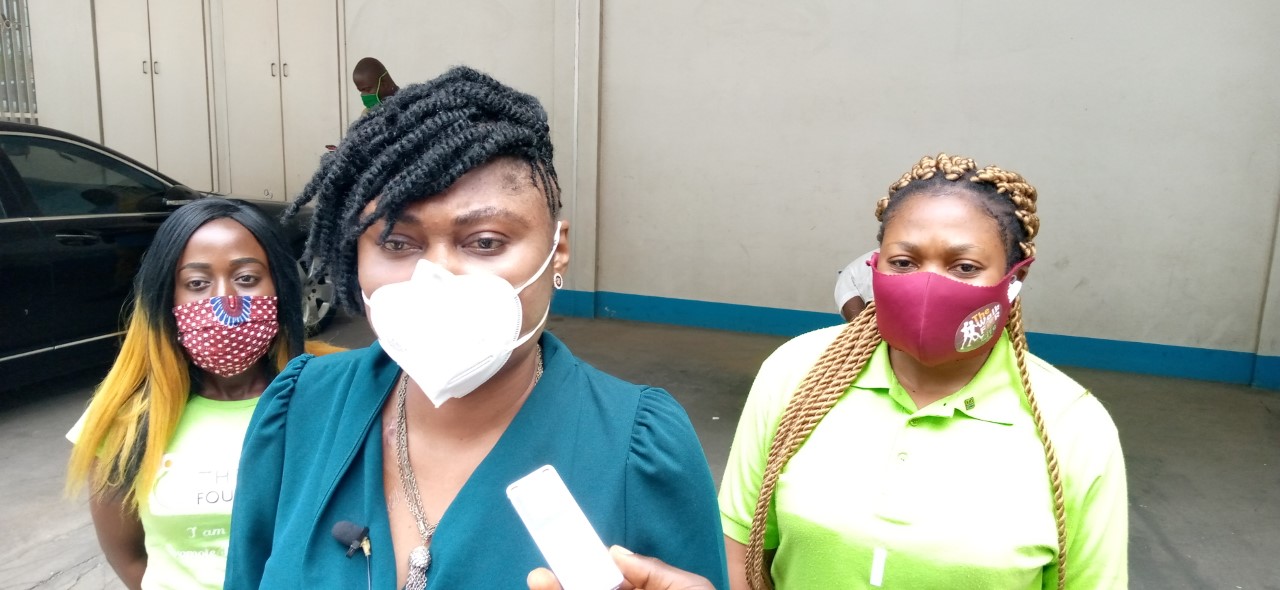 In continuation of its quarterly program, the Kidney Resource Centre of the Iya Foundation has provided some food items on Wednesday, April 14 to close to seventy-eight (78) kidney patients.
The donation exercise is part of the Iya Foundation- Kidney Resource Centre's Food Security Program and four times every year after every three months. The next distribution exercise has been programmed for July.
The kidney patients were urged to do their dialysis as it is very important and also to practice good dieting. This involves the eating of vegetables and fruits with emphasis also placed on the quality of food. That is why the Iya Foundation provided the patients with some food items that are necessary for them.
Items provided to the patients includes: 5kg rice/person; 6cups beans/person; 4cubes savon/person; 4packs spaghetti/person; 1tray egg/person; 2kg garri/person and 5litres red oil/person.
"We are making sure that dialysis patients have access to food and good food. We know that for one to be wholesome with their health and wellness nutrition is important and this is part of our Food Security Program," the Founder and CEO of the Iya Foundation, Iya Bekondo-Granatella told journalists.
"For dialysis patients, they are advised to take low salt and low potassium diet and also fluid restriction. You can only drink four eight-ounce cups of water a day if you are on dialysis. You cannot drink like the average person," She added.
Iya Bekondo who is also a kidney patient has words of encouragement to the patients knowing the problems and difficulties some of them have to go to even to get dialysed. "We are talking with the government to make dialysis free and for it to be consistent as there are always shortages in it," Iya Bekondo said.
"We can do that by opening more dialysis clinics and others centres across the country. All these have to be taken into consideration by the government. The patients suffer a lot travelling from afar just to get dialysis, which is another big problem for them. Some do not even have houses where they can stay and do their dialysis."
Iya Bekondo has begun facing some difficulties with her kidney which she has been living with for the past fifteen (15) years. But despite the issues that are coming up she says she has no sign of stopping as she continues in her effort to make it better for Kidney patients.
The Foundation has called on these patients to continue supporting the Foundation in their activities and to carry out consultation at their Centre with well-qualified staff and machines to do their various tests required.
Some of the beneficiaries applauded the efforts of the Foundation even though persons try to give them a bad name. "I want to say thank you and we are happy that Iya is still putting some force in helping patients of the Dialysis patients in Buea. All I can say is for her not to relent her effort taking into consideration the fact that she too is a patient," George Tambe, President of the Dialysis Patients in Buea said.
"I am grateful for the efforts that the Foundation has been putting in assisting the patients. I, as a caregiver, will only promise to intensify my efforts in assisting my husband," Ada Nayongo said.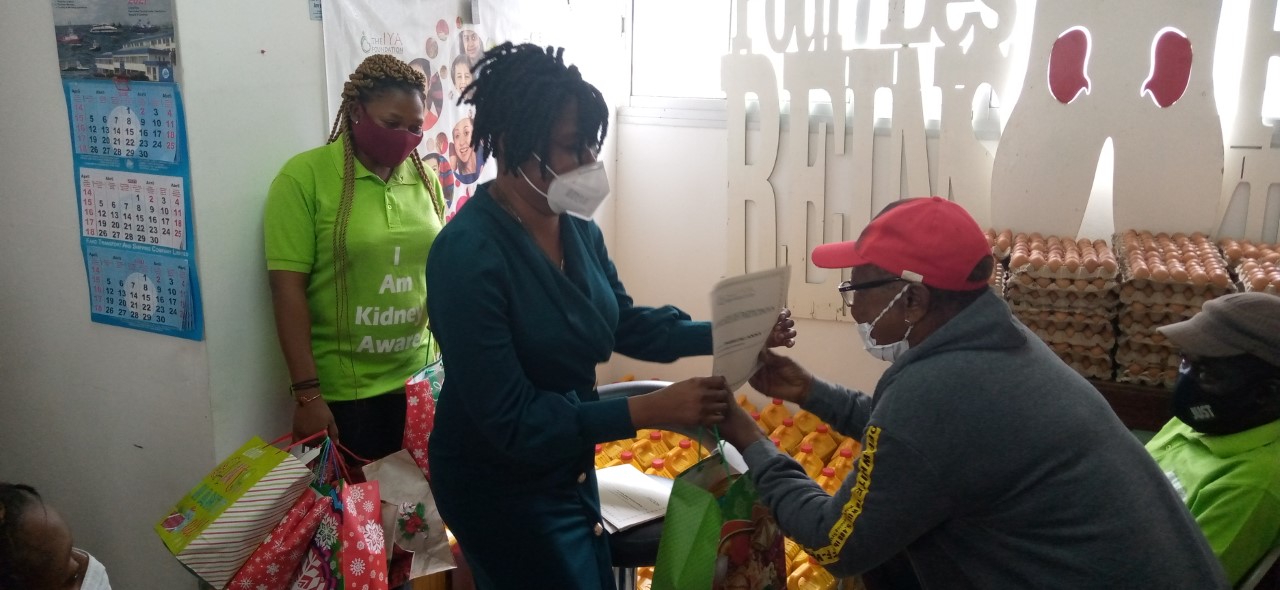 Genesis Fund
The fund was initiated by a guy called Genesis who died because he could not afford his treatment. The Genesis fund is a patient-assistance fund, financial assistance fund that the Foundation gives to desperate patients in their time of need. It is ongoing and it is activated upon need.
Some four patients are presently benefiting from the fund and it could be added if there are available funds and also when patients approach the Foundation. "It goes both ways; when we have funds we can source patients that need it and also when a patient reaches out to us with their story we can help look for sponsors to help support their care," Iya Bekondo said about the Genesis Fund.
Iya Bekondo's story
Iya Bekondo-Granatella was diagnosed with kidney disease at the age of seven and subsequently lost her kidneys ten years later. Through the support and charitable effort of her family, friends, and her community, Iya was able to get a lifesaving renal transplant donated by her mother. Upon receipt of her transplant, Iya has made a commitment to helping low-income uninsured patients who suffer from end-stage renal disease, as well as educate, inform, and create awareness about chronic kidney disease.
About the Iya Foundation
The Iya Foundation, Inc. a New Jersey Non-Profit Organization; aims to save lives by educating and raising awareness on chronic kidney disease as well as raise funds that benefit low-income uninsured End-Stage Renal Disease Patients.
The Iya Foundation, Inc. believes every individual deserves a second lease on life. Through their programs, and with the help of Public and Private Funds, they intend to fight kidney disease through education and awareness; that will encourage early detection; hence subsequently delay or prevent complete renal failure.