Zambian Breweries and LWSC's Social Corporate Responsibility Benefits 40,000 House-Holds and Industries .
By Nevson Mpofu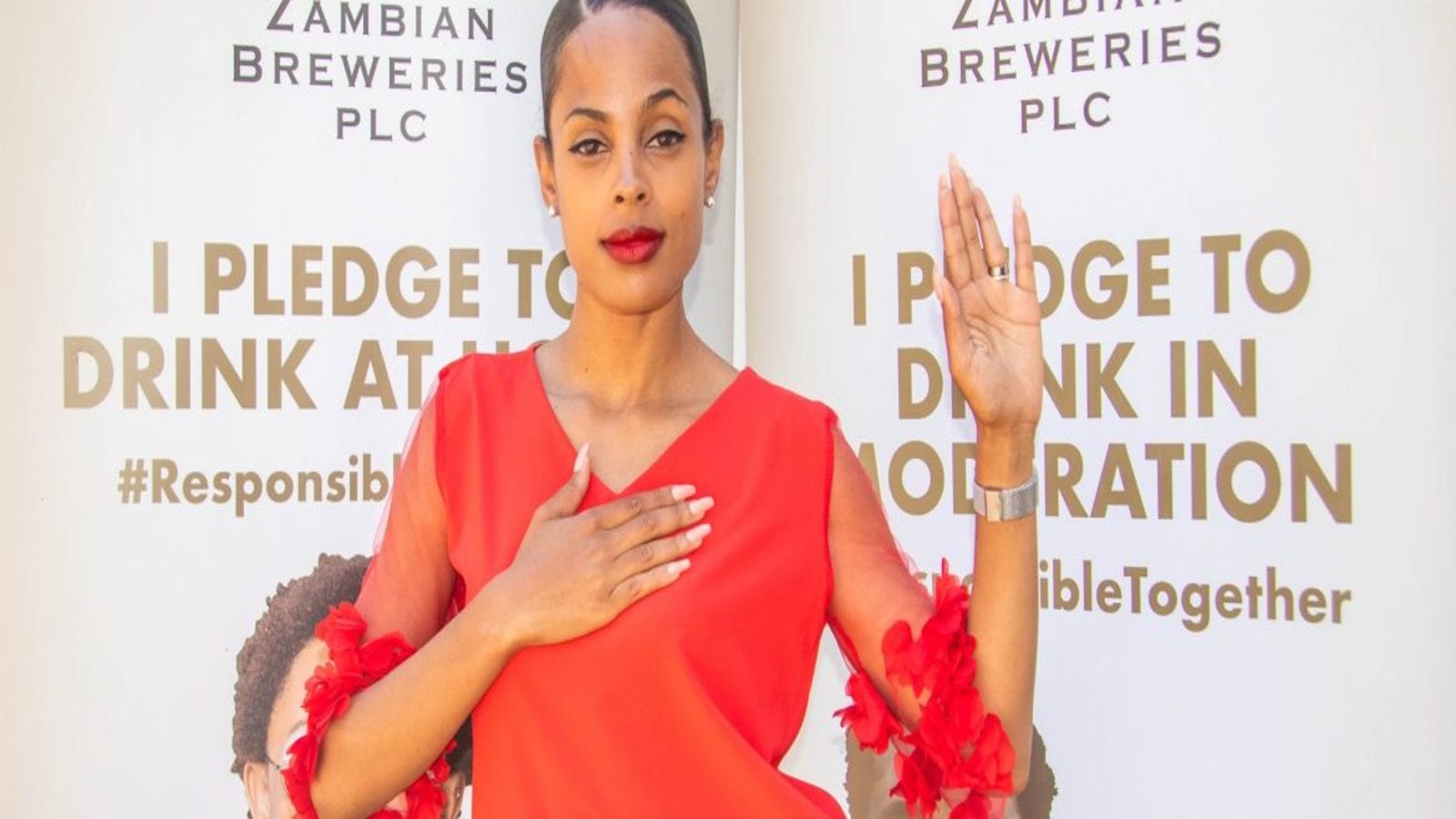 LUSAKA, ZAMBIA – Zambian Breweries (ZB) and Lusaka Water Supply and Sanitation Company (LWSC) have constructed an industrial borehole to provide clean water to 40,000 households and industries in and around Lusaka's George Compound.


The ZB-funded project – build at a cost of US$150,000 – was initiated as part of the entity's cholera and COVID-19 response strategy which seeks to improve access to clean water and sanitation in low-income areas.


The infrastructure consists of an industrial borehole and a 3.4 km pipeline producing about 20 litres of water per second.


"Sustainable access to clean water is essential to building healthy communities and thriving businesses," said Zambian Breweries Corporate Affairs Director Ezekiel Sekele.
"However, this vital commodity is becoming increasingly scarce in many parts of the country – particularly low-income areas like George compound."


Mr Sekele noted that there was evidence to show that population growth and urbanisation were putting considerable pressure on existing water infrastructure resulting in sporadic supply to residential units as demand soared.


"On top of this, disruptions to the natural water cycle driven by the effects of climate change threaten to push the already strained system over the edge which could prove especially dangerous amid the COVID-19 pandemic and the constant threat of waterborne diseases," he added.


"It is for this reason that Zambian Breweries decided to make water conservation a key pillar of our business strategy. As the country's largest brewer, we believe we have a responsibility to promote industry-led water stewardship efforts across the country.


We are proud to be one of the country's leading private sector firms helping communities have access to clean water."


Over the years, Zambian Breweries has launched several community-based water projects including the Itawa springs initiative, Bauleni water project and the George Compound Community and Industrial Water Project.


In 2019, the company also donated K439,000 (US$28,500) towards the Lusaka Water Security Initiative (LuWSI).


"Our water stewardship efforts are aimed at not only improving water efficiency in our plants but also advancing water restoration efforts in all our areas of operation," said Mr Sekele
"We have set aggressive targets to protect water resources in our facilities, especially in high-risk watersheds, and throughout our agricultural supply chain. As part of the AB InBev group, our goal is to see our communities in high-stress areas like George Compound have measurably improved water availability and quality by 2025."
Meanwhile, Minister of Water Development, Sanitation and Environmental Protection Mr Raphael Nakachinda commended the brewery for the water project and the benefits it will yield to members of the community.


"I wish to reiterate that it is universally acknowledged that water is life and sanitation is health, but I can add it is also about dignity. Therefore, this project is very important to the survival and viability of the people of George compound and surrounding areas," he said.


On March 22, Zambia joins the rest of the world in commemorating 'World Water Day' under the theme 'Valuing Water.'