Somalia: A Sustained Fight for Human Rights paying off for Mama Zahra
By Samuel Ouma
The task may be daunting but the crusade for better human rights in Somalia is one that Zahra Mohamed Ahmad better known as Mama Zahra has embraced whole heartedly. Under the canopy of the Somali Women Development Centre that she leads, Mama Zahra has worked tirelessly to empower women, counsel rape, war and victims of gender violence, provide free legal counselling, working on reconciliation and peacebuilding amongst many other human rights related initiatives.
Her efforts got a big boost recently when she was one of three Africans selected as recipients of the U.S State Department International Women of Courage Award. Assisted by an interpreter in an interview with Samuel Ouma for PAV, Mama Zahra says the award will serve as an encouragement to women in Somalia to keep making a positive change in society.
May we start with a reaction from you on the recent Women of Courage Award you received, how did you receive news about this? How did Somalis feel about it, and what does this mean for the work you do?
Mama Zahra: First, I would like to express my gratitude to the Almighty God for enabling me to bag this precious award because it means a lot to me and my people, especially women and girls. The information about the award came directly from the US Department of State Department and was received with joy by Somalis. I am sure it will encourage women, particularly those doing social works, to make positive changes in society.
Talking about the work you do; can you tell us a little more about the Somali Women Development Centre-SWDC ?
Mama Zahra: SWDC is a non-governmental and non-profit organization established in 2000 to empower women and other vulnerable groups such as IDPs, victims of rape, war, gender-based violence, and any calamity, be it natural or human, through access to knowledge and economic and social independence. We also focus on the human rights protection of the vulnerable groups by providing free legal aid services, enhancing reconciliation and peacebuilding, lobbying with the involved parties, and building capacity.
What is the situation like for women and girls in particular and human rights in general in Somalia?
Mama Zahra: The situation is not encouraging at all. Unlike other countries such as Syria and Kenya, refugees in Somalia who are mainly women and children live in unfavorable conditions. Overcrowding and lack of social amenities are heart-breaking. Parents are being forced to live in small tents together with their children.
May we know some of the successes you have registered, what changes have taken place in Somalia as a result of your work with the SWDC?
Mama Zahra: I am proud of the accomplishments we have achieved since 2000. First, the People of Minnesota and I had formed Somcare to oversee the treatment of 250 seriously injured in the war. Through the partnership, these people were successfully treated in Kenya's Kijabe hospital. Second, we have trained several women on legal matters, and they have been of great help whenever help is needed. Besides, we have trained female security guards in prison on how to handle female inmates. We have also offered support to people living with HIV/AIDS, orphans, blind children, and university students from a poor backgrounds. By agitating for an increase in women's representation, the quota has increased from 11/12 percent to 24 percent. Somali women are highly represented in Parliament, making it one of the highest in the continent. Out of 275 lawmakers, over 80 are women.
In terms of challenges, may you know some of the most acute challenges you have faced?
Mama Zahra: There have been both personal and organizational challenges. As an organization, we were hard hit in 2013 after two male barristers who were mandated to train women lawyers were killed in a terrorist attack in a regional court in Mogadishu. It was a sad experience, but we had to move on. Later, I was expelled from a regional state of election for standing for what is right before losing my son under mysterious circumstances. My son, the founder of the first laundry shop in the Somali capital, was shot dead in the street. He also owned a start-up kind of organization that offered support to the young. I believe he was killed because he was innovative.
How is your relationship with the government in Somalia, how are your activities and those of the SWDC perceived, and what are they doing or not doing to improve on the situation of girls and women?
Mama Zahra: I work with many ministries in Somalia to achieve our objectives, and Somalis have embraced our activities beyond any doubt. We are doing a lot to improve the situation of women and girls. For instance, we have partnered with the government to offer free primary and secondary education; we own medical facilities where they receive treatment and provide finances to vulnerable individuals to help them settle down and feed their families.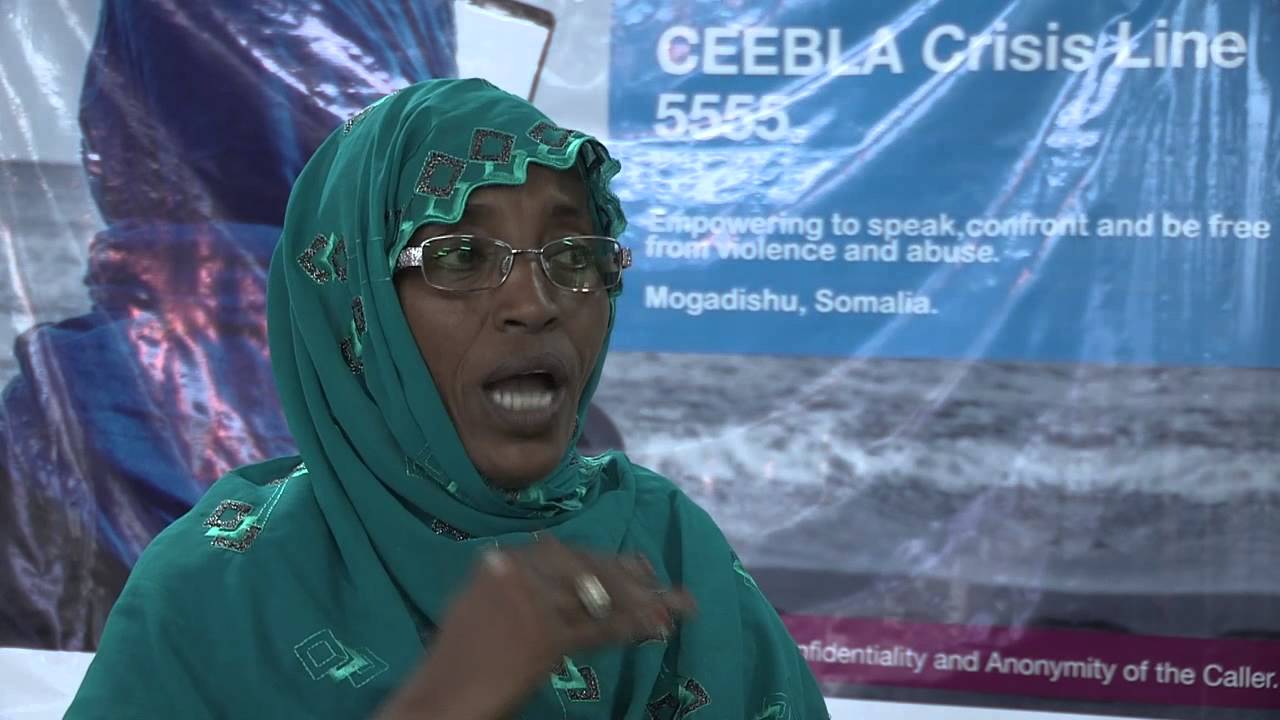 In terms of policy proposals, what suggestions or recommendations do you have that could help improve gender and human rights in the country?
Mama Zahra: People should pay attention to both local and international laws on human rights to better women's lives.
With all the work you have done and the growing international, is the thought of political leadership something you have thought of or something you may consider if Somalis call on you?
Mama Zahra: I have no political ambition, but I support women's leadership; women should be represented at all levels of positions.
Any message to international partners out there on what and how there could support the work you have been doing on the ground in Somalia?
Mama Zahra: So far, we operate in two regions, but with well-wishers and partners, we can move to other regions to impact more lives. I plead with them to rally behind us to help us realize our goals.
What next for Mama Zahra after the Women in Courage award? What changes or developments should we expect from you and the SWDC?
Mama Zahra: I was awarded for what I did, but now through international help, I would love to improve the living standards of the IDPs, install DNA facilities that are only found in South Africa in the continent, and advocate for a high-quality healthcare system.